When home-grown businesses like Seow Khim Polythelene (SKP), BP de Silva and Woh Hup become as established and successful as they are today, it can be easy to forget that they had humble beginnings decades ago.
Yet, like Singapore, these businesses have also kept up with, and withstood, the times by innovating, globalising and becoming more productive. As a toast to local enterprises, here's a look at five of Singapore's oldest businesses and how they keep growing.
BP de Silva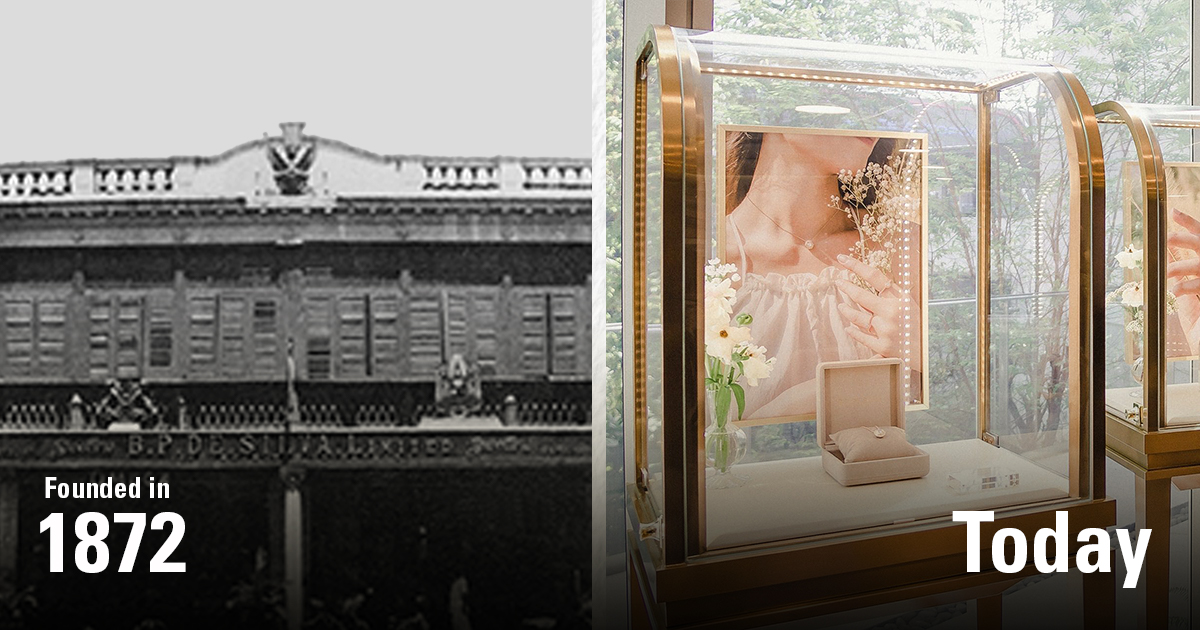 As a jeweller to the rich and royal, BP de Silva holds some of the world's finest and rarest jewels. But the real gem is perhaps the deep history behind the home-grown brand, which will celebrate 150 years in business next year.
The brand was set up on High Street in 1872 by Sri Lankan trader Balage Porolis de Silva. It soon earned a reputation for craftsmanship and counted royals like the Duke of Connaught and King Chulalongkorn of Siam as clients.
But BP de Silva's past was as tumultuous as it was glamorous. In the 1940s, it faced World War II; jewellery was also looted from the shop, save for the most valuable items which were hidden away under a tree by a quick-thinking member of the family.
Post-war, business flourished as Singapore experienced economic growth, and BP de Silva expanded into other trades including tea production. But it eventually suffered politics and fragmentation as family members vied for control of the empire.
Today, control of the company rests firmly in the hands of the fifth generation – their grandfather took a large loan to acquire a controlling stake. The group continues to grow its business beyond luxury jewellery – it owns tea brand The 1872 Clipper Tea Co., souvenir brand RISIS and a stake in watchmaker Audemars Piguet.
It has also made efforts to digitalise, having implemented an enterprise resource planning system in 2019 and a virtual concierge service amid the COVID-19 pandemic.
Woh Hup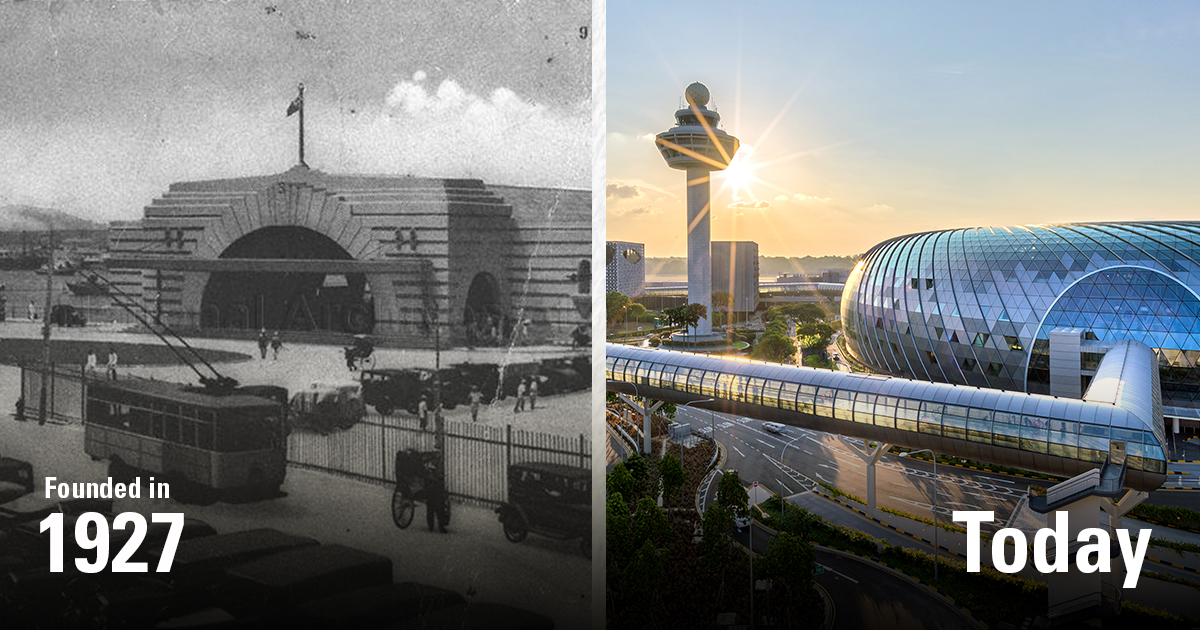 Take a walk around Singapore today and chances are, you will come across a building or development by Woh Hup.
The family-run construction firm, which is nearly a century old, is behind several of the Republic's iconic landmarks including Gardens by The Bay, Clifford Pier and Lau Pa Sat. It is also building the upcoming Punggol Digital District, the first such district in Singapore.
Woh Hup, which employs 2,500 people today, has gone from strength to strength since it began as a one-man construction company in 1927. The founder, Mr Yong Yit Lin, set up the business with just S$200 that he had received from his first contracted job – building a pair of garden gateposts for a British residence.
Key to the construction behemoth's success has been its ability to innovate, diversify and forge strategic partnerships. For instance, it successfully built Jewel Changi Airport, an architectural feat, with Japanese firm Obayashi.
Woh Hup has also made inroads into regional markets, working hand in hand with other industry players including Lee Kim Tah and CapitaLand.
Freshmart Singapore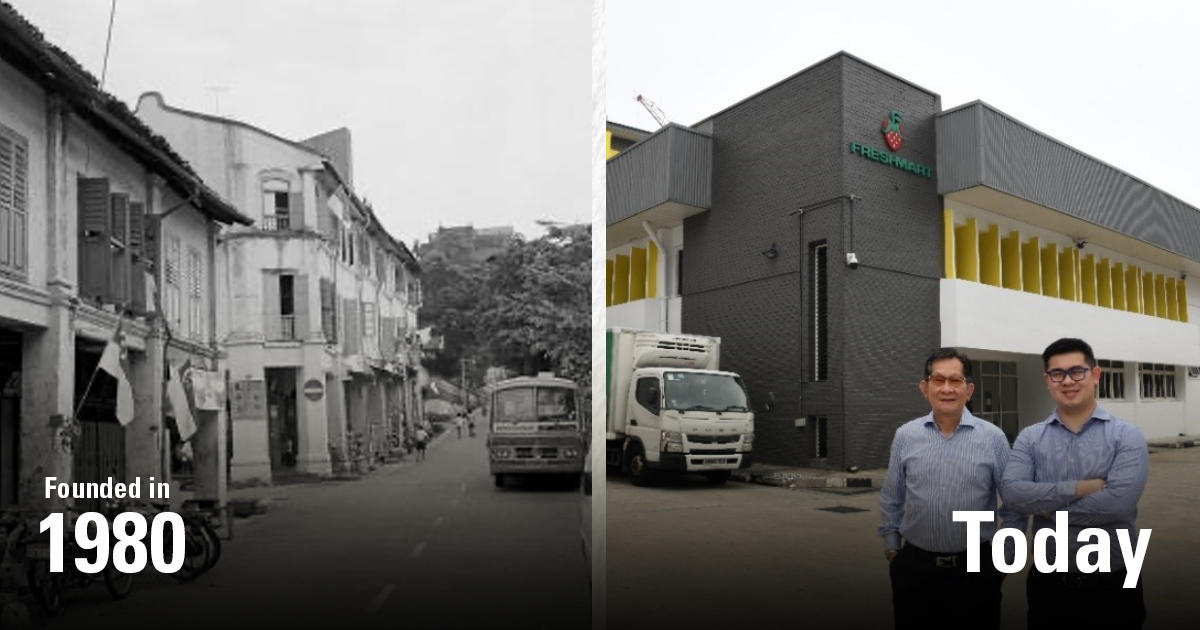 Once a small family business in a shophouse along Mohammed Sultan Road, Freshmart is now one of Singapore's leading importers and distributors of fresh produce.
Founded in 1980, Freshmart started out sourcing fruits considered exotic then, such as kiwis, avocados, and strawberries, for customers including eateries, wholesalers and cruise ship operators.
As business grew, Freshmart decided to shift its focus to modern trade and began supplying to larger customers, such as supermarkets. In 2017, the company was also appointed by major kiwi brand Zespri to manage the latter's entire supply chain in Singapore.
To stay fresh and nimble, Freshmart, which now supplies to over 100 supermarket outlets and several food service businesses in Singapore, has pursued ways to increase productivity.
For instance, it has implemented an automatic compact storage system for cold rooms and an automated kiwi packing machine, with Enterprise Singapore's support.
Today, it's about providing more premium offerings and expanding overseas – specifically, Vietnam – as Freshmart seeks new heights. The company, a Scale-up programme alumnus, plans to work closely with partners to do so over the next three years.
HarriAnns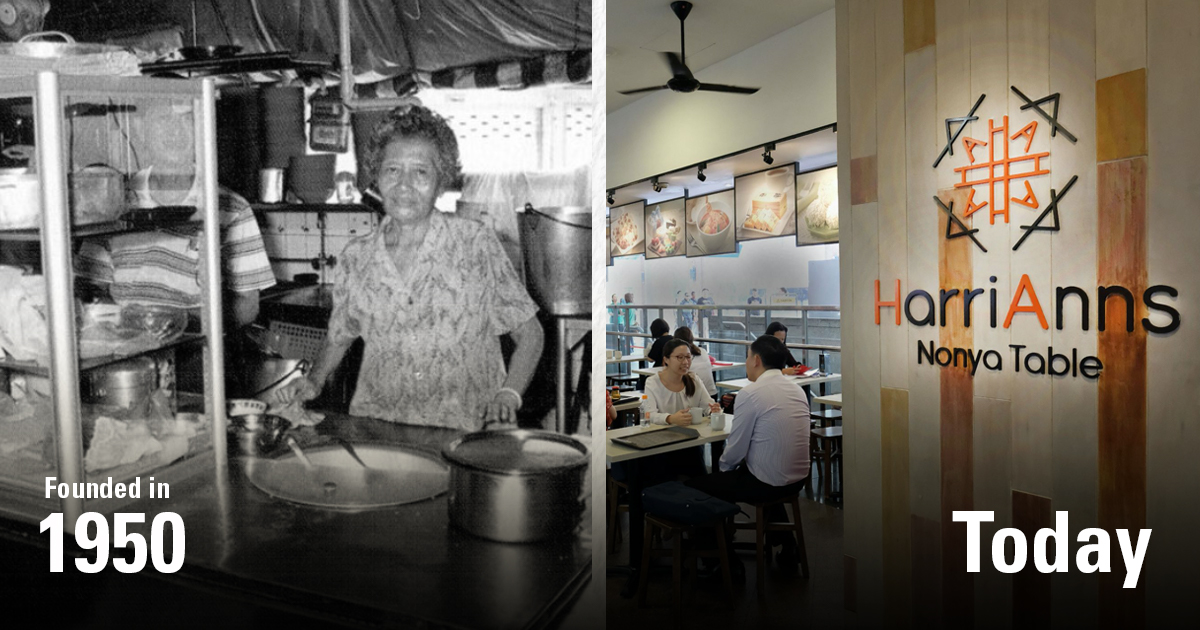 Seven decades on, HarriAnns' glutinous rice and traditional Nonya treats are still finding favour with customers. But it's no longer the wooden push-cart business it was in the 1950s – today, the brand is a chain of six Peranakan eateries across the island.
In 2013, HarriAnns' third-generation owners took the bold step of expanding the business, starting with turning it into a café, HarriAnns Nonya Table, and opening new outlets. Later, HarriAnns also set up a central kitchen and started supplying kuehs to hotels.
Recently, the family business has begun to gun for regional expansion too, with the support of EnterpriseSG's networks and resources. In January this year, HarriAnns partnered a five-star hotel chain to distribute its cookies in Thailand, the Philippines and China.
That said, going digital may have been the most crucial to the heritage brand's longevity. Revenues took a beating amid the pandemic last year and HarriAnns closed three outlets temporarily at one point.
But thinking quickly, the owners decided to expand the business online. Sales subsequently flowed in and the firm survived the crisis.
Seow Khim Polythelene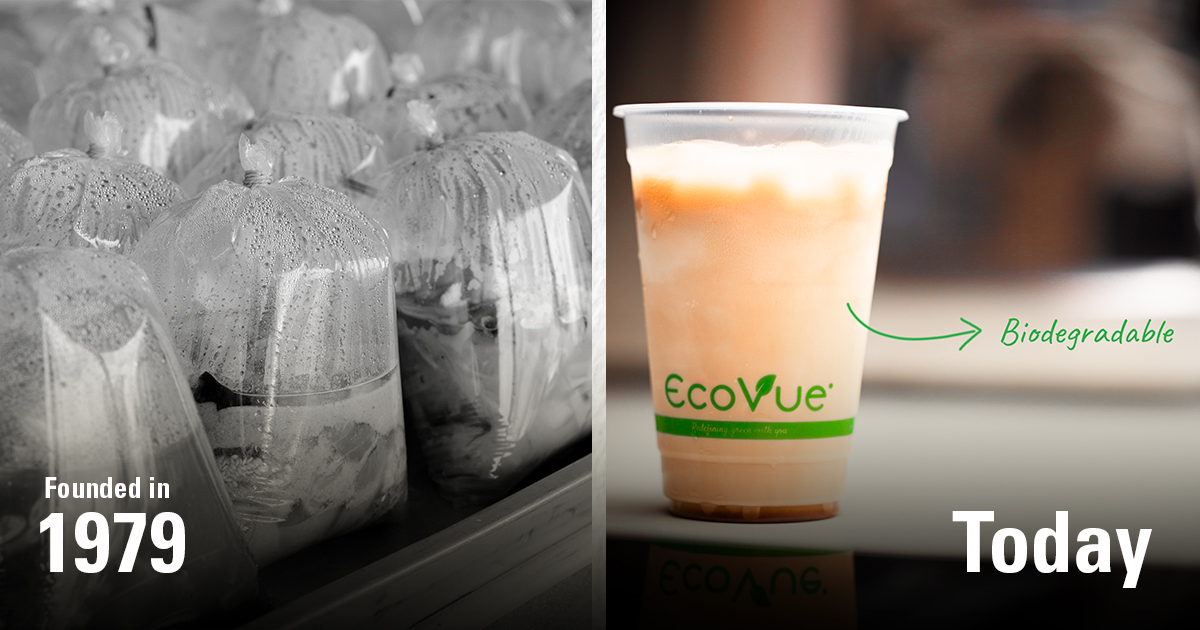 From containers with compartments and biodegradable packaging to party ware, the range of products offered by Seow Khim Polythelene today is testament to how the company has grown and evolved over the years.
Seow Khim Polythelene, better known as SKP, was established in 1979 by Mr Lim Seow Khim and his four other brothers. The five-pointed crown in the company's logo is said to be a nod to this.
SKP started as a trading company importing plastic bags, which were the primary form of packaging for takeaway food in those days. But as Singapore's living standards improved, the firm became an importer of disposable cutlery and then, a manufacturer of microwaveable plastic containers.
By the turn of the century, SKP began to face competition from other players in the region producing similar containers at cheaper prices. But it was unfazed and instead, innovated in a bid to stay ahead.
A key innovation was containers with compartments, combined with a secret manufacturing technique that allowed SKP to produce unique and durable packaging.
Such containers, and other SKP products, have since become essential to food establishments and consumers alike.
Onwards and upwards
Like these flourishing five, many other local enterprises have also transformed themselves over the years. Uncover their stories of grit and growth.