Business Transformation
This local firm is disrupting healthcare with a new business ecosystem
First published
19 Apr 2023
/ Last updated
15 Sep 2023
Business Transformation
:

This local firm is disrupting healthcare with a new business ecosystem
First published in The Straits Times on 6 April 2023.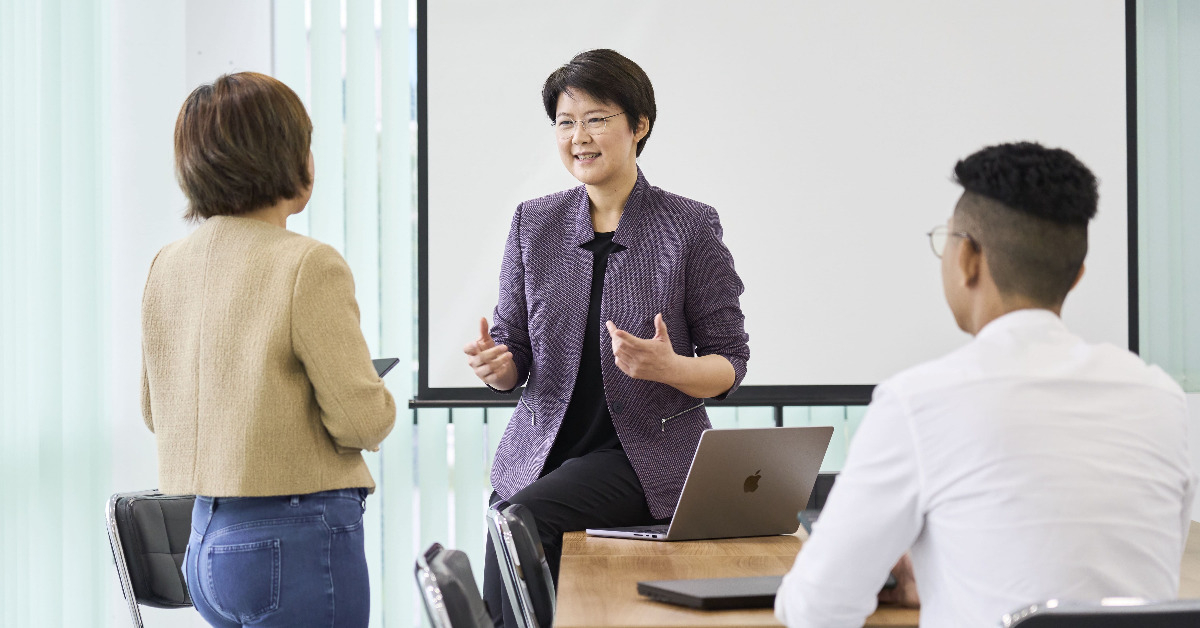 Ms Chin Wei Jia had always wanted a job that would make an impact on peoples' lives. Today, her work is felt by 1.2 million patients each year.
She chose to study economics and international relations, hoping to join an international organisation after obtaining her Master's degree from US-based John Hopkins University.
But life had other plans. Soon after graduation, her parents summoned her home to chip in at the hospital services company they co-founded. Formerly-listed HMI Group – which at the time ran Balestier Hospital, serving about 10,000 patients a year – needed help restructuring after the severe acute respiratory syndrome (Sars) outbreak in 2003.
"I was hoping for something bigger," Ms Chin admits. "I looked at HMI, and we were much, much smaller. The impact of an international organisation would be quite different."
But she did as told. Today, the 44-year-old is realising her early ambitions: HMI, under her leadership as executive director and group chief executive, has grown and diversified into a regional healthcare powerhouse serving 1.2 million patients a year.
The 2,000-strong organisation now boasts 16 patient representative offices across South-east Asia. In Singapore, HMI Group owns and operates a chain of 36 general practitioner clinics, an ophthalmology group with eight eye centres, and a social enterprise that provides healthcare training. It also runs two tertiary hospitals in Malaysia.
In 2018, HMI opened a private ambulatory care centre, which it says is the first of its kind in Singapore to offer diagnostic, medical, surgical and urgent care services under one roof.
"We're trying to build up the ecosystem of care from prevention to early detection, treatment and follow up home-based support," Ms Chin says.
The report card on these efforts: In the past two years, HMI clocked a 70 per cent increase in Ebitda, or earnings before interest, taxes, depreciation and amortisation.
Part of the credit goes to its participation in Enterprise Singapore's (EnterpriseSG) Scale-Up programme in 2019, which helped it launch new services that are now paying off in spades.
Its revenue has also nearly doubled since it joined the Scale-Up programme, with its Singapore operations now contributing around 40 per cent of its total revenue, up from less than 5 per cent before 2019.
Disrupting itself
One such service is StarMed Specialist, launched in end-2018. At the 11-storey ambulatory care centre in Farrer Park, patients come in for minimally-invasive surgeries that would once have entailed a hospital stay.
StarMed has day surgery facilities and boasts advanced medical technologies, says Ms Chin. Here, patients stay an average of just one night before they're discharged.
Combined with lower overheads from doing away with emergency surgeries and an intensive care unit, this results in a more affordable bill.
"It's a different business model, one we've seen being very successful in developed countries like the US and Europe," Ms Chin explains. "We wanted to try and address how private healthcare costs in Singapore have been growing. It's a challenger model to our own hospitals."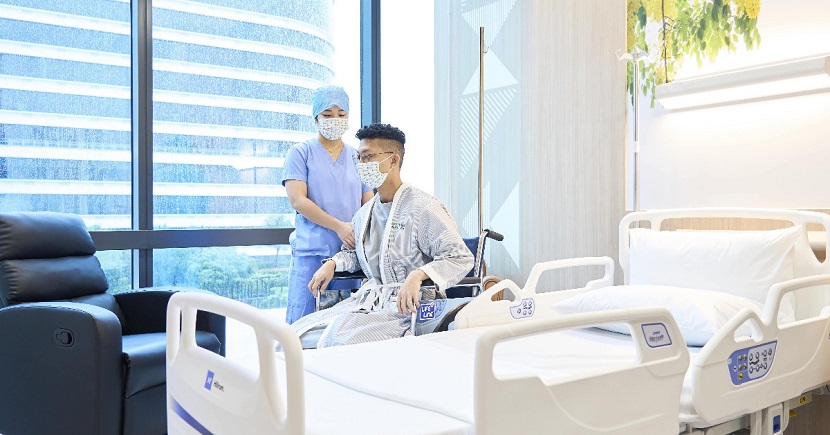 Seeing the Scale-Up programme as an opportunity to refine StarMed's business strategy, HMI's delegation of 30 staff of varying seniorities met with global consultants and experts in 2019 to map out the implementation of this new business unit, as part of a programme module on new business.
"We made sure that the team that was going to implement the initiatives was included. That, to me, was extremely useful, because when they're involved from day one, there is commitment to the idea, as they're part of its creation," the chief executive says.
The process also lets HMI stress test StarMed's value proposition with financial models. "Having more data points gave us a lot more confidence in our investment decisions," Ms Chin adds.
The leg-up paid off. Since its launch in end-2018, StarMed now serves over 80,000 patients a year and continues to grow, says Ms Chin.
"In healthcare, the impact made on a person is one patient at a time," says the CEO. "That spurs me on as we serve more and more patients."
By the numbers
70%
HMI Group's increase in earnings amid the COVID-19 pandemic


1.2m
The healthcare group serves about 1.2 million patients a year


80,000
StarMed Specialist, HMI's ambulatory care centre in Singapore, serves over 80,000 patients a year
High time for tech
HMI's transformation continues. As part of its goal to create a healthcare ecosystem, it began working on a patient-journey roadmap in 2020, based on its Scale-Up programme module around digitalisation.
But management was torn between improving existing technology architecture for less, or spending more to build a new system from scratch – one that would condense clinical information and customer touchpoints across group brands into one accessible platform.
Growth will follow as patients are better able to see and access medical care options offered by the group across treatment and recovery.
"We knew this was going to cost millions, and would be a worthwhile investment, but we didn't know how much and how far to go." So in 2021, HMI enrolled in the Digital Leaders Programme – run by the Infocomm Media Development Authority and EnterpriseSG – hoping to obtain valuable insights and funding support.
"We were able to get inputs on how to take the next step, the type of team to build, team structure and all those kinds of very practical things."
HMI has since made its first tech hire – senior vice-president of digital transformation – for its spanking new digital team, which now numbers about 30 staff.
This team was critical in rolling out features such as teleconsultations, e-pharmacy, data analytics, and process automation amid Covid-19.
Now, as the dust settles on the pandemic, they're working to launch what the company dubs a "virtual patient companion", which will use a layer of enterprise data to create a personalised patient journey.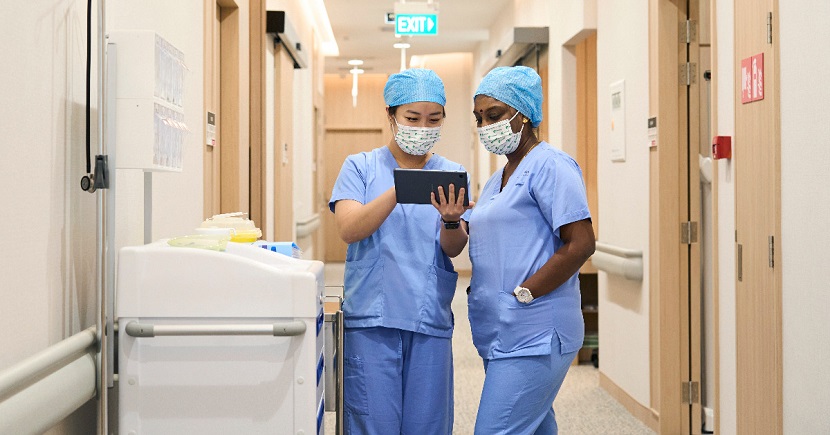 HMI is also prepared to splash $10 million on more key digital initiatives in the next two to three years, such as advanced analytics to enhance operational efficiency and decision-making.
In 2021, it partnered Germany-based medical technology company Siemens Healthineers to develop innovative medical technologies and digitalisation platforms. The five-year partnership will also involve the further development of centres of excellence for cancer, neuroscience and cardiovascular diseases.
Ms Chin's parting advice to companies looking to transform their business? Always learn, and continuously think about opportunities.
"When you have more opportunities, that's how you grow faster," she says. "Because your learning is so different from if you're just trying to do everything by yourself."
About Scale-Up
Launched in 2019, Scale-up is Enterprise Singapore's (EnterpriseSG) flagship growth programme to accelerate the growth of high potential enterprises and help them become global champions.
A total of 80 companies have joined the programme to date. Companies from the first three runs of Scale-up have achieved an average revenue growth of 68 per cent after two years, says EnterpriseSG. Collectively, they have created over 1,100 professional, managerial, executive and technician (PMET) jobs.
About the Digital Leaders Programme
Jointly run by the Infocomm Media Development Authority and EnterpriseSG, this programme aims to help digitally progressive local companies accelerate their digital transformation plans.
It provides companies with funding to hire a core digital team, engage consultancy services to develop roadmaps to guide digital projects and develop digital products and services to generate new revenue streams.
The programme is open to Singapore-registered businesses with at least 30 per cent local shareholding, who are not from the infocomm technology sector.