First published on The Business Times on 19 October 2021.
What does collecting data on people movement and class bookings have to do with providing cooling services in academic institutions?
For Kaer, which in 2013 transformed its business model to provide cooling-as-a-service, data - and yes, data extending to movement tracking - has become a key part of their portfolio.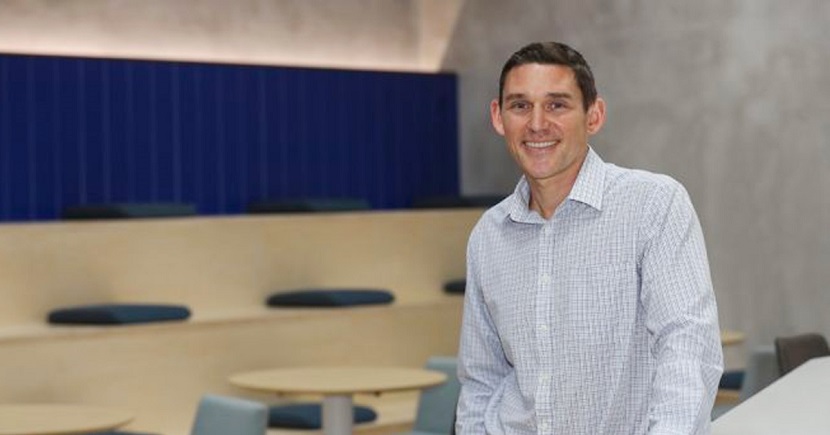 David Mackerness, Director at Kaer.
Photo credit: Yen Meng Jiin
"Essentially, we want to deliver exact conditions. You don't want it to be too cool, you don't want it to be too warm, and you don't want to turn the air-conditioning on when it is not required. Because we know where people are and where they are going, it allows us to cool with much more accuracy," says David Mackerness, a director at Kaer.
"This is not necessarily accuracy that people will notice. You probably won't notice when you walk into a room if the temperature is a few degrees off, as long as the air conditioning is turned on. But when it comes to operating a portfolio of buildings, those improvements in accuracy can make quite a big difference.
"So we've looked at where people are going to be. Especially in places which are transitory like education institutions. How do we improve their comfort and experience? How do we reduce wastage?"
Keeping ahead of the curve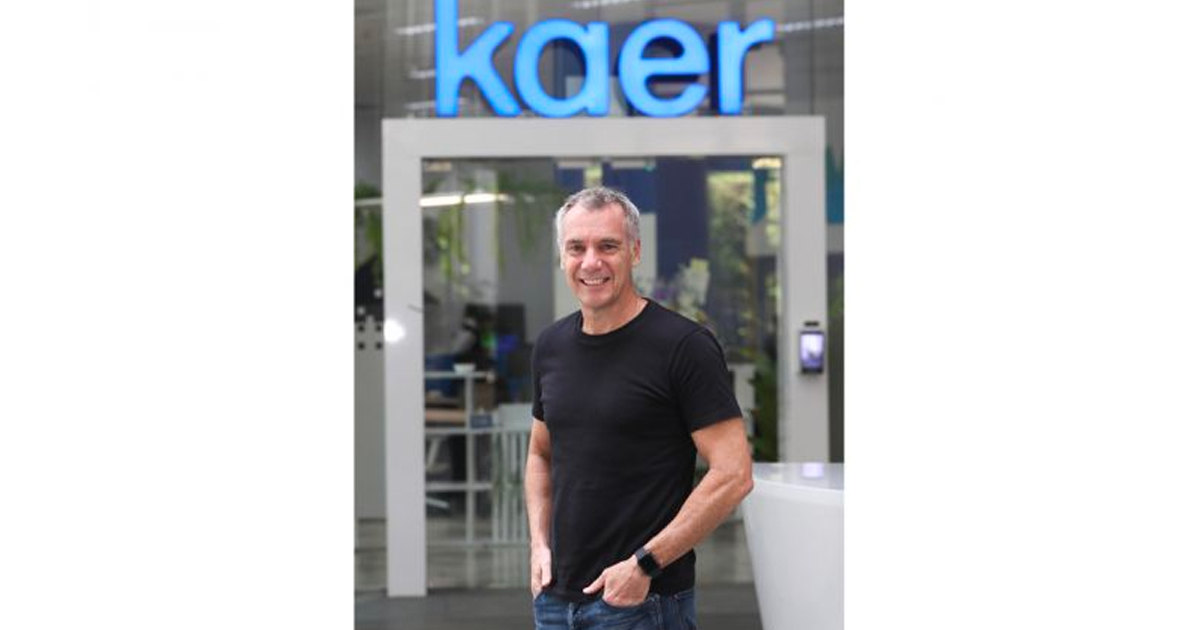 Kaer CEO, Justin Taylor.
Photo credit: Yen Meng Jiin
Ask Mackerness or CEO Justin Taylor how they got the idea to provide cooling-as-a-service and they excitedly share data on customer savings and how their setup results in a smaller environmental footprint. But dig a little deeper and you get a sense that the passion they feel for the business is enhanced by the fact that Kaer is a family business.
"We are still a family business and that brings us a wonderful connection to our history, our legacy, and our purpose. The family is still very much involved in the business, particularly around purpose and strategy," says Taylor. "We see ourselves as the carrier of the legacy."
He continues: "Everything we've done is driven by this restlessness that we've inherited from our chairman. He would say, 'That's great, you've done that, celebrated that, but what's next? How does it improve?' We've inherited this natural drive towards productivity and innovation."
That being said, the Kaer of today is vastly different from the business which was founded by John Kirkham Jr in the 1950s.
His own father John Kirkham Sr settled in Singapore after World War II and developed many of the original bungalow enclaves in Camden Park, Victoria Park, Leedon Park. But when John Kirham Jr took over, he decided to follow his passion, engineering, and let property development take a backseat.
He quickly became the distributor for Carrier air-conditioners in the region and when Carrier bought out the business, he became Asia-Pacific president of Carrier Corp, establishing its footprint throughout Asia.
In 1993, he went on to establish energy-efficiency company SuperSolutions which was rebranded Kaer in 2009.
"In the early 90s, he was the one who was saying we should think about solutions to tackle global warming and energy is going to be important. Before the words 'green' or 'sustainability' became mainstream, he was thinking about waste, and seeing opportunities in overbuilding and under-utilisation.
"We didn't start out 70 years ago saying sustainability is important. What we did start out saying was: How can we do good and create opportunities?" says Taylor.
Staying true to this ethos has helped the firm adapt and thrive. "Our journey very much maps Singapore's. We started in the early 1950s with products. In the 1990s, we were talking about systems and in the early 2000s we were leading the work around energy savings and the environment," says Taylor. "Now, we're driving the conversation in cooling-as-a-service, not just in Singapore but regionally and internationally."
Kaer has been recognised as a pioneer by international platforms such as the Cooling as a Service Initiative, which is led by the Basel Agency for Sustainable Energy (BASE).
In a release issued in September this year, BASE said they are aware of just 18 companies across four continents integrating cooling-as-a-service in their operations.
Kaer was in fact invited to give a keynote address for the Cooling As a Service Alliance e-summit. Earlier this year, they were also asked to speak by the International Finance Corporation, where they made the case for how their portfolio approach is able to drive various benefits.
This is part of efforts by BASE to draw attention to the successful application of servitisation to the cooling industry.
"There are people in South Africa, the US and Australia who are looking at this model. And so the Initiative was set up to educate the global platform on how to do this and we're there as a guiding voice," says Mackerness.
Cooling-as-a-service is what it sounds like. Similar to ride-hailing services, customers pay only for the amount of air required while Kaer acquires, maintains, and upgrades the required assets. As at September 2021, Kaer has S$70 million worth of assets under management, with the tenure of most contracts lasting between 10 and 15 years.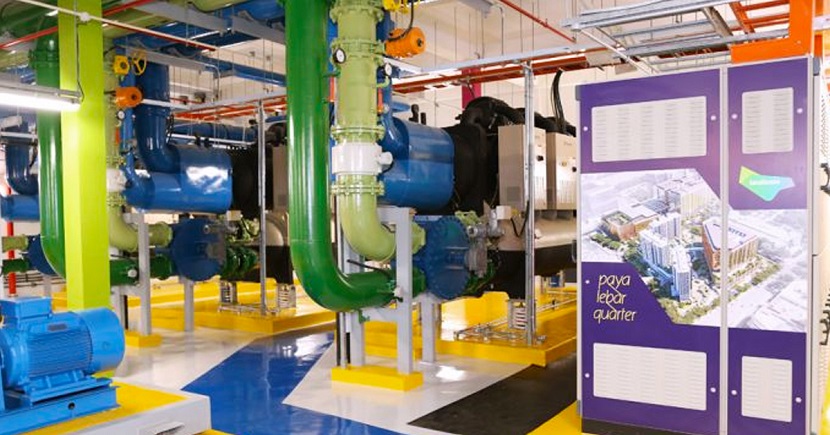 Photo credit: Kaer
They serve over 10 million sq ft of space across various markets including Paya Lebar Quarter, Chinatown Point, INSEAD Business School, TripleOne Somerset, and Dnata Catering and Dnata Cargo.
Beyond the status quo
"We sensed that if cooling is going to be done well, we needed to do away with the status quo and move away from the traditional model. There were incremental improvements happening in efficiency and environmental standards but these were incremental," says Taylor.
"In other industries, things were moving exponentially. So we thought, why not introduce the as-a-service model to cooling?"
In the traditional model, or status quo as Taylor refers to it, the building owner invests in the equipment and the system is run by the facilities department. Kaer's model looks to "liberate" building and facility owners from the unnecessary chore of owning and operating air conditioning assets, leaving them to focus on what matters to them - the running of their business.
According to Taylor, the cooling-as-a-service model requires 20-30 per cent less hardware, thanks to data acquired over the years which tells them exactly how much build is required.
"When you install a system that is fit for the requirements of the building, it allows you to operate it more efficiently. We also use artificial intelligence software and our people to optimise the performance of the system. This allows us to reduce the energy consumption of the cooling system.
"As an example, we just finished a project last month where we reduced the energy consumption by 61 per cent."
Convincing people that this new business model should be adopted has not been entirely uneventful.
"When you talk about change, there are people who are going to be leaders and others who are going to be followers. We believe people genuinely want to do things differently and better. But they need to know that it's safe, it's sustainable, and someone will be there with them. They have questions and concerns but we find that once you show them the data and our history, they are more open."
Indeed, their as-a-service model has proven resilient not just in peacetime, but also throughout the Covid-19 pandemic.
"With our portfolio approach, we were able to mitigate the risk of Covid. Because we have shopping centres, data centres and pharmaceutical production facilities, we have a very diversified and robust portfolio," says Mackerness. There were, broadly speaking, three groups of customer behaviours that emerged during the pandemic, he says. Those whose consumption dropped considerably because of shutdowns, facilities which were not impacted, and those which saw consumption increase, such as data centres.
"Cases where there is a massive increase or decrease is generally where the problem is. But because of our portfolio approach, when customers call us to say 'my consumption is about to fall through the floor, what do I do?', we are able to say 'you don't have any minimums so you won't have any penalties and your bill will simply be much lower'.
"For customers where their requirements doubled in three or four months, the problem was how to get more equipment installed quickly. So we activated our rapid deployment plans to meet the requirements by juggling the equipment in our portfolio and even bringing in temporary equipment if required," says Mackerness. "That is usually the choke point - you can't build quickly enough and therefore the business has to slow down when they want to be ramping up."
Covid-19 has not had a direct impact to Kaer's business; the business has been growing over the past five years. But it has tested the resilience of the cooling-as-a-service business model and, more importantly, forced a shift in the way people think when it comes to operating buildings.
"When we think about buildings, at first it was around how you build them, then it became how you make them comfortable to be in? More recently we have been looking at how to make them sustainable? The next step was how you look at health and well-being. Covid massively accelerated that transition from smart green buildings to thinking about buildings that can promote health, well-being and productivity," he says.
Banking on data
Perhaps unsurprisingly, data is Kaer's answer to this. In 1993, Kaer designed its proprietary K-RealTime system, a comprehensive dashboard interface that allows engineers to monitor the operational performance of each asset from a centralised location.
The data is also fed into their AI-powered solution which leverages machine learning to churn data and self-optimise operating parameters for greater efficiency, thereby reducing unnecessary energy wastage.
Says Taylor: "We're constantly creating learning loops within the company. At the end of 24 hours we know more about each site within our portfolio ... That data is really important for us to continue to get better."
In 2019, the team incorporated the Pollutant Standards Index data from the National Environment Agency into its dashboard. When the PSI rises beyond healthy levels, the system automatically reduces the intake of outside air into the building and signals for more frequent changes of air filters.
They also look at other forms of data such as people tracking and, in the case of educational facilities, integrating classroom bookings into their systems.
"We have really had to broaden our scope in terms of what we look at. Data is no longer just about data from our air conditioning systems, it is the whole business model and how we operate," says Mackerness.
With a firm grip on how they themselves are unlocking value from data, Kaer is now looking to make it more accessible to their customers. Currently, customers are able to access certain data sets such as their consumption reports or their invoices. The plan is to provide them with a customisable dashboard in which they can curate what they want to keep track of, including consumption forecasting, operations reports and schedules, contact information, Green Mark data, and authority submission templates.
Kaer is currently hosting four application developers under the SGUnited Skills Programme; the plan is for the developers to create an app and web portal for the company. The first iteration is expected to be ready by the fourth quarter of this year, with further development in 2022.
"We have been using technology and data for 30 years and it has been the cornerstone of our business. But how we translate that into this customer service app is very different. So we need to bring in data analysts, data scientists and people trained in user experience. This is a new core capability that we are investing in heavily," says Mackerness.
"Enterprise Singapore is helping us with this with funding, introductions, and discussions. Even their senior directors have got involved and are speaking with us to find out more about our plans."
Having worked with Enterprise Singapore for "a number of years", they have an aligned vision of Kaer's direction, says Mackerness. "They have given us a lot of support in terms of helping us understand where the industry is going and how we can align ourselves with Singapore's Green Plan. I would say Enterprise Singapore has added rocket fuel so that we can accelerate our expertise here in Singapore, and export cooling as a service globally."
Maintaining a growth mindset
Even as Kaer enjoys its pole positioning, they have their eye on the bigger picture - taking on the status quo.
"Air conditioning is 10 per cent of the world's energy consumption and cooling needs are going to triple in the next 30 years. We're already on the road to failure in terms of our COP21 sustainability metrics so the status quo is condemning us to failure. We cannot get to where we need to go by doing the same things. Cooling as a service is one way for us to help make our climate goals attainable," says Taylor.
"The status quo is still massive but we're seeing the rumble become a roar. And as the rollout of cooling-as-a-service becomes the norm, it will create massive opportunity. We want to see our mission fulfilled and we want to see it done well. We want to give people what they want and we want to give the environment what it wants. We've got two stakeholders out there - business and the environment - and we think we can keep them both happy."