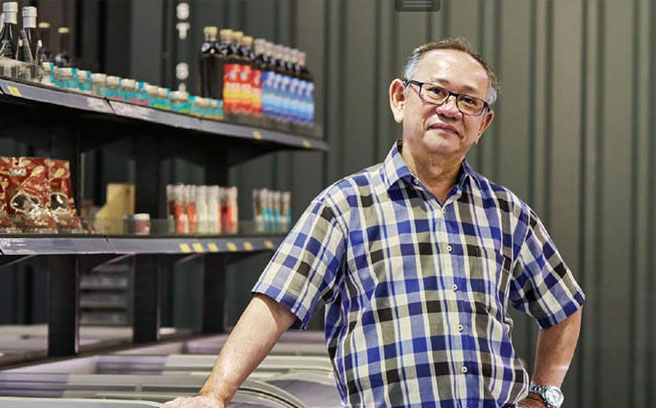 Set up in 2006, local retail butchery L M Meat Pte Ltd is passionate about providing high-quality meat for Singaporeans. But even as there was growing demand for premium cuts, it was also becoming increasingly more expensive to procure the meat due to limited supply.
The company was caught in a bind. Increasing prices was not a solution as customers may not be willing to pay more for premium cuts. Neither was it possible to ramp up local supply as the city-state does not have the resources to produce the meat.
But this changed in 2015, with a trend towards healthier food choices. "We observed a growing preference for healthier food as customers are more health conscious now," said Mr Loi Teck Heng, the company's Managing Director.
This has set the company on a search for technological solutions to enhance the quality of their existing meat – making their products not only healthier but also more affordable.
The road to innovation
Mr Loi has been in the meat processing business for more than 40 years. In 2015, he heard about a locally developed 'postharvest' technology called Lacto-Marinate that can be used on meat to improve its quality and reduce its saturated fats and cholesterol content.
"We saw that the technology can enable us to enhance our meat products and fill the market gap for healthier meat," said Mr Loi.
"We cannot control the meat origin, but with this technology, we can enhance the meat we receive from our suppliers and make it healthier for our consumers," he added.
With this opportunity in mind, the company decided to test the Lacto-Marinate technology on pork – a popular meat choice among its customers. It embarked on a year-long research and development (R&D) process in 2016, which was supported by SPRING Singapore's (now Enterprise Singapore1) Capability Development Grant2. The R&D process involved testing the technology during the meat processing stage, and assessing how it affects the shelf life and nutritional value of the product.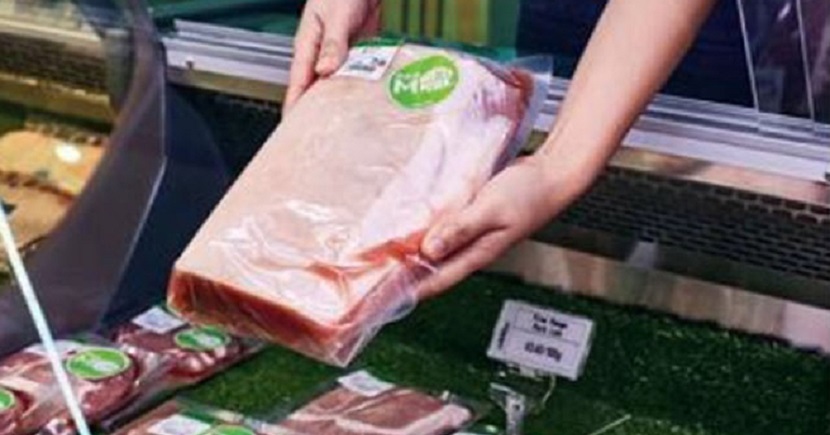 Marketing it right
In 2017, the company was ready to launch M!Pork – a healthier pork product that has been treated with a proprietary marinate, called 'lacto-marinate', which is made up of probiotic organisms. However, introducing M!Pork into the market proved challenging.
The company's initial strategy was to market the probiotic product as a better-tasting meat, compared to regular pork meat. "The Lacto-Marinate technology helps tenderise meat and remove the frozen meat smell, which some people do not like," said Mr Loi.
"But when we sent it to different people to try, we realised that different people have different preferences – some of them actually liked that smell!"
Through this sampling exercise, the company realised that taste is subjective, and different customers had different perceptions of what tastes good.
"We had to change our approach, and decided to market it as a healthier meat product instead," said Mr Loi. "That worked better and customers became more receptive of M!Pork products."
In 2017, M! Pork Mince was awarded the Healthier Choice Symbol by the Health Promotion Board. The company has also seen a 20% increase in M!Pork sales.
For L M Meat, the Lacto-Marinate technology is its competitive edge. "It is different from what's available in the market, and gives us an affordable way of providing healthier meat options for our customers," he explains.
As Lacto-Marinate is a post-harvest technology, the company does not have to rely on organic meat suppliers for healthier meat products. This means L M Meat is able to keep its prices low – the probiotic pork is priced reasonably from S$1.33 per 100g.
Innovating for the future
The success of M!Pork gave L M Meat the confidence to incorporate the probiotic pork into its selection of ready-to-heat food products. It plans to use M!Pork to create innovative, healthier meals for customers. These meals are set to be launched in 2018.
L M Meat also plans to expand the technology to its beef products. However, further R&D may be required due to the different methods in processing different meats.
When asked about the company's long-term plans, Mr Loi said, "We want to go into export. L M Meat is also considering developing a franchise model for its butchery, so that it can expand the business to other countries like China."
Read all stories here.