Inside a dimly lit alley way, a curious buzz ensued. At the height of the COVID-19 pandemic in August 2020, a private party was underway for over 10,000 street art fans and toy collectors from some 20 countries.
There was no cause for alarm however, for this underground gathering at Mamafaka's Hideout was happening in the virtual world – courtesy of Singapore collectible toy maker Mighty Jaxx.
Mamafaka's Hideout was a creative fusion—part street art gallery, part gaming cave, and part e-commerce store. The entire setup paid homage to the late Thai artist popularly known as Mamafaka.
The highly anticipated pop-up event was a high-speed pivot brought about by the cancellation of Thailand Comic Con 2020.
"We had been working with the family of Mamafaka for the last five years. Every year, we would have an exhibition at Central World in Bangkok and there'd be hundreds of people coming in. We needed something to fill that gap and engage the fans in a different way," explained Mr Jackson Aw, the 32-year-old founder and owner of Mighty Jaxx.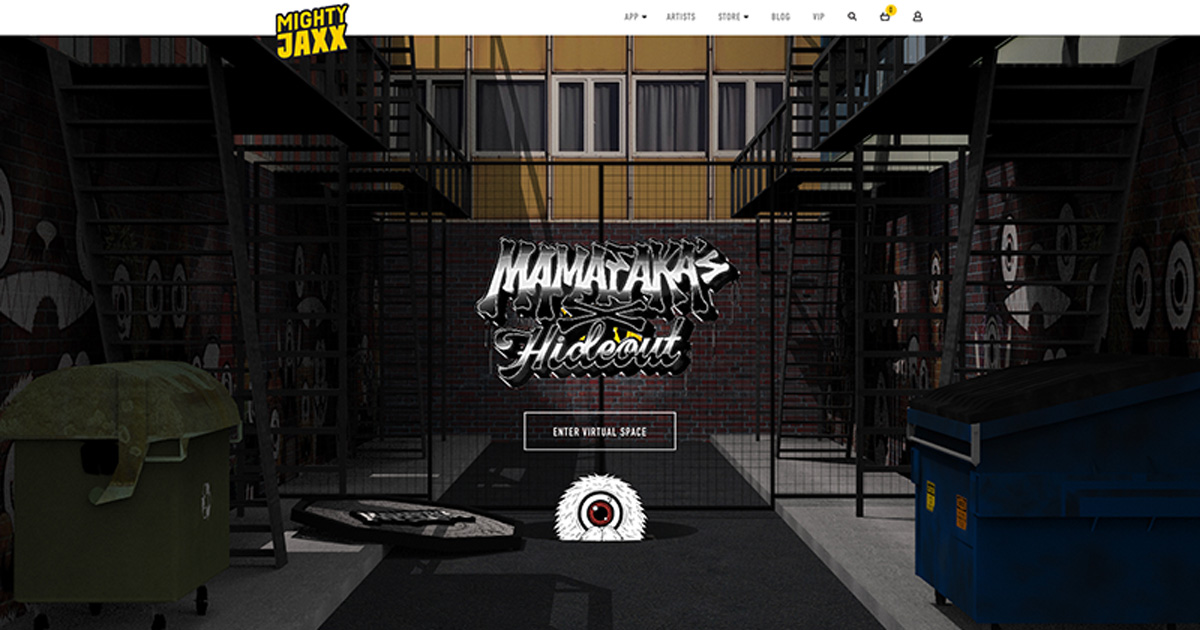 Mr Aw and his team set out to create an experience befitting of the respected artist and his fans. In three months, they produced and executed Mamafaka's Hideout, the first project of its kind they had ever attempted and one of the most ambitious. Visitors explored themed rooms filled with trippy wall décor, played mini games and discovered products from a new capsule collection that they could purchase on the spot.
"We wanted to bring the experience [of the exhibition] closer to our collectors and create something value-added since everyone was stuck at home. It wasn't entirely e-commerce; we wanted to give back," says Mr Aw.
The immersive experience was a roaring success by most measures, generating awareness and interest in Mighty Jaxx's offerings and six-digit sales revenue across the three-day event.
Pro tip
The Double Tax Deduction for Internationalisation scheme has recently been enhanced to cover selected costs associated with pre-approved virtual trade fairs. Examples of these costs include event organiser fees, third-party design and production costs, and logistics expenses.
At a time when many SMEs were finding it difficult to cope, Mr Aw credits the speedy execution of Mamafaka's Hideout to the company's laser focus on innovation. "We have a team of people who work on new initiatives. We also do open calls for ideas. Innovation can come from everywhere," says Mr Aw.
Mighty Jaxx's flat organisation structure also means decisions can be made quickly. "Not everything has to go through me," he adds.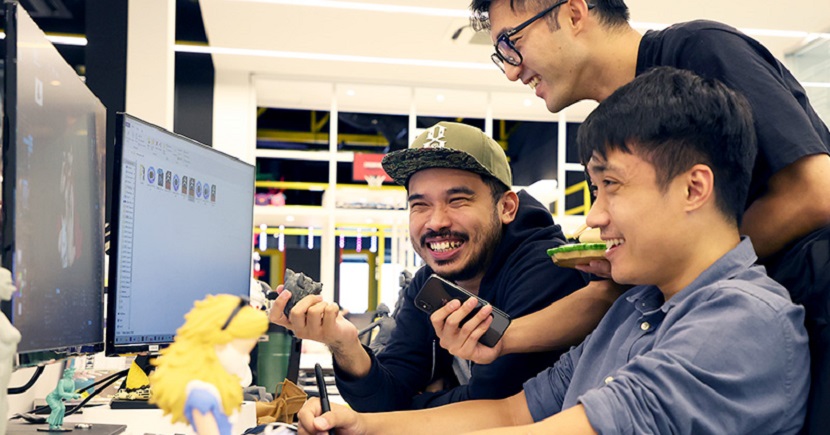 Phygital for the future
Mamafaka's Hideout might have been borne out of necessity but it served a bigger purpose. The virtual reality experience has been one of many contributing steps Mighty Jaxx is taking in its ambition to grow the brand globally and evolve retail practices for the ubiquitous "new normal".
"Even if the world goes back to as 'normal' as it can be, it will not be the same as in people won't be going into the shops every day," says Mr Aw.
This is one of the reasons Mr Aw's team is fervently growing what they term "extended entertainment"—an ecosystem incorporating physical products, a digital environment and digital assets. "The closed loop between physical and digital needs to be functional and have real value for customers," he explains.
Mamafaka's Hideout checked all the boxes. "It's like clubbing at home," Mr Aw jests. In seriousness, he lauds the pop-up event for its 24-hour availability to anyone anywhere even though the team had to trim down their ambitious wishlist.
The benefits of taking the exhibition online extend both ways. "From a business strategy standpoint, establishing a phygital ecosystem allows brands to operate sustainably online, enjoy higher margins, engage with end-consumers directly, and understand what they want," he adds.
For Mighty Jaxx, Mamafaka's Hideout was just the beginning.
Another proud showcase of the company's extended entertainment effort is its recently launched Nubbies: Sesame Street—a collection of pocket-sized figurines of iconic characters from the children's show. Owners of theses figurines can scan the toy to access a Tamagotchi-esque game. Using a smartphone app, they feed and care for their Sesame Street characters on the go.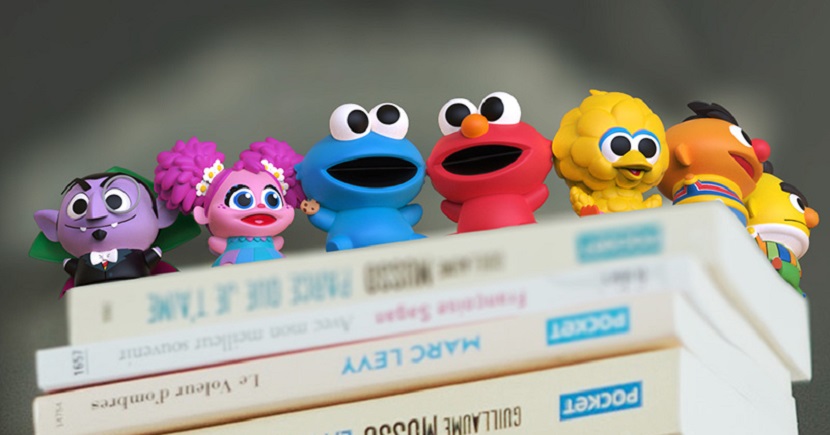 There is more to come as Mighty Jaxx has recently signed a deal with German football club Borussia Dortmund and an international gaming franchise. "For instance, you can scan a collectible and retrieve information on athletes on a daily basis, or watch a Netflix trailer," says Mr Aw.
Growing roots outside Singapore
With endless possibilities and fast-growing demand, particularly from China, Mighty Jaxx is targeting to ship eight million tech-enabled collectibles to over 60 countries this year.
In tandem with business growth, Mr Aw has his sights set on establishing a greater presence in China and the US within the next five years.
While ensuring continual product innovation is crucial for its global ambitions, Mighty Jaxx is also working with Enterprise Singapore in areas such as branding strategy, management of intellectual property and human capital development.
The company currently has an office in Suzhou. In time, it is expecting to have teams in Shenzhen and Shanghai where a flagship retail store is likely to open—first for Mighty Jaxx, which has always operated online and via sales partners.
It is also a project that will allow Mr Aw, who professes to have a soft spot for in-person experiences, to push the team's creative limits. In the business of popular culture especially, he is a fervent believer of the physical touchpoint where consumers can experience the products and a venue with all their senses.
"It's like catching a wrestling match in person; it's hard to replicate the atmosphere," says Mr Aw, who strives for both the online and offline realms to complement each other.
With Mighty Jaxx appearing to have grasped the artful formula of the phygital ecosystem, Mr Aw urges SME owners to simply take the plunge and explore ways to grow their offline business digitally, "This and that might not work but you don't know until you try. Just keep an open mind."