First published in The Business Times on 02 November 2021.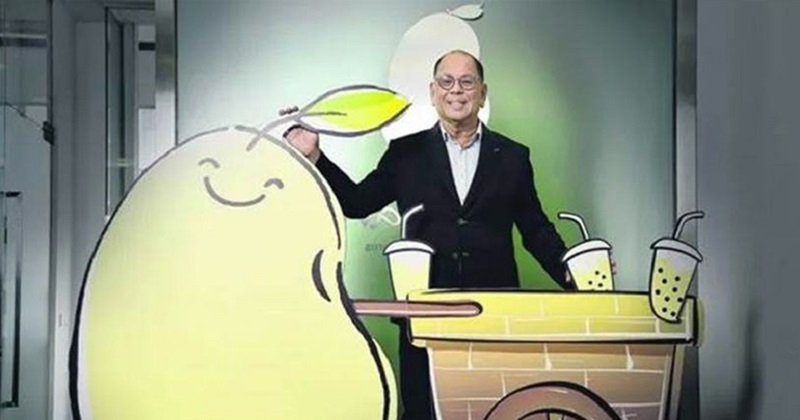 NO pay cut. No retrenchment. No no-pay leave.
Food and beverage company Mr Bean did not have to resort to any of these unfavourable stop-gap measures when many businesses were struggling to stay afloat amid the pandemic, particularly during the two-month circuit breaker in 2020 as economic activities in Singapore came to a screeching halt.
The company went a step further: gave a raise of 5 per cent to 10 per cent to its 500-strong staff in September this year.
How did it pull off the feat?
Co-founder Loh Jwee Poh shared the slogan: have the front door wide open, keep the back door tightly closed.
Loh elaborated: Open for business every day, give the customers the best service, and boost sales. "With the front door wide open, business will roll in. "
Keeping the back door tightly closed refers to keeping a tight lid on expenditure, the 61-year-old chief executive officer said. "We have been very prudent with expenditure, we spend as if we were living on a knife-edge, because the pandemic can upend our business anytime. We had seen it earlier, sales dived when customers did not venture out."
Simply put: raise sales, cut costs.
This strategy is nothing out of the ordinary, the entrepreneur noted, but the key lies in being able to make it happen. He attributed the success to his employees, who stand united behind the company as it battened down the hatches. "This is the power of our team."
The heads of its departments chipped in as well, rolling up their sleeves to help deliver e-store orders during the circuit breaker.
Loh also credited government relief in helping to keep headcounts on its payroll.
Although the pandemic hit the company and presented the biggest challenge since it was set up in 1995, it has not derailed or slowed down its expansion plan. Loh explained that it's crucial for Mr Bean to keep up with its development. Since the pandemic struck, Mr Bean has added another 7 outlets to bring the total to 70 in Singapore. And the company isn't stopping at this, if it manages to secure attractive locations.
"What saturation? McDonald's has over 100 outlets (here), there are many coffee shops and hundreds of bubble tea stores out there. There's still quite some way from saturation. As people become more health-conscious, I believe the prospects (for us) would be better."
While the CEO concurs with the saying that there are opportunities in a crisis, he thinks that's because competitors become cautious and pull back. "Without keen competition, chances of success become higher."
Loh's speaking from his experience.
Mr Bean was Loh's sideline career when the then 35-year-old partnered former classmate Kang Puay Seng to open the first stall at People's Park Food Centre in Chinatown to test out their idea. Loh and Kang saw opportunities in making fresh soya milk and soya bean curd available past noon, when most stalls then were getting their supply from factories and selling only in the morning.
Three years later, it was furnished an opportunity amid the Asian financial crisis that erupted in 1997 to set up its first store in a shopping mall. Initially, landlords were sceptical about a soya bean food vendor being able to afford rental in a mall and customers' acceptance of the humble offering in a more upmarket location. Today, consumers can find Mr Bean outlets in educational institutions, train stations and hospitals as well.
Meanwhile, the company's selling on its menu a wider range of over 40 items including pancakes, rice bowls, burger and ice cream, but most items use soya bean as an ingredient. Mr Bean, Loh noted, refreshes its menu regularly by replacing about 20 per cent with new items as well as serving up special products for various festivities.
All these, Loh commented, are its strategies to better serve customers in a competitive space as well as to increase sales to cover rising costs. He added it's crucial that it has a competitive edge which, he said, lies in its offerings being soya bean-based and healthy food.
"Our products have less sugar, less salt, less oil," he declared proudly.
In addition, it's gone beyond brick-and-mortar outlets, and set up an e-store named BeanMyDay to offer items including pre-packed food that it manufactures.
Mr Bean had revamped its website not long before the circuit breaker to launch an online ordering system, focusing on prepacked soya milk, granola bars, desserts and festive items.
Following the circuit breaker's lifting and when the situation improved, the company spun off a website from the original and branded the new site as a lifestyle portal named BeanMyDay.com, which has functions that allow customers to use loyalty points and promotion codes.
The portal showcases products that are not available in Mr Bean's brick-and-mortar stores and allows it to expand its product portfolio to cater to a bigger consumer group.
And the company sees in its pre-packed food opportunities to tap new retail avenues such as supermarkets, as well as expand its overseas geographical footprint.
Mr Bean's current overseas franchises are left with only the ones in Japan and Vietnam, while those in China, South Korea and the Philippines had closed down.
There were differences in culture, consumer behaviour and taste acceptance, the company noted of these foreign ventures. Also, the company realised it took time to build its brand in the local markets. But undeterred by these temporary setbacks, the company considers these as learning points as it continues to seek partners that share its vision to bring wholesome offerings beyond Singapore shores.
Enterprise Singapore, Loh stated, has given a lot of assistance to Mr Bean as it ventures abroad, as well as arranging consultants to help refine its strategic development plans. "If we want to buy machines for automation, it will also subsidise the automation facilities," he added.
As for its market here, it does not operate on a franchise model because the company wants to have full control over research and development (R&D), product quality, customer experience and the brand.
Mr Bean's R&D was established in 2000 when it was decided that regularly dishing out new products would enhance its competitiveness as a retail chain. While the R&D department is staffed with only three persons, every worker can provide feedback and contribute ideas, including frontline staff members who can give the best intelligence on customers' preferences.
Over 30 per cent of its staff have served the company for more than five years, with some stretching up to 20 years and counting. Loh said it's crucial that companies reward employees with a wage that is on a par with market rate and one that they can live on.
Satisfying employees' basic needs is only one part of the package, respecting them and giving them opportunities to develop professionally are also important, he added, citing Maslow's hierarchy of needs. The theory states that needs lower in the hierarchy such as sustenance and job security must be satisfied before individuals attend to needs higher up such as self-actualisation.
"We must let the workers grow with the company, otherwise they would be left behind. This is a company that is always learning, so we continue to train our workers to grow with the company."
It is equally important that Mr Bean must be growing in tandem to give its workers confidence that they have a future staying on with the company, Loh noted. This has partly driven the company to open more stores, to give workers opportunities to be promoted to store managers and earn a higher pay.
Going public is a dream for Mr Bean, but this should be a means to an end, as Loh sees it. "When the time's ripe, if there is a need, we will consider. It's early to talk about it. It is not a goal, not the end point, but another starting point, (for us) to leverage this starting point to further develop ourselves."
Loh believes that setting up a business and keeping it going are equally tough. "If you want to do something well, how can it be easy? You have to put your heart and soul into it."
Setting up a business entails doing the right thing while keeping it going entails doing the things right. In other words, Loh said, this involves choosing a suitable line of business and making sure you make the correct moves to keep it going.
Mr Bean has had its fair share of challenges, like any other businesses. For example, Kang left the company in 2015, leaving Loh to hold the fort. Loh shared that he lost his bearings initially when his partner of 20 years wanted out. But he soon steadied himself as he was encouraged that his staff had stood by the company and the business improved.
The entrepreneur stated that making adjustments in the course of the entrepreneurial journey is important. He likened it to launching a rocket to the moon - making multiple refinements for the take-off to be successful. "The ability to play it by ear is an important ability, especially in the current circumstances."
Mr Bean, shortly after Covid imported infection cases surfaced in Singapore, swiftly swung into action and formed a committee to update itself on the government's latest measures and ever-changing regulations, as well as tackle pandemic-spawned human resources issues.
Also, financial assistance has been made available to needy staff whose families have been hit financially by the pandemic.
Mr Bean has had succession plans in place, with Loh's second child - as old as Mr Bean - having joined the company in a business development position. While Loh doesn't see himself retiring upon handing over the reins to his son, his new role where he can contribute does not necessarily have to be with Mr Bean.
As he reflected on his entrepreneurial journey with Mr Bean, Loh said he has found meaning and purpose in the business that he had started as a side hustle.
"Initially, I wasn't serious about the business ... (When) many staff joined me, I helped raise many families, I witnessed many colleagues grow, I helped groom many talents …
"I used to be a person without dreams. It's only when I got into this line, I began to develop the drive to want to do a better job, to make it bigger … The more I do, the bigger my dream gets ... and I can see meaning and value in the work I do.
"On the entrepreneurial journey, you'll find your purpose, you can make contributions, you'll get more motivated. It did not begin with the thinking that you would do something great."