In NatSteel, "sustainability" is not just a buzzword. In reality, it is an everyday practice achieved through the company's strategic investments in three areas: governance, technology and competence.
Since NatSteel's inception in 1961, being the only steel manufacturer in Singapore positioned them as an important contributor to the city's built infrastructure. Today, with a 1000 strong workforce, NatSteel yields over 1 million tonnes of metal per year – making it one of Asia's leading steel producers.
Over the decades, NatSteel has also remained true to its mission to be a progressive steel mill – chiefly through resource efficiency. With this strategic focus, they achieved various recognitions, including the prestigious Singapore Environmental Achievement Award.
"Steel-making by its nature consumes high amounts of energy," says Mr Chandra Mohan Verma, Senior Vice President of NatSteel. "It is essential for us not to give up on our fight towards energy efficiency and improve continuously with innovative processes."
Cost-savings are just the tip of the iceberg, he says. "More significantly, we reduce the use of resources for the same output, which is what sustainability is about," Mr Verma explains. These resources range widely from materials to manpower and land use. For instance, NatSteel reduced the need for landfill space in Singapore by recycling slag generated during its steel making process. The bi-product is used for road construction in Singapore.
Having sustainability as a strategy has given NatSteel a competitive edge in the market. "Demand for sustainable products is increasing," Mr Verma says. "Australia and New Zealand are strong examples of environmentally-conscious markets, where we see customers seek for certifications to prove that our sustainability processes meet global standards."
How NatSteel Achieves Sustainability
1. Governance drives adoption of green best practices
Mr Verma emphasises that a company's sustainability journey must begin with governance, which sets the framework for the stewardship of resources.
Good governance strives for a balance between economic and social goals. The former is often derived from financial appraisals, while the latter can be established by benchmarking or adopting international standards.
For more than a decade, NatSteel has been working with the World Steel Association to study best practices in energy-efficient steel production. This collaboration paved the way for a momentous milestone in 2012 where NatSteel became the first company in Singapore to attain the International Organization for Standardisation (ISO) 50001 – a global certification recognising organisations that implement energy management policies that translate into real environmental impact and meet world-class standards.
International standards such as ISO 50001 empower companies by providing them with a structured approach to set targets and measure sustainability performance. For example, to realise an ISO 50001 energy management system and an ISO 14001 environmental management system, NatSteel undertook ISO's Plan-Do-Check-Adjust (PDCA) method to systematically evaluate where the company could cut energy use and carbon emissions.
"ISO offers a clear road map for our sustainability journey and makes the targets transparent," Mr Verma adds. This clarity enables effectiveness, leading to greater accountability for resource use.
Mr Verma notes that even more sophisticated governance will advance the PDCA process by developing higher principles or enhanced strategies tailored to the company's needs.
"For NatSteel, our planning stage includes additional steps like scrutinizing for assumptions and mitigating risks," he says. "We've also designed robust processes in such a manner that can accommodate necessary interventions or improvements at any phase as per the need."
2. Technology solves resource and environmental challenges
To meet its sustainability targets, NatSteel taps onto several hero innovations.
"It's not just about using technology but also about selecting the right match with technology," Mr Verma says. "The chosen technology must, in very precise ways, solve the sustainability issues that we've identified."
For example, NatSteel opted for the most energy efficient technology for its steel making process.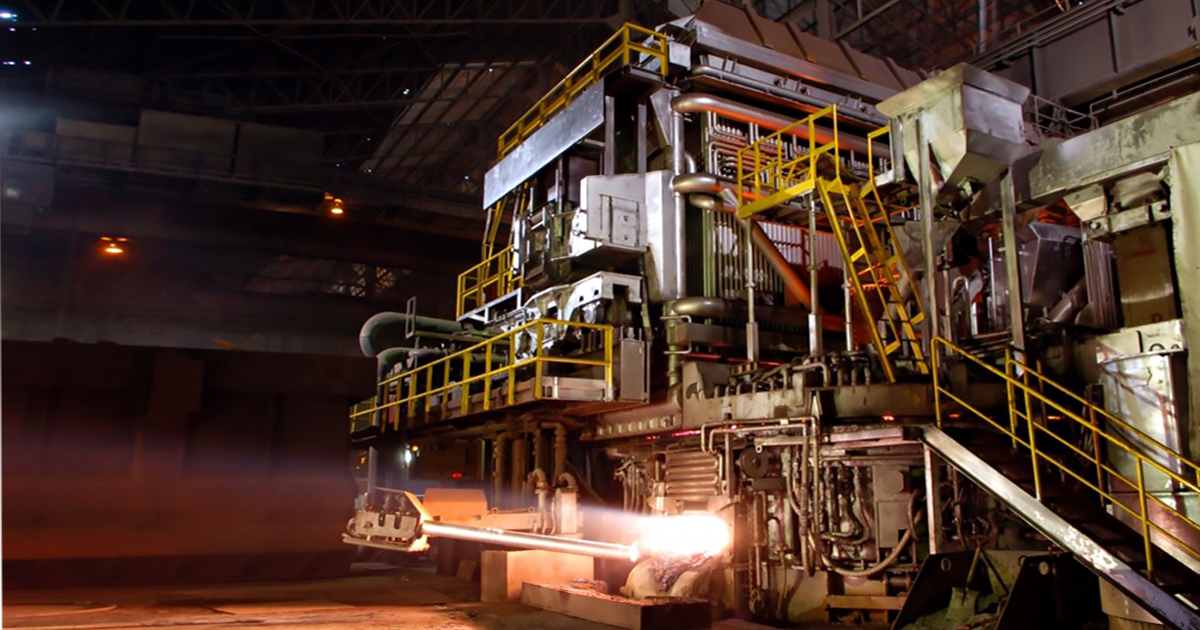 The Preheating based DC electric arc furnace consumes 30% less energy to produce a tonne of steel compared with other conventional electric arc furnace operations. It achieves this through waste heat recovery by scrap preheating, where the energy generated from post-combustion is used productively to heat metal rather than go to waste.
In addition, the furnace's high-efficiency motors and cooling systems with variable speed features decrease energy consumption. At overall level, the carbon emissions in EAF based steel making is almost 65% less compared to blast furnace route.
NatSteel also turns metal scrap, one of the largest types of waste generated in Singapore, into treasure. The company is well known for producing reinforcement steel using 100% recycled scrap.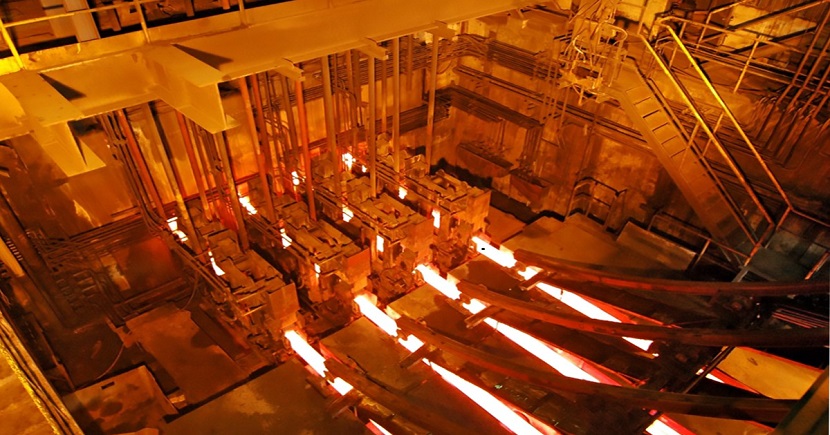 Recycling also cuts carbon emissions, as there is no need for pollutive extraction processes to retrieve new raw materials.
The company's steel has been accorded the Green Label by the Singapore Environment Council.
Meanwhile, automation adds another layer of resource monitoring and control.
"Our operations staff and engineers can view automatically-generated live data of energy consumption," says Mr Verma. "This sort of visibility is important for them to know which variables to adjust, and there are details to help them in their decision-making."
Soon, NatSteel will also launch an automated alert system that sends mobile notifications to relevant engineers whenever energy consumption is detected to be near undesirable levels.
3. Competency ensures sustainability goals are met
Going high tech does not always mean doing better, Mr Verma puts forward.
He says, "The greatest challenge in driving sustainability is this: getting staff to know exactly what it means. It's not always easy to understand that true sustainability, or doing better with less, is possible."
NatSteel builds competency in three ways. First, it communicates in the language of staff on the ground, such that they can take concrete actions instead of spending time deciphering the sustainability mission.
Second, NatSteel acquires knowledge from the different companies within its parent, Tata Steel, and also shares with them frequent updates of its sustainability developments.
Finally, there is a dedicated energy manager and training for staff to ensure the targets are understood and met.
However, as NatSteel looks ahead, competency – especially in the form of talent – will remain a key concern for the company.
"In Singapore, we're facing a situation of aging workers," Mr Verma says. "Exploring technology will remain at the top of our sustainability agenda to confront a changing labour force."
A Method for the Long Game
Sustainability is a long haul: companies should prepare for it as an on-going effort. "Sustainability standards will continue to mature as companies, circumstances and technologies evolve," Mr Verma says.
He adds that while NatSteel is currently focusing on governance, technology and competence to meet its sustainability goals, these areas have ultimately been chosen from the company's unique experiences.
"Start with international standards if you want to embark on an effective, methodical sustainability plan," Mr Verma advises companies. "At the same time, your company may want to go above and beyond the standards so that it can truly make the sustainability journey its own."
For more information on ISO 50001 and the other standards, please click here.
To learn how we can support your standards adoption journey, please click here.
If you have further enquiries on how to adopt standards, please write in to PPD_Enquiry@enterprisesg.gov.sg with the subject heading "Enquiry on Standards adoption" and the following details.
Company name (and company registration number)
Name of contact person
Email address
Company's website address (if any)
Your query