From setbacks to success: Lessons that helped Singapore's Osim open some 400 stores in 100 cities
First published
28 Sep 2023
/ Last updated
28 Sep 2023
:

From setbacks to success: Lessons that helped Singapore's Osim open some 400 stores in 100 cities
First published in The Straits Times on 5 September 2023.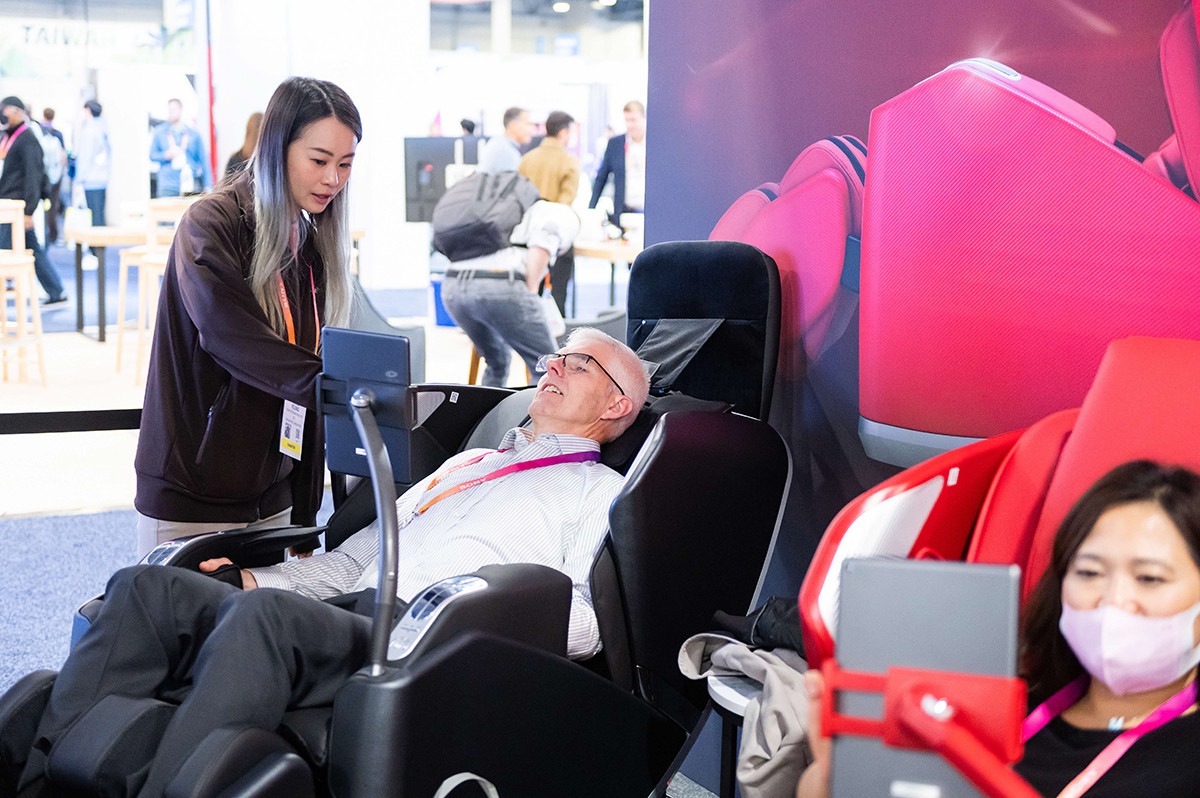 The unsuccessful venture during its first foray into America taught the company the importance of working with the right local partners and Enterprise Singapore for its expansion efforts
Home-grown brand Osim, known for its massage chairs and fitness products, recently opened its first physical store on the east coast of the United States in New York City this past June. To the company's staff and management, the pop-up store at the Roosevelt Field – the second largest shopping centre in the state of New York – was a hard-earned triumph. Although the brand was already well-established by the time it tried to break into the US market, its initial attempts failed to take off. In 2005, it made its first foray into the country by acquiring American retailer Brookstone in a joint venture with Singapore sovereign fund Temasek and Boston-based private equity firm J.W. Childs Associates. Through the move, Osim got its chairs into Brookstone's some 300 stores but the chain did not adapt quickly enough to the rapid adoption of online shopping. This resulted in Osim putting the brakes on its venture with the retailer, taking a US$77 million (S$104 million) write-off on Brookstone, which went bust in 2014. After the first failed attempt, Osim decided to open its own stores in the US but faced more obstacles. "We knew that we needed to have our products shown in an Osim environment, in an Osim shop. We chose locations that we believed had potential, but sometimes when we set up a store, it just didn't attract customers," explains deputy chief executive officer Lynn Tan, 48.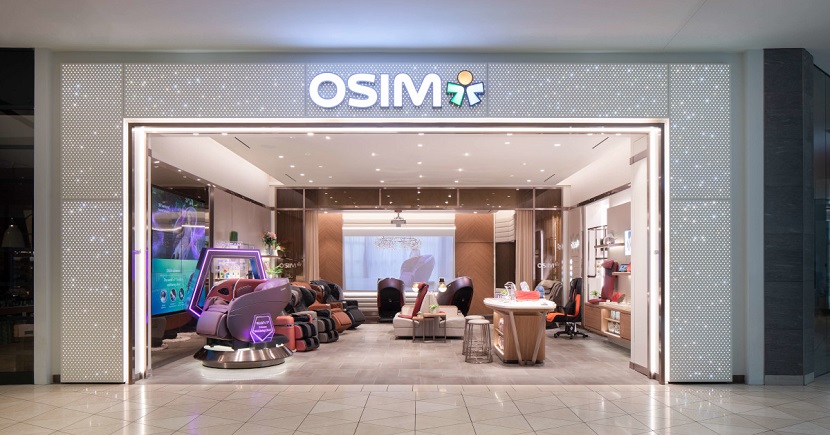 Determined to succeed, the Osim team devised a new gameplan to test the waters first. Today, its partners in the US host roadshows at malls to gauge shoppers' interest in each location, before it decides whether to establish a store there. Thanks to this approach, Osim now has five thriving stores in the US, including the Roosevelt Field pop-up in New York.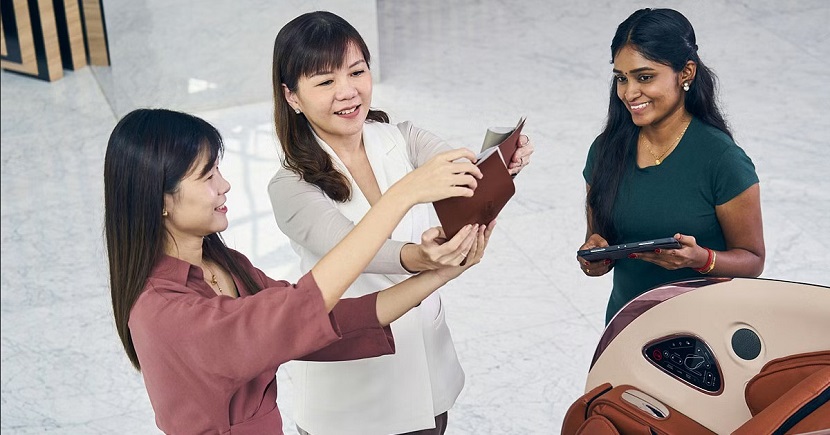 While the US market was a tougher nut to crack than most, Osim relied on the same qualities that have been crucial to its success in other places: perseverance, adaptation and innovation. With these guiding principles, it has built an international empire that spans over 40 online marketplaces and 447 retail stores, in more than 100 cities across 25 countries. The company currently employs over 2,000 staff globally, including about 350 in Singapore.
Putting it on the map
When founder Ron Sim created the company in 1979, he had the world in mind. The "O" in its name signified the globe, reflecting his ambition to expand overseas, break into bigger markets and reap economies of scale. After Singapore entered a recession in 1985, the firm moved into Hong Kong, Taiwan, Malaysia and China in quick succession. "We picked these countries because the barriers to entry were easier to overcome, given their similarities in language and culture. Another important factor was that the consumers in these markets clearly understood the benefits of massage, making them more receptive to our offerings," explains Ms Tan. As Osim explored farther afield, it became more adept at understanding and personalising its approach to each market. To outdo the fierce competition targeting the increasingly affluent Chinese consumer, the firm partnered hotels, airlines and luxury car marques to showcase its premium massage chairs in their suites, business class airport lounges and showrooms respectively.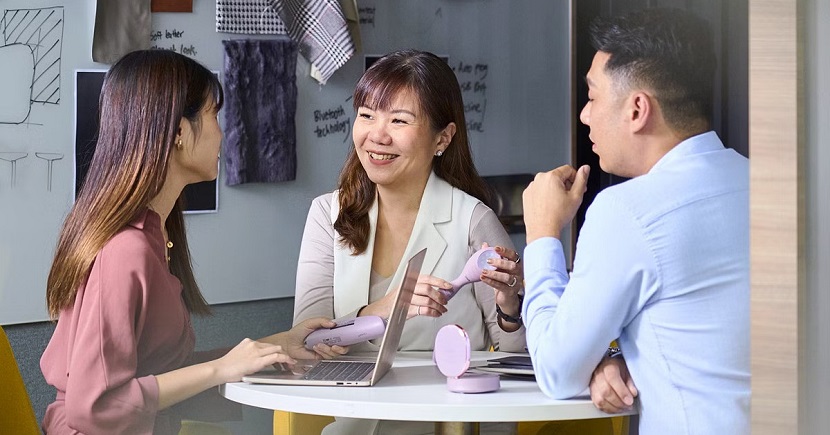 In the Middle East, customised marketing materials featured modestly dressed models in adherence and respect for the nation's conservative culture. In Saudi Arabia, in particular, Osim's roadshows included large, sectioned-off areas for women to try its massage chairs away from the public eye, in accordance with the country's customs. The advice of partners on the ground, including franchisees and distributors, helped tremendously too. "We know our business very well, but the fact is our local partners understand the local market much better than us," says Ms Tan. In some markets, Osim also tapped celebrities and influencers beloved in their home countries to raise its profile, with personalities such as Hong Kong actor Andy Lau, South Korean make-up artist Pony Park, South Korean actor Hyun Bin and American content creator Unbox Therapy helping to cement its presence.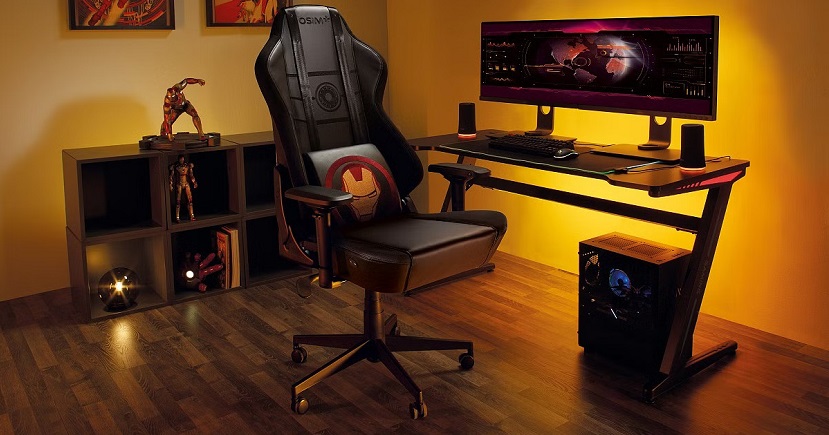 Branding partnerships with Disney – achieved with the help of Enterprise Singapore (EnterpriseSG) – Hasbro, Pokemon and other household names have also furthered its reach. Like how it connects Singapore businesses to overseas partners, EnterpriseSG had brought the Osim and Disney teams together, resulting in the launch of a line of co-branded products. "With these deals, we can attract people who would not ordinarily step into an Osim store, but may give us a look because they see, for instance, a Disney massager," says Ms Tan.
Hitting the right spots
Just as personalisation paved the way in different countries, innovation has also been essential to Osim's growth. Initially, it focused on spreading the word about the physical benefits of its massage chairs and other products, emphasising their connections to acupressure and reflexology – the basis of many traditional Chinese medicine treatments – in Asian markets while highlighting relevant principles of sports fitness and muscle recovery in the West. As attention to holistic wellness grew worldwide, the brand saw an opening and developed "well-being chairs" that tackle stress, a common problem across borders and regions. One of these is its uDream Pro Well-Being Chair, billed as the world's first five-senses massage chair because of its aroma pods and other in-built technologies, including artificial intelligence. Collaborating with experts – such as with chiropractic massage expert Sato Tsuyoshi and cardiothoracic surgeon Professor Thomas Burdon for the uDream Pro Well-Being Chair – and investing in new technologies will enable Osim to help its customers keep track of their well-being while upping the game on stress management. Data collected from the chair's heart rate and other vital signs showed that about 80 to 90 per cent of users saw a reduction in both short- and long-term stress. As Ms Tan puts it: "Stress is a universal thing, so these products have universal appeal, helping in our internationalisation."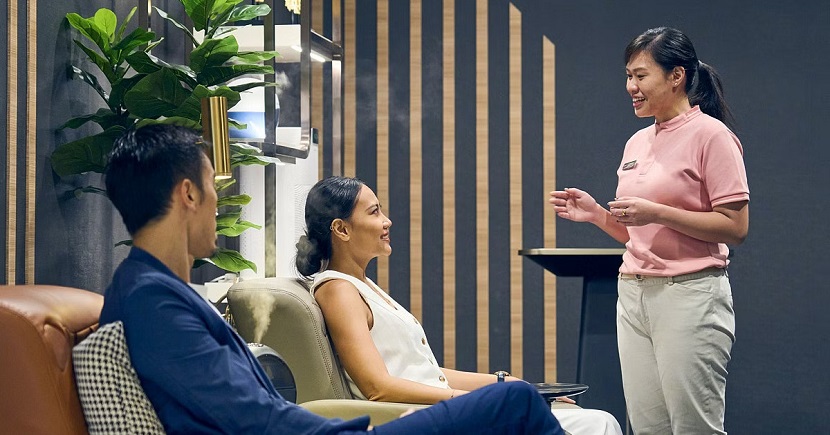 "Even before the Covid-19 pandemic shone a light on mental well-being, people were looking for solutions to cope with stress. Now, we have the products to meet their needs," she says. At the same time, Osim expanded to more specific segments such as products for gamers. These include massage chairs that not only have immersive Bluetooth speakers but also address aches and pains in the neck, shoulders and lower back. It has also rolled out hand and neck massagers targeting computer users who spend long hours working in front of screens.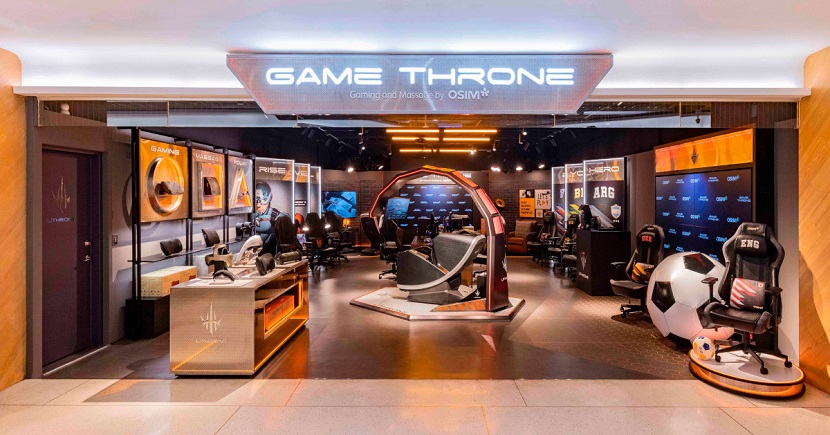 With a wider range of offerings, the brand has been able to embrace more varied opportunities. In Taipei's Syntrend Creative Park, Osim has a store dedicated to its products for gamers. "That store was an experiment for us, and it has done very well," says Ms Tan. "Sales have consistently exceeded expectations. It was a great location to reach out to a new customer pool: young gamers and tech enthusiasts." As Osim looks to keep growing – including in the US, Europe and South-east Asia, where rising incomes and health awareness have unlocked new potential – it will continue to lean on partners such as EnterpriseSG. The agency has facilitated link-ups to allies in many markets and provided advice on emerging ones such as Kuwait.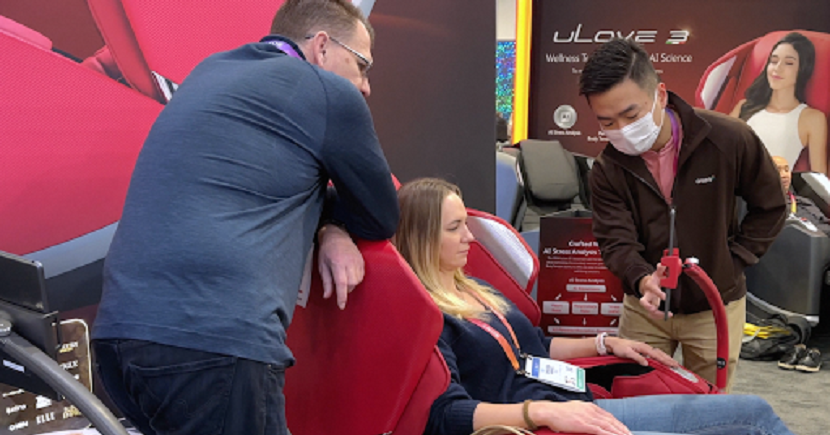 In January, Osim participated in the annual Consumer Electronics Show (CES) in Las Vegas for the first time to increase its brand awareness and presence in the North America market. It was introduced to potential partners and connected to useful contacts by EnterpriseSG, helping the company maximise its visibility at CES, one of the largest consumer electronics shows in the industry. "Whenever we have plans beyond Singapore, we touch base with EnterpriseSG first," says Ms Tan. "We rely on it for context on the market, potential local partners, department stores, malls and more. "We also seek its help if we have any issues, get contacts and trade show listings from it, and participate in many of its overseas events and initiatives. Singapore may be small, but its brand has value, and EnterpriseSG helps to fly the Singapore flag high." Noting that Osim is excited for the future, Ms Tan says: "There has been a lot of trial and error to find what works in different territories, but we want to live up to our vision to bring our products to everyone around the world."
This is part of a series on how home-grown companies are making an impact in global markets, showcasing how they scale up with technology, innovation and sustainability as core aspects of their business, with the support of Enterprise Singapore. Find out more here.