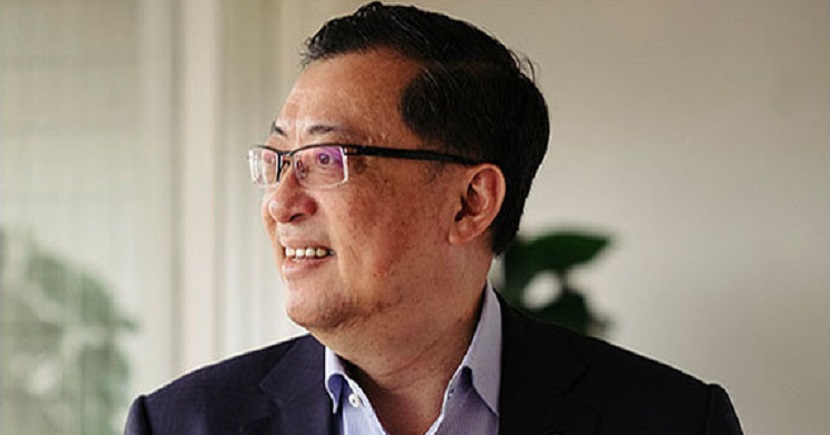 When Surbana International Consultants and Jurong International Holdings merged in 2015 to create Surbana Jurong Private Limited, the newly-formed entity had a lofty goal: To become a global powerhouse in urbanisation and infrastructure.
Although competitive, market opportunities were clear. Global infrastructure spending was projected to balloon from US$4 trillion annually in 2012 to over US$9 trillion by 2025, with the Asia Pacific region accounting for the lion's share of the market.
But the question was: how could the company effectively tap into this booming sector at a regional and global scale — and do it fast?
Group CEO Mr Wong Heang Fine said the right path was clear from the get-go. With the support of IE Singapore (now Enterprise Singapore¹), the company sought to significantly bolster its capabilities, grow new lines of business and deepen its market presence through strategic partnerships globally.
Since 2015, Surbana Jurong has closed several major M&A deals, including the acquisitions of Australian engineering firm SMEC and Chinese architecture company Sino-Sun.
IE assisted the company in shortlisting potential M&A partners and making those critical first introductions, said Mr Wong. The government agency also supported the company in conducting due diligence and determining project feasibility.
"We've had phenomenal growth…in a very short time," he said.
Before the merger in 2015, Surbana had around 3,200 people and a turnover of about S$400 million. Its workforce has since quadrupled to 13,000, and its revenue has tripled to S$1.3 billion. At the same time, its income from Singapore – about 90 per cent before the merger – only accounts for 40 percent of its total revenue today, with the remaining 60 per per cent coming from overseas projects.
Surbana Jurong currently operates out of over 120 offices across 45 countries, with projects ranging from hydroelectric dams to iconic bridges and highways, to master planning of cities like Andhra Pradesh's new capital city in India.
With more partnerships and M&A plans in the works, including possible acquisitions in Japan and South America, Surbana Jurong aims to expand its global reach even farther in the coming years. The company could soon be on par with the biggest global players in the industry, with S$2 billion in revenue or more every year, said Mr Wong.
To illustrate how acquisitions have boosted the company's competitive edge, he gave the examples of China's Sino-Sun and Singapore's KTP Consultants, which Surbana Jurong acquired in 2015 shortly after its merger.
The acquisitions immediately doubled the group's footprint in China from nine to 16 cities and due to KTP's strong regional reputation, opened doors in Malaysia, Indonesia and Myanmar. The deals also increased Surbana Jurong's staff strength by about 25 per cent.
The Sino-Sun acquisition has manifold benefits, said Mr Wong. As one of China's top architectural firms, Sino-Sun has a Class-A architectural design licence which eliminates barriers for project biddings, allowing the group to capture more opportunities in China.
The Class-A licence is very difficult to secure but is mandatory for companies that operate design practices in China. "Without the licence, you can't submit bids," he said. "So, you have to pay [another firm] to use their licence to do so."
Thanks to Sino-Sun, Surbana Jurong can now "do everything in-house," he added. "We are the only Singaporean company in China with the licence to submit all our plans. We can now service our international clients better. This means foreign investors who are interested in projects in China — whether it's a township or hotel or industrial park — can partner us and use our licence for submission. We have that ability and control."
The Sino-Sun deal also significantly boosted Surbana Jurong's technical expertise and potential.
"We look at China as not just a market but as a potential base for us to recruit a substantial pool of talent, and build strong engineering and design capabilities," he said.
"That's why we went about to identify, through IE, a local but private design institute that has this capability."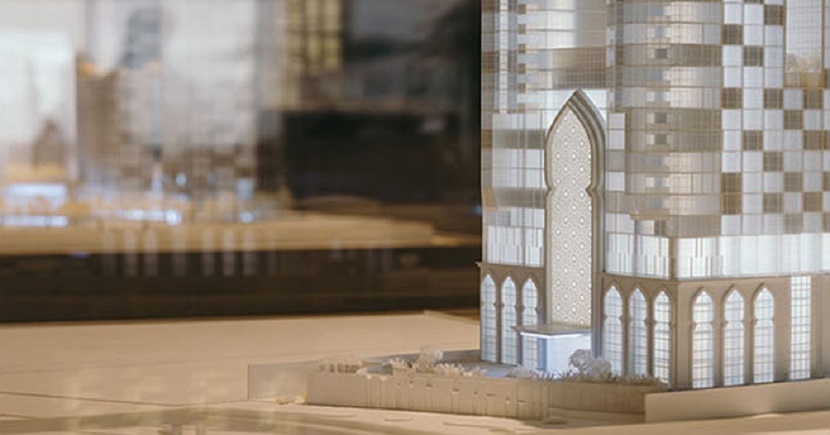 Surbana Jurong has projects in more than 100 cities worldwide, including this one in Abu Dhabi, United Arab Emirates. This is a model of the hotel and service apartment complex Bab A Qasr.
After discussing Surbana Jurong's needs and goals in China, IE had introduced the company to Sino-Sun after identifying the institute as a potentially good fit. "The introduction gave us the opportunity to convince Sino-Sun to join our vision," said Mr Wong, adding that the acquisition will go a long way in helping the company tap into the future opportunities in China.
"China will grow in a different way in the next 30 years. Clients will be more focused on achieving high quality and high performance…and this is an area where we can do extremely well," said Mr Wong. "This acquisition gives us a route, a platform to go into China."
Over the years, the government agency has worked closely with Surbana Jurong to identify suitable acquisition partners in different markets. "When we go about the acquisitions, we engage a lot with IE. They are very useful to us," said Mr Wong. "Because of their [global] presence, IE can gather information about the countries that we want to look at and potential companies too."
The agency's ability as 'matchmaker' is enhanced by its strong understanding of the company's business and vision, said Mr Wong. "IE has that standing as a Singapore government agency, and they also know a lot about us and about what we want. So they're a very good key to opening doors," Mr Wong said. "IE's reputation helps to be that golden key to talking to some of these entrepreneurs and companies."
Partnerships are also brokered with the agency's connections and network. An example Mr Wong gave was the company's S$400 million acquisition of SMEC in 2016. Mr Roger Bayliss, who was a Business Representative with IE and a non-executive director for SMEC, helped forge a connection between the two companies — a connection that went a long way in ensuring a smooth M&A process.
Read all stories here.