First published in The Straits Times on 19 January 2023.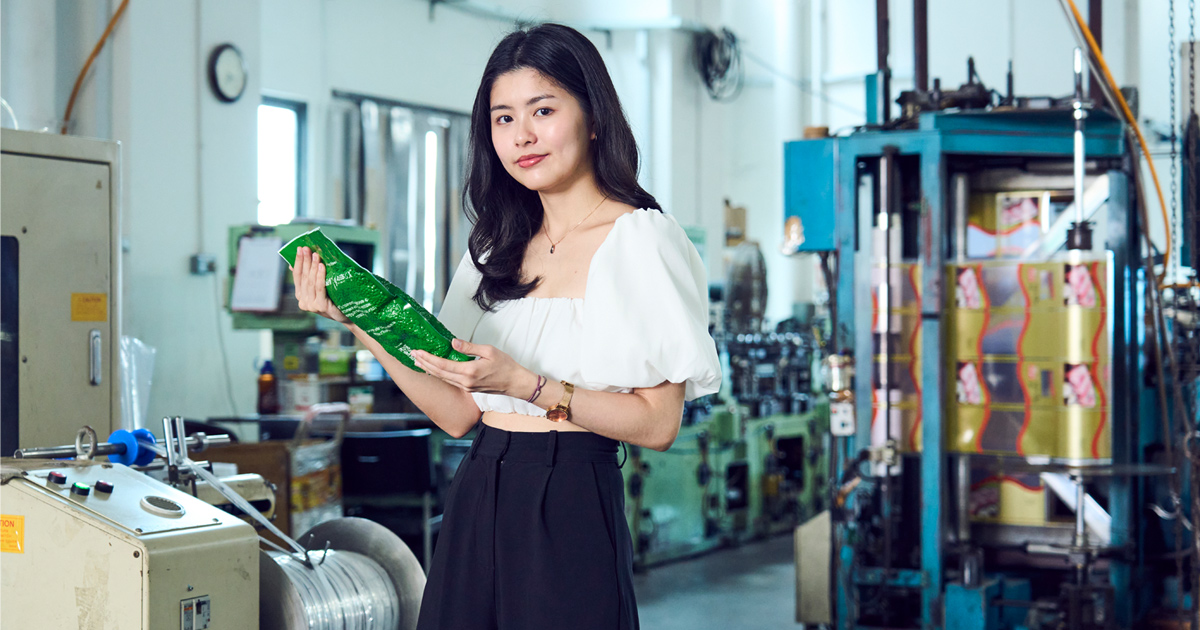 Homegrown packaging company Tobe Packaging Industries has long been deft at keeping snacks and frozen food fresh.
Now, it has put a refreshing spin on food packaging. Ecolefin – a new type of plastic packaging material launched by Tobe last year – is not only easier to recycle, but can also potentially increase the shelf life of a variety of foods, meeting two of the key demands of food manufacturers.
It is the brainchild of Tobe director Lim Zie Hui, 26, whose family has been in the packaging industry for over four decades. Her father established packaging business Lension Industries in Singapore in 1976, and acquired Tobe in 2019.
Such innovations will enable the company to stay ahead of changing demand, says Ms Lim.
Rethinking food packaging
So what made the company decide to create its own sustainable packaging material, instead of sticking to the status quo?
In 2021, several firms sought Tobe's help to comply with Singapore's mandatory packaging reporting scheme, says Ms Lim.
Under the scheme, which took effect last year, brand owners, manufacturers, importers and retailers with over $10 million in annual gross revenue must submit yearly reports detailing the types and amount of packaging they use for their products in Singapore, and their plans to reduce, reuse or recycle such materials.
Ms Lim saw an opportunity. "Plastic is still very important in our day-to-day lives because it can help to protect food and reduce food wastage," she says. "By coming up with a more sustainable version of plastic packaging, we can stand out and attract more business."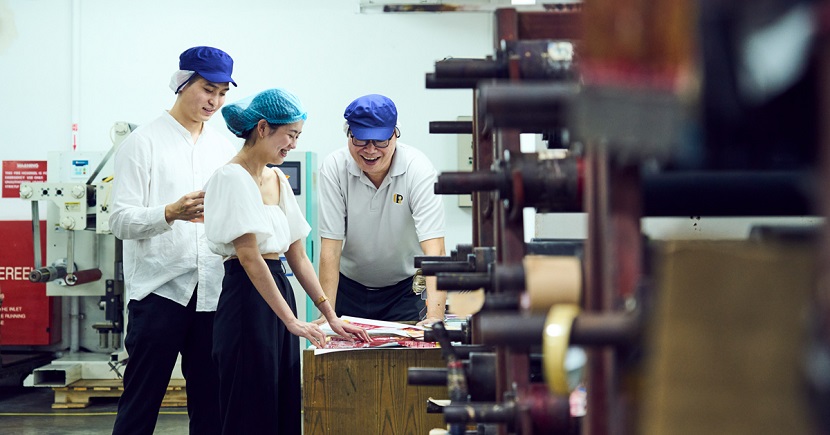 Most food packaging used today is difficult and expensive to recycle, she shares. For example, frozen food packaging uses two different layers of plastics that must be separated before it can be recycled.
These are typically nylon and low-density polyethylene (PE) that are laminated together to prevent oxygen and water vapour from seeping into the pack and spoiling the food.
While pure PE packaging materials are available on the market and are easier to recycle, they are rarely used for food products as they do not offer the same kind of protective barrier.
Tobe's breakthrough was to create a pure PE material that could be applied with a recyclable barrier coating. It experimented with different combinations of PE resins for about eight months in 2021 to create a suitable material, before partnering with local firm Aegis Packaging which developed and supplied the coating.
Tests showed that Ecolefin's oxygen barrier property is nearly eight times better than that of conventional nylon-based packaging. This means that food packaged with Ecolefin will have a longer shelf life. The firm is currently conducting laboratory and sample tests to determine how long the material can prolong the shelf life of different food products.
Ecolefin is already making progress. In August last year, the Institute cyclos-HTP in Germany – one of Europe's leading and most recognised organisations for recyclability testing and certification – certified Ecolefin as 97 per cent recyclable.
Since Tobe introduced its creation at the international FHA-Food & Beverage trade exhibition held in Singapore last September, it has sparked interest from multinational food companies around the world, including in South Korea, Finland and the United States.
It is also partnering Freshening, a local manufacturer of wet wipes and disinfectants, to commercialise a product with the packaging material by the end of this year, widening its range of uses beyond food.
Ms Lim adds that Tobe is working on further improving the material, with plans to invest in a specialised coating machine.
"With the machine, we can apply the barrier coating more effectively. We also want to design more packaging options such as stand-up pouches, and tweak the material's formula to better suit different products, such as snack packages that must be easier to tear," she says.
By the numbers
Over 7x
Ecolefin's oxygen barrier property – which helps keep food fresh – is said to be nearly 8 times better than that of conventional nylon-based packaging


97%
It has been certified by Germany-based recyclability testing and certification organisation Institute cyclos-HTP as 97 per cent recyclable


$1m
Tobe will invest nearly $1 million on new printing machines that use more eco-friendly, water-based ink instead of solvent-based ink
With Enterprise Singapore's (EnterpriseSG) support, it is reaching out to more local and global firms to suss out potential partners and clients.
For example, it is taking part in EnterpriseSG's Sustainability Open Innovation Challenge and offering Ecolefin as a solution to CJ Cheiljedang – one of South Korea's largest food companies – which is exploring more sustainable methods to package its globally exported dried seaweed snacks.
The challenge, which is currently open for application, aims to bring industry partners together with start-ups and small and medium-sized enterprises to co-develop solutions focusing on key areas like sustainable materials and packaging.
Staying ahead of the green curve
As Tobe forges ahead with Ecolefin, it has other ideas to increase both its sustainability efforts and bottom line.
These include recycling used food packaging to create other items. "We're looking to work with supermarkets and a third-party collector who can help us to get our packaging back so that we can recycle it for general products like garbage bags," says Ms Lim.
The idea came about on a business mission trip to Sydney in August last year. She observes: "Some of the Australian firms print a 'return to store' label on their recyclable packaging so that consumers know to bring it back to the store where it can be collected and recycled."
The trip was organised by EnterpriseSG for Singapore packaging firms to learn more about Australia's sustainable packaging industry, and meet with relevant government agencies, trade associations and companies.
By April, Tobe will also install a new line of printing machines for its packaging that use more eco-friendly, water-based ink instead of solvent-based ink.
Ms Lim acknowledges that sustainability requires significant upfront cost, with the firm slated to spend nearly $1 million on the printing machines.
While Tobe is making productivity improvements to reduce the price of the material, Ecolefin packaging is still projected to be slightly more expensive than the nylon and low-density PE alternatives.
But she points out that companies that invest in sustainability are likely to reap savings and other dividends in the long run, such as higher revenue from more customers.
"Just in the packaging industry, if you look at Europe and other major markets, all of the big players are moving towards more recyclable materials because that's what consumers want," Ms Lim says. "That's the trend, and you want to be ahead of it, not left behind."
She adds that local companies must collaborate to better embrace sustainability, grow together and compete overseas.
"For us, working with resin suppliers is very important, because they can suggest materials to use or even give us formulas based on their experience so that we can reach our requirements.
"We want to try and grow sustainable packaging in Singapore, but we cannot do it alone. If we all work together, we can help to promote more sustainable plastic packaging, and that will give us more opportunities, both in Singapore and beyond."
This is the first of a three-part series in partnership with Enterprise Singapore that explores how local firms are growing their business by embracing sustainability and seizing emerging opportunities. Find out more here.