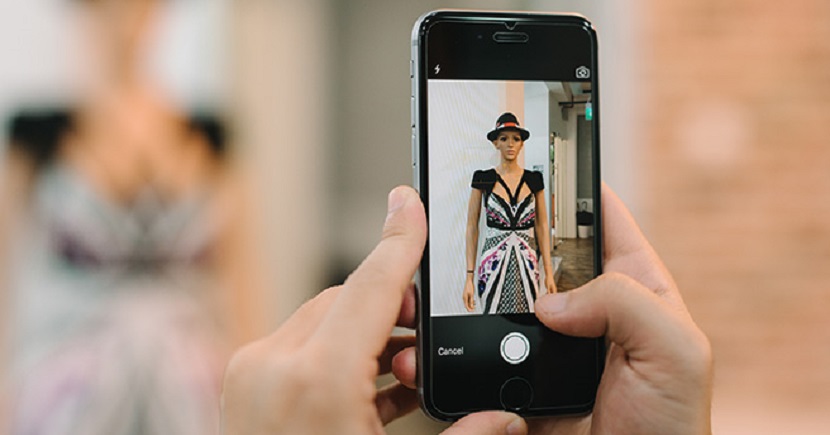 ViSenze CEO and co-founder Oliver Tan was confident that he had a solid piece of technology on his hands: It was relevant, useful, and striking in its innovation.
But there was one towering hurdle he had to surmount: How was he going get his technology — relatively unknown as it was — to customers?
"When people hear the words 'image search for e-commerce,' their first reaction often is simply, 'What on earth is that?'" said Mr Tan. "When we first came out, we got a lot of questions. 'Does it actually work? Will users actually use it? Will e-commerce guys find real value using it?' This is standard for all very new, innovation-driven technology. When you come up with something that's almost out of this world, something that very few people have done, you will always get these kinds of questions."
But ViSenze, as Mr Tan explained, had a clear — and ultimately successful — two-pronged solution to this problem. The company needed to find established, trusted partners to work with; and the right market opportunities to debut their technology. Achieving this involved "talking to the right people," said Mr Tan, and venturing out of Singapore "from day one."
"Finding the right opportunities is extremely important," said Mr Tan. "Singapore may be a good place to start, but if you're trying to solve a big and expensive problem, you need to go out there and aim for the bigger markets."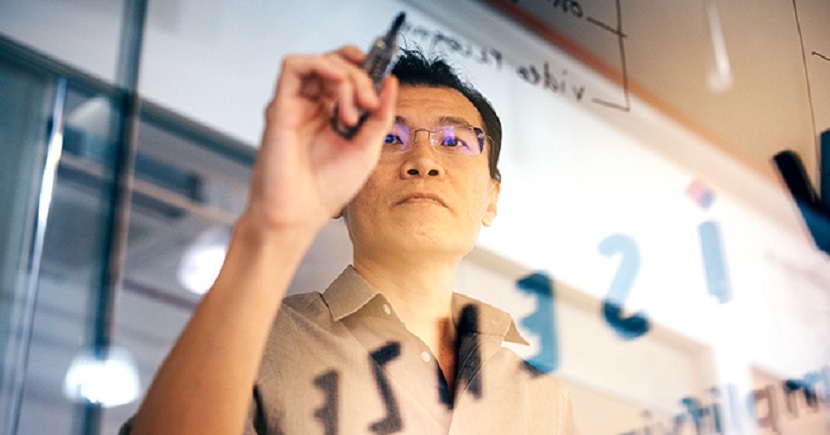 ViSenze was born in 2012, the result of a research collaboration between the National University of Singapore and China's Tsinghua University.
At the time, image search — the use of pictures, instead of text, to search the web — was an obscure, underdeveloped technology.
"This was one of the gaps in the field of search tech," said Mr Tan. "Google has done very well in text search, but who's doing it in visual? Very few parties were looking at image search."
This was a gap that ViSenze sought to bridge, particularly in the ever-growing realm of online shopping.
"At the time, there were no image search solutions out there focused on e-commerce specifically," said Mr Tan. "We felt that there were lot of problems that we could fix." Pointing to a woman's black and white checkered blouse, he elaborated: "Say, for example, that I like this top. Now, how am I going to use key words to describe it? 'Black, white, checkered, sleeveless, crew neck, frilly edges' — but notice how many key words I've already used? Is that standard behavior for an online shopper?"
With ViSenze's technology, a person can take a photograph of the black and white blouse with, for instance, a smartphone, and then upload the picture to an e-retailer's website. Depending on the shop's inventory, the customer may then be able to find a top with a similar print or style.
This search method is far more "direct and efficient," said Mr Tan. "I like to say: If a picture is worth a thousand words, why do you need to use a thousand words to describe the picture? You don't. You let the picture speak for itself."
Today, several e-commerce giants, including Zalora, Rakuten Taiwan and Flipkart, are using ViSenze's technology — which Mr Tan described as "the Shazam of e-commerce," referring to the popular music-identifying app — to help their customers around the world find what they need.
"We didn't bother starting small. Both our pilot partners, Rakuten Taiwan and Clozette, are regional. From the get-go, we wanted to test our technology at a regional scale," said Mr Tan of ViSenze's growth strategy.
ViSenze is now looking farther afield, to the U.K. and North America. ViSenze has since set up shop in the US, and has put employees in both the East and West Coasts to continue its US business development efforts. They have also recently scored a top US shoe retailer as a client there.
ViSenze has also scored a partnership with Myntra, India's leading fashion e-tailer accessed by over 7 million monthly users on its app. Since implementing ViSenze's image search technology on its platform, Myntra has reported higher conversion rates, better product discovery processes, and overall higher product search efficiency.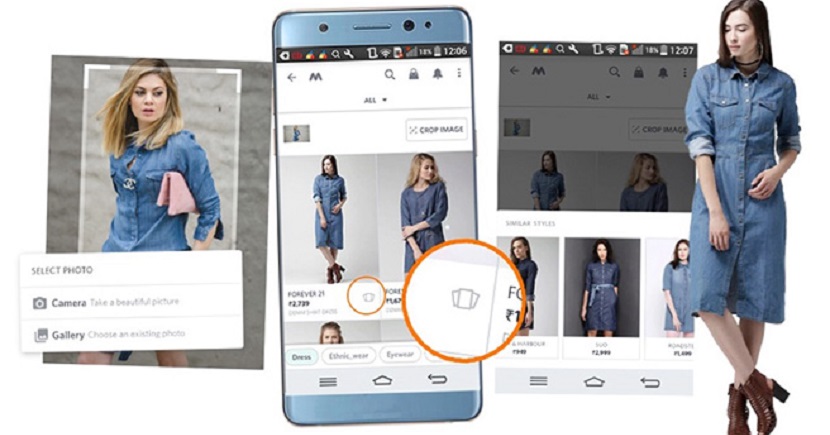 Since 2014, Enterprise Singapore has been critical, he continued, in helping the company extend its reach.
"Enterprise Singapore (formerly IE Singapore¹) has been instrumental in our international growth. I appreciated that they really engaged me at a deep level, understanding what we do in order to help me directly or to put me in touch with parties who can. This approach has helped us execute our go-to-market strategy more effectively, minimising time lost by matching us with key partners and multipliers that have further propelled our growth."
Enterprise Singapore, with its extensive, on-the-ground market knowledge and global network spanning almost 40 cities worldwide, has also helped facilitate significant networking opportunities for ViSenze over the years.
"The more people I speak to through Enterprise Singapore's network, the more people I can get to understand what we do, maximising our touch points," said Mr Tan. "Enterprise Singapore puts me directly and quickly in touch with all the right folk, helping us progress more effectively in areas that we need most help in."
Over the years, ViSenze has continued to evolve and innovate, tweaking their technology to make it not just better but also adaptable to other markets and industries.
"All of our R&D is very market-driven and motivated by solving real world problems," said Mr Tan. For instance, in January 2016, the company rolled out their new Automatic Object Recognition feature — which, as the name suggests, automatically detects and classifies products in images.
Take the black and white checkered blouse. If a customer uploaded a photograph of it, the search function would automatically identify it as a piece of clothing, specifically a top. This is particularly helpful in situations where the inventory of an e-shop includes items from many different categories.
This feature, said Mr Tan, is now being used by clients in newer markets like Japan and Korea.
"One piece of advice I have for other start-ups is this: it's no longer important to be the most original guy; it's just more important to be better than the original," Mr Tan said.
Ready to bring your company overseas? Check out our suite of financial and non-financial programmes to get you there.
Read all stories here.