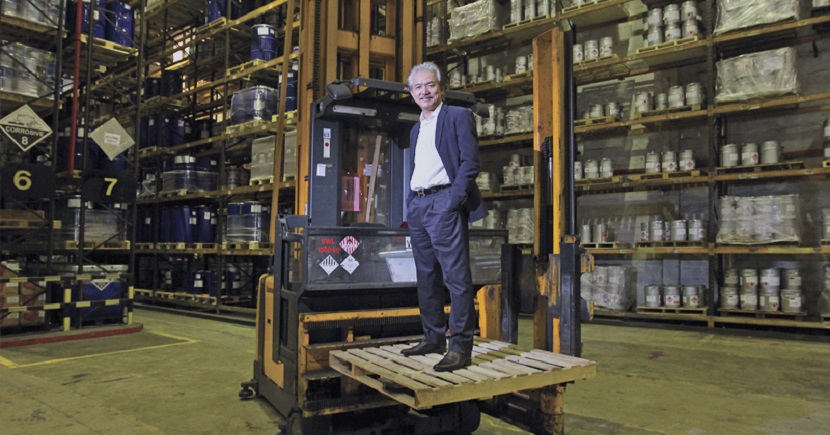 They say that necessity is the mother of innovation. This is certainly the story of YCH.
Before becoming Singapore's largest home-grown supply chain solutions company and a leading regional supply chain management partner to many of the world's leading brands across Asia Pacific, YCH started out as a humble passenger transportation company founded by Mr Yap Chwee Hock in 1955.
Business was rolling along until 1977, where the loss of a key client spiralled the company downward. This was a wake-up call, a signal of the intense competition within the transportation industry at that time. Mr Yap also did not believe in retrenchment as he saw his staff as part of the family, and no one should be left behind.
Mr Yap decided to rope in his eldest son, Dr Robert Yap, YCH's current Executive Chairman, to help turn the situation around. Dr Yap saw opportunities in the cargo transport business due to Singapore's growing presence as a trade hub. The business then grew and evolved to include supply chain and logistics services like warehousing and freight management over the years.
Supply Chain City® - Asia's premier supply chain nerve centre
And just when one corner had been turned, adversity struck again in 2011 when a key portion of YCH's premises in Tuas was earmarked for an MRT extension project. This called for a relocation of the company's operations. Recognising that logistics was a key industry vertical for Singapore, Dr Yap decided to take the opportunity to transform and elevate our national supply chain and logistics industry, instead of simply moving and replicating their facilities at a new location. With the support of Economic Development Board (EDB) and International Enterprise Singapore (now Enterprise Singapore), Supply Chain City® was launched in 2017.
Located in the heart of Jurong Innovation District with a land size of 6.5ha, Supply Chain City is envisioned to be Asia's nexus of supply chain excellence with a key focus in forming the impetus for sector innovation and collaboration, bringing together the best names and minds in the industry within a knowledge ecosystem, dubbed the LEARN™ ecosystem.
The LEARN™ Ecosystem
Fostering the development of symbiotic partnerships within a human-centric environment, the LEARN ecosystem accelerates professional and social interaction among industry leaders to inspire and define new standards for industry excellence.

This ecosystem has already been initiated with YCH Group, Y3 Technologies, Supply Chain and Logistics Academy (SCALA), Supply Chain Asia (SCA) and Supply Chain Angels (SCAngels).
For example, SCAngels is the corporate venture arm of YCH, co-invested by National Research Foundation (NRF) and SGInnovate. SCAngels invests in supply chain start-ups, and in time to come some of these start-ups may develop new solutions that address the pain points of logistics faced by SMEs today.
Another such example will be SCALA, an industry level academy that leverages on Experiential Workplace Learning to help individuals gain industry knowledge to join and contribute in the supply chain and logistics industry. They may grow and develop into future supply chain thought leaders or even be future-ready logisticians who would find innovative ways to reinvent conventional supply chain processes.
Driving Innovation
Supply Chain City is also home to several technological innovations that elevate conventional supply chain and logistics operation processes. Here are some of the examples:
FusionARIS®
FusionARIS is a state-of-the-art patented solution by YCH. It epitomises the harmony of human and robotic supply chain activities orchestrated by YCH's proprietary technologies including its in-house developed warehouse, transport and dock management systems.
Automated Storage and Retrieval System (ASRS)
Standing at 50 metres high and integrated into a five floors of a ramp-up distribution centre, the ASRS is an architectural feat that optimises land use and accommodates an enormous volume within a land area of 111,5000 square feet, which would otherwise require a space at least eight (8) times larger. While a conventional solution would typically require three (3) minutes to retrieve one (1) pallet, the ASRS increases operational efficiency by enabling a total throughput of 450 pallets per hour.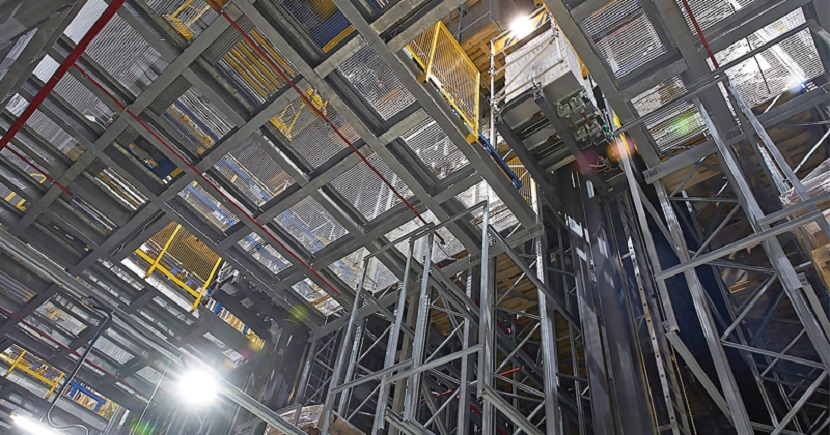 Automated Guided Vehicle (AGV)
The AGV complements the FusionARIS robotic solution by moving goods to and from the ASRS conveyors. The robotic truck performs repetitive, low value-added material handling tasks reliably and independently, freeing up the operations team for higher value-adding work. This driverless vehicle also makes a distribution centre operable with maximum availability.
Innovate to Survive
With Singapore being a global and open market, competition is constantly knocking on our doors. That's why YCH has built a culture of innovation into its DNA. Innovation is no longer just a fancy term for inspiration. It has become a form of survival skill in this hyper-competitive business environment. They innovate to survive.
YCH has come a long way from its early days as a passenger transportation company. Today, it continues to steer into a volatile and unpredictable future, with innovation as its GPS.
Read all stories here.