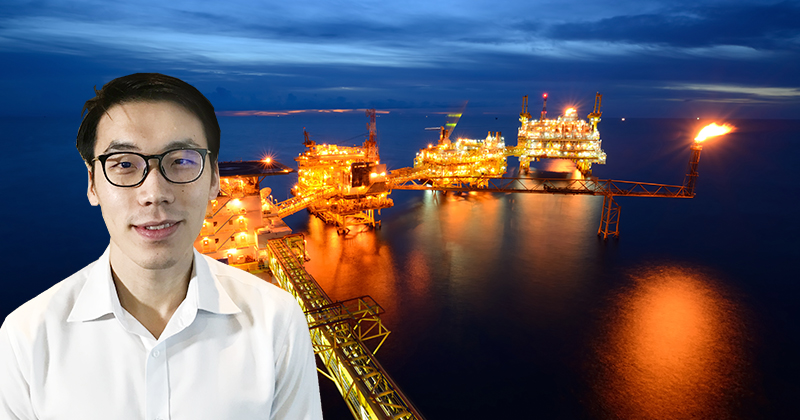 Tan Tu Jin (TJ) "delivers" oil to clients around the world, but does so without leaving Singapore. As a global oil trader specialising in light distillate at BP, TJ's trade knowledge and deep understanding of global oil and gas sees him moving energy across the world; from India to Mexico to Mozambique for use in transportation, heat and even manufacturing of daily necessities like clothes.
A day in the life of a global trader
Due to the demands of his job, TJ speaks to at least 10 people from different countries and nationalities on an average day.
His dealings across disparate cultures means he needs to tweak his conversations to suit different people throughout the day, to ensure his message gets across effectively. It also means learning to deal with many different markets at the same time, being aware that each has different needs and requirements.
Working across different time zones, languages, backgrounds and lacking face-to-face contact has its challenges, says TJ. But being open to different perspectives and communicating clearly and regularly will help overcome cultural differences within a global team.
The job of a trader might seem easy, but in reality, a trader has to ensure the littler parts within the entire complex business system flow seamlessly. This is not a simple and straightforward job, but one that requires a lot of patience and attention to details.
Early development of a global perspective
TJ graduated from the National University of Singapore (NUS) with a Bachelor of Business Administration and was part of the University Scholars Programme.
His tertiary experience exposed him to people from all backgrounds, interests, fields of work and research. This exposure helped him see situations from different perspectives and heightened his awareness of how one's background colours how decisions are made.
Upon graduation, TJ worked in the regional head office of a company in Malaysia, managing business development plans for Indonesia. As a Singaporean sitting in a foreign country and managing business expansion in a third market, TJ had challenges with language and culture.
TJ's exposure to such diversity served him well, however, especially for a job where calculated decisions are required for managing a company's risk, all while being mindful of the complexities of individual countries and customers.
Being part of a team that keeps the world's energy moving and getting it to where people need it gives TJ a sense of fulfilment.
In TJ's opinion, the best traders are those who possess a constant sense of curiosity for how things work, while changing and improving things from there. Key traits needed for a successful trader includes curiosity, adaptability, resilience, passion to learn and team spirit.
Check out the talent development programmes we offer here.