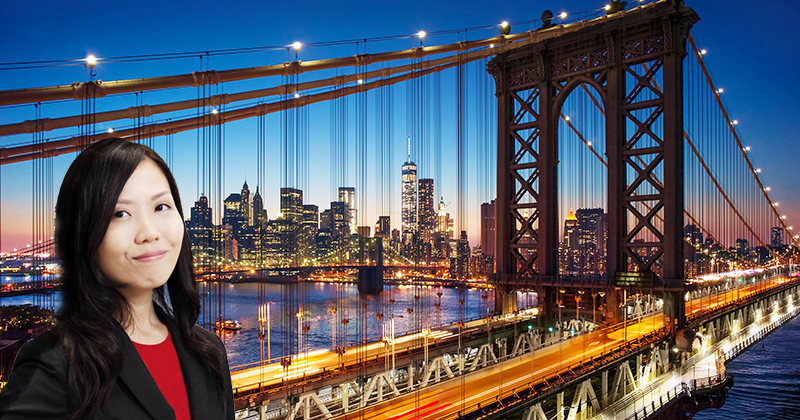 If at first you don't succeed, apply until you do. Numerous rejections didn't stop Jojo Ow. Neither did the greater disappointment of being shortlisted twice, flying to London for interviews and evaluation exercises, only to get rejected. If anything, they spurred this self-confessed risk-taker on.
"Giving up was never an option. I have always accepted that pursuing my goals involves taking risks and there is always a chance of failure. But I chose to look at every failure as an opportunity to learn, rather than a setback," she said. "I prefer to focus on preparing myself for the next opportunity, staying determined and maintaining a positive mindset. This allows me to live life on my own terms, pursue my goals and have no regrets."
Jojo started her hunt for overseas work opportunities during her final year at the Singapore Management University. Her perseverance saw her knocking on doors of firms in London, New York, Chicago, San Francisco and Hong Kong for jobs in capital markets, investment banking and asset management. In 2016, the 27-year-old accountancy graduate landed the role of her dreams as a Treasury Strategy Advisory Analyst for Debt Capital Markets (Financial Institutions) with Mizuho Bank (London).
"It was definitely not easy to get here. But I've always aspired to work overseas. It's rooted in my passion for travel and meeting people from around the world," she said. "I also believe I can realise my full potential only if I stretch myself beyond my limits and step out of my comfort zone to take on new challenges that drive my personal growth and development, especially during the early stages of my career."
And getting the job was just the first hurdle. As she was new to London's banking scene and the industry, the learning curve was steep. She said: "The team was newly formed and had a lean structure, so it was necessary for me to innovate and build new databases, streamline processes, multi-task and stay organised to ensure top quality output, while acquiring as much knowledge as possible in a short time."
She wanted a challenging career with ample opportunities for growth and that's exactly what she got. The international exposure has added tremendously to her knowledge, and working alongside a diverse group of ambitious, high-calibre individuals has given her fresh perspectives.
She said: "Living overseas forces you to adapt to a new way of life. You will encounter cultural differences at work and outside of work, so you need to be flexible, resourceful and determined. It will make you more open-minded and also strengthen your communications skills because even if everyone seems to be speaking the same language, you have to appreciate the nuances of different communication styles. This will improve your standing in the eyes of a future employer."
Jojo's visa allows her remain in London for five years. Her medium-term goals are to deepen her knowledge and improve her skill sets, while continuing to strengthen her professional relationships. She also intends to go back to school at some point to add a Masters degree to her résumé, which already includes the Chartered Financial Analyst (CFA).
"Success to me is achieving my goals, no matter how big or small they are, or how long the journey may be," she said. "And it's not just my career aspirations, but also my personal goals of exploring the world and living life to the fullest."
To that end, she has visited 15 cities (and counting) across Europe in 2017. Skiing and foreign language lessons are on the cards too.
Her advice to anyone thinking of venturing abroad is to jump right in, no matter how daunting it may seem. She said: "Decide what kind of life and career you want, and make the best decision you can with the information you have. Trust your gut, enjoy the journey and remember that every work experience enhances your competitive advantage and career."
Check out the talent development programmes we offer here.