Jordan
With a robust workforce, as well as strong fintech and transportation infrastructure, Jordan is an attractive business destination for Singapore companies looking to invest in the Middle East and North Africa region.
US$4,103.3
GDP per capita (2021)
The World Bank
S$178.4b
Total bilateral trade in goods (2021)
UN Comtrade Database
56th
Global Competitiveness Index (2022)
Institute for Management Development
Information & communications technology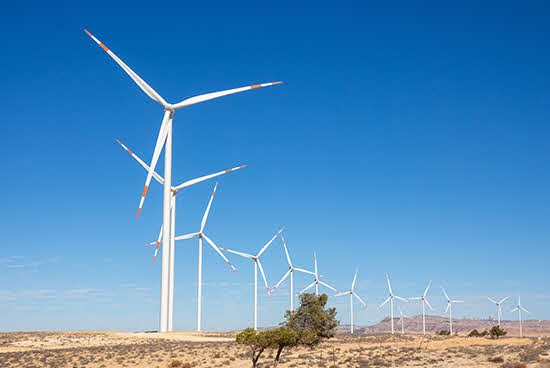 Jordan has limited natural resources, and imports more than 90% of its energy needs. The country has plans to generate 50% of electricity from renewables by the year 2030.
With an average of over 300 days of sunshine per year, solar power has quickly become the focus for Jordan's renewable energy investments. As demand runs high in Jordan for energy management solutions, Singapore businesses can contribute in the areas of energy efficiency, energy storage, as well as solar panel maintenance. Water is also scarce in Jordan, due to the country's increasing population and low output from its water-intensive agriculture sector. If your company has related expertise in sustainable water management, you can consider exporting and contributing your solutions to Jordan.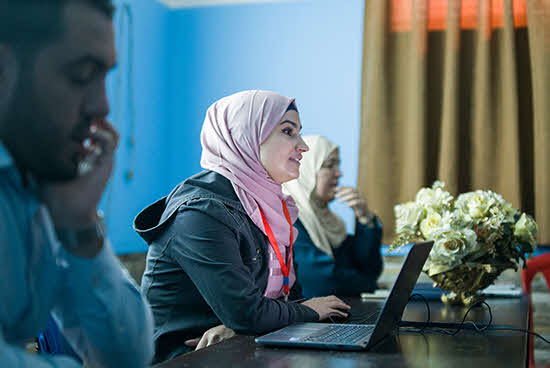 The growth of fintech in Jordan is attributed to its large consumer base that is young and tech-savvy, its high internet penetration rate, and a robust startup business environment.
Jordan has a largely unbanked population where only 24% of people have bank accounts. Your business can offer fintech solutions to Jordanian consumers. Banks pursue innovative technologies such as artificial intelligence, application programming interface, blockchain and distributed ledger technologies, machine learning, and robotics, to serve the needs of the population.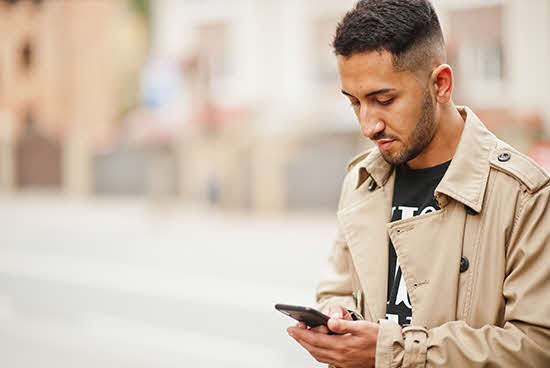 The information & communications technology (ICT) sector is an economic cornerstone of Jordan, supporting about 12% of the country's GDP. To boost this industry, the Jordanian government invests in top-tier infrastructure that supports various industries.
The Jordanian National Broadband, an ongoing project to build an open broadband network, will provide high-speed Internet and increased connectivity to public services all around the country.
The government also encourages public-private collaborations in digitalisation to boost productivity in key sectors such as education, energy, finance, health, and security.
As a result of these efforts, many large tech companies have been drawn to participate in Jordan's fast-growing ICT market. Consider venturing into Jordan's market to grow your digital services or technology business.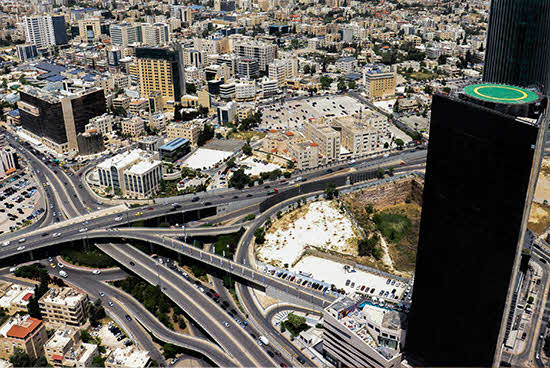 Following the launch of Jordan Vision 2025, the government of Jordan aims to guide the country's policies using this integrated economic and social ten-year framework.
A key focus of the framework is to make it easier for private businesses to invest in various sectors including infrastructure projects that boost economic growth, increase overall business competition and deliver better public services. Singapore companies can look at partnering local conglomerates to value-add in areas such as mechanical and electrical consultancy, equipment supply, operations and maintenance, and project management.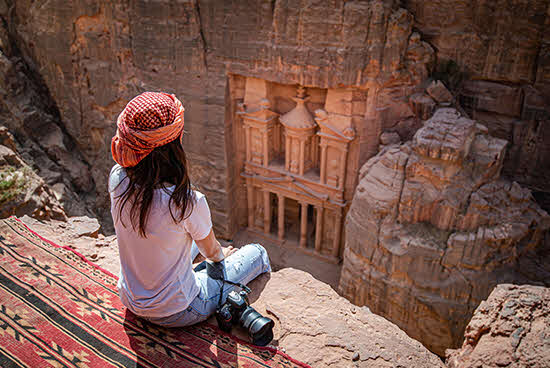 Jordan's major cities are seeing more tourists who are keen to explore cultural and historical sites such as Petra, the Jordan River, and Wadi Rum.
With more tourists visiting Jordan, the hospitality sector remains a bright spot for businesses. Tourist hotspots like Petra and Jerash signal opportunities for your hospitality business, as demand for accommodation grows.
Learn about Jordan's business hub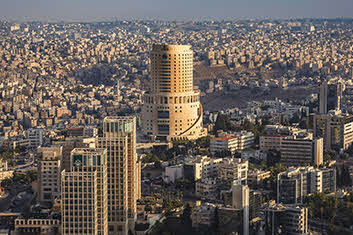 Amman
Jordan's most populous city with over 4 million people is headquarters to Arab Bank, one of the largest financial institutions in the Middle East. Amman also has a booming startup ecosystem and a digitally active population. If you own a fintech startup, Anman could be a well-connected area for you to access the right resources, and a strong user base.
Ways for you to start in Jordan
Learn about doing business in Jordan and tap our range of programmes to set your business up for success.

Get in touch with partners, government agencies, and Singapore associations to help you enter Jordan.