Germany
Germany is the EU's export and economic powerhouse. It leads in manufacturing and automotive, healthcare and medtech, and finance and technology, and offers new opportunities in future mobility, the green economy, digital transformation and ecommerce.
US$51,203.6
GDP per capita (2021)
The World Bank
S$23.36b
Total bilateral trade in goods (2021)
UN Comtrade Database
15th
Global Competitiveness Index (2022)
Institute for Management Development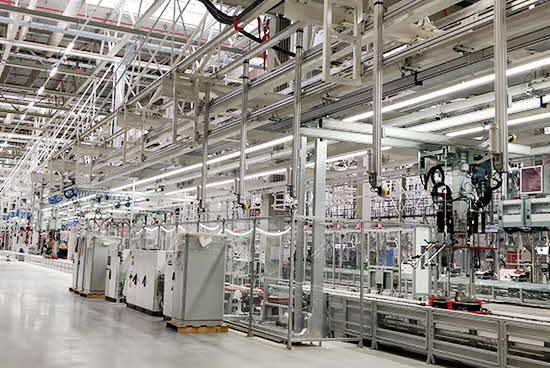 Germany has one of the most competitive and innovative manufacturing industry sectors. The sector accounts for 10% of the European economy, 23% of the German economy, and 7.7 million jobs.
The German government recognises that the digitalisation of manufacturing, also known as advanced manufacturing or Industry 4.0, is vital to maintain its lead in the manufacturing space. The aim of the government's "Industrie 4.0" initiative is to increase manufacturing productivity levels by up to 50% while halving the resources required.
Seize opportunities within the wide range of German industries including automotive, chemicals, electrical equipment and machinery. Partner with key German industry clusters and research institutes such as Fraunhofer for intellectual property transfer and the co-development of production solutions, and co-create technology solutions in advanced manufacturing with German corporations.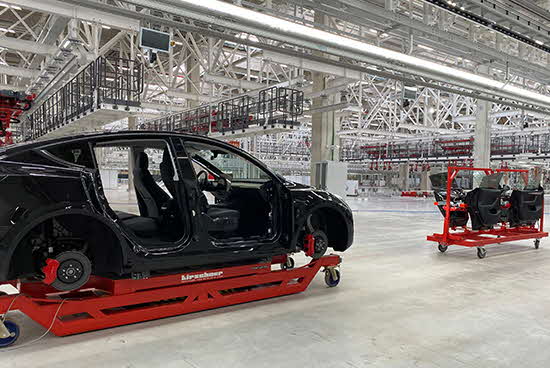 Germany is an automotive powerhouse, housing over 30 major players in the auto industry such as BMW, Continental and Bosch, Daimler and Volkswagen.
German automotives make up a core component of Germany's industrial landscape. Their stringent regulations on carbon emissions and autonomous vehicle technology put them at the forefront of adapting to a sustainable future. Discover your global market potential for innovations in connectivity, autonomy, shared mobility & services, electrification and sustainability.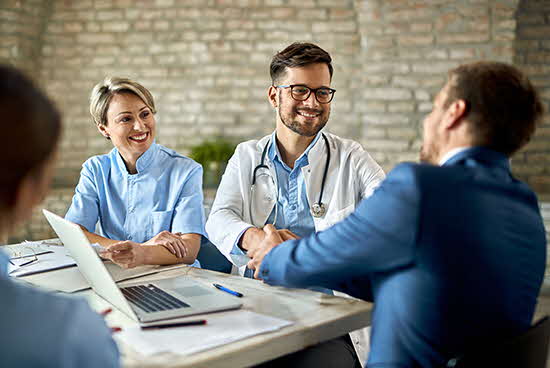 Germany is one of the world's leading suppliers of advanced technologies in healthcare, renowned for its prowess in producing high-quality medical devices for global exports, and ranking third among other major export countries like the US and China.
The country has the largest healthcare market in all of Europe, with 82.2 million inhabitants, nearly 2,000 hospitals, almost 400,000 practicing physicians and 20 million patients needing healthcare services annually. Since 2020, the German government's push for healthcare digitalisation has led to the implementation of new legislation that makes it easier for medtech owners to introduce healthcare app solutions. This is the perfect opportunity for those looking to start a business in Germany or build one from scratch, especially with the annual MEDICA exhibition in November in Düsseldorf, which continues to see Singapore's active participation.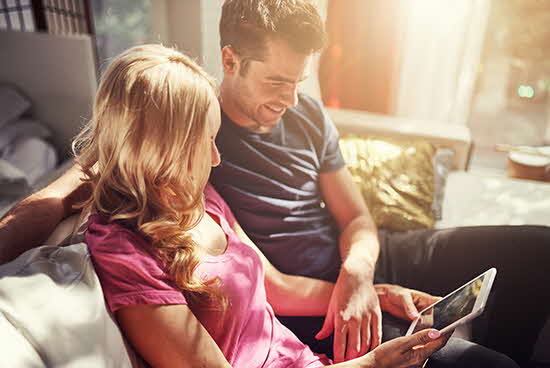 Germany is a top e-commerce market in the European Union, with a population of 82 million and a high internet penetration rate. In 2021, e-commerce accounted for more than a quarter (27.2 percent) of total chain retail sales.
Tap Germany's growing e-commerce market to expand your customer base, and access the EU region through Germany.
Its central location in mainland Europe and fast transportation routes ensure expedited shipping to customers.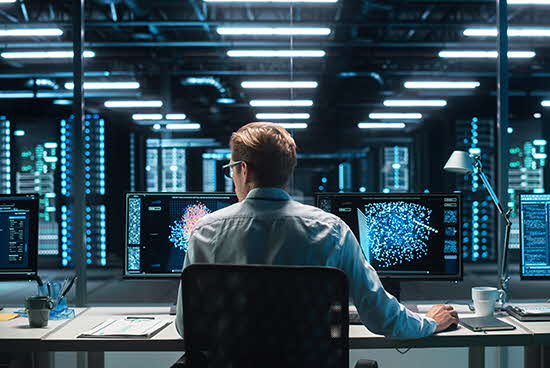 The German financial and insurance industry has a size of €8.4 trillion (S$12.9 trillion) in assets and is one of the biggest financial industries in Europe.
The industry is undergoing major changes through the introduction of new technologies like Blockchain and Artificial Intelligence (AI), and new fintech companies entering the market.
Traditional banks and companies are turning to newer ways of innovating through partnerships or investing in their own startup ventures.
If you are a fintech company or startup looking for partners within Europe, explore opportunities through our Global Innovation Alliance (GIA) platform.
Explore opportunities through the GIA: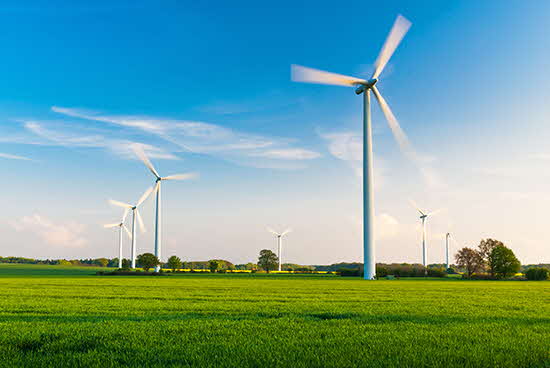 Amidst growing calls for carbon neutrality, Germany aims to develop new areas of green technology leadership and is making a push for renewable energy. Most recently, Singapore and Germany have also signed the Framework for Sustainability and Innovation, to deepen economic collaborations in green technologies. There are exciting opportunities for Singapore companies to offer compelling solutions, co-innovate with Germany companies, tech-source, work with German tech partners in third markets or establish new supplier partnerships with Germany companies.
Germany produces and attracts startups, especially in key cities like Berlin and Munich. The German capital Berlin is a leading European startup hub. It has produced 14 unicorns, and accounts for 60% of the total capital invested in Germany. Munich also presents interesting opportunities, producing notable startups in transportation, data and healthcare. The German government is taking additional steps to strengthen German startups, having announced in 2021 a €10 billion ($12 billion) fund to support startups in their growth phase. There are also multiple startup support organisations within the ecosystem, such as Berlin Partner and the WomenTech Network.
Learn about Germany's business hubs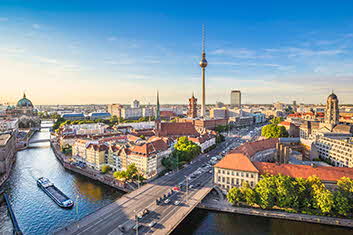 Berlin
Berlin attracts many tourists every year with its cultural vibrancy and rich history. Home to startups like Zalando, Babbel and SoundCloud, it is one of the three key startup hubs in Europe, following London and Paris.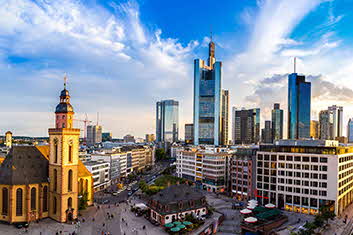 Frankfurt
Frankfurt is a major financial hub, highly connected with good transportation infrastructure. Home to the German Internet Exchange, the city has also developed into one of the leading data connectivity hubs worldwide and hosts more than 100 data centres.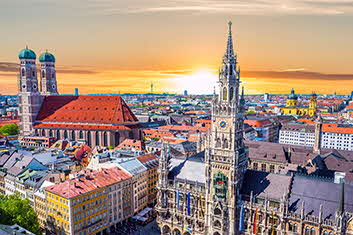 Munich
Home to BMW, Siemens, and the world's leading chip maker, Infineon, Munich is the economic centre in the South of Germany. Munich boasts strong technology-based and software engineering industries and is an innovation-friendly city with a highly skilled workforce.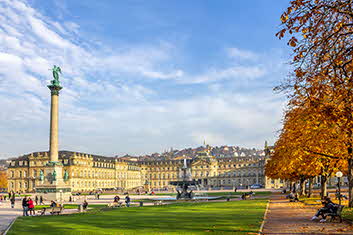 Stuttgart
The economic centre of Germany's South West, Stuttgart is known for brands such as Mercedes Benz, Porsche, and Bosch. An important financial centre in Germany, Stuttgart hosts the second most important stock exchange in the country and the largest federal bank.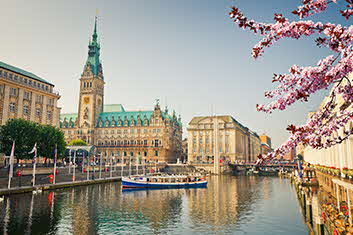 Hamburg
A major European port, Hamburg is a base for many shipping and logistics companies for trading activities. As a centre for the media and creative industry, major publishing houses and broadcasting stations are located here, drawing a large pool of creative professionals to the Northern metropole.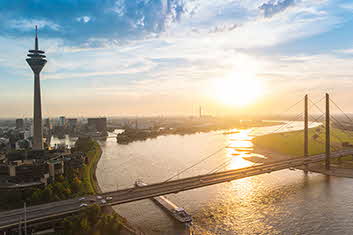 Düsseldorf
A hub for the fashion and beauty retail industry, Düsseldorf is home to brands such as TK Maxx, L'Oreal, and Esprit. Düsseldorf has built a strong cluster for telecommunications with major players such as Vodafone, Telefonica, Huawei and Ericsson.
Ways for you to start in Germany
Learn about doing business in Germany and tap our range of programmes to set your business up for success.

Get in touch with partners, government agencies, and Singapore associations to help you enter Germany.