Brazil
Driven by agriculture, digital services and e-commerce, Brazil's economy offers Singapore firms many opportunities to thrive.
US$7,507.2
GDP per capita (2021)
The World Bank
S$7.64b
Total bilateral trade in goods (2021)
UN Comtrade Database
59th
Global Competitiveness Index (2022)
Institute for Management Development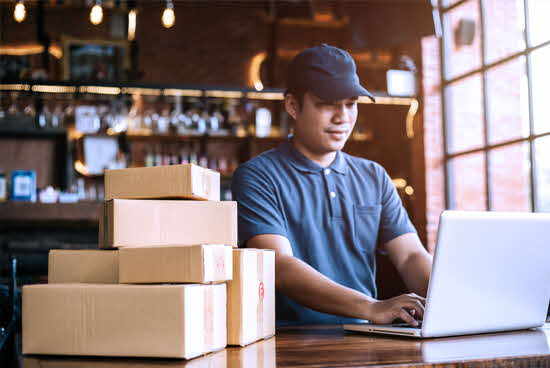 E-commerce serves a massive, growing population of over 600 million in the region, with Brazilian citizens being the most tech-savvy and making Brazil the leading regional innovation and e-commerce hub.
With Brazil's digital economy taking off, there are many avenues for Singapore firms to enter this market and provide digital solutions for its locals. As a business, you have first-mover advantages to capture opportunities and meet consumer demands for digital solutions in Brazil's e-commerce, fintech and healthcare sectors.
Learn what Enterprise Singapore's Regional Director in São Paulo thinks about opportunities in Brazil's tech space, and glean some advice on market entry.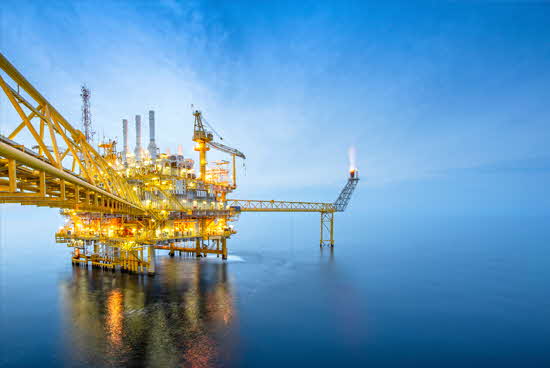 Brazil's vast offshore and deepwater reserves have led to an increase in oil production, prompting the government to relax its regulations for the oil industry.
Since 2017, regulations have been relaxed to encourage research and development, boost foreign investment, and lower business costs.
With the planned drilling of over 90 Petrobras-funded exploratory wells over the next five years, Brazil offers Singapore businesses in the oil and gas sector many avenues to enter the market.
If you are in the marine and offshore engineering industry, look out for opportunities in rig-building, ship conversion, module fabrication, supply of offshore service vessels and subsea engineering.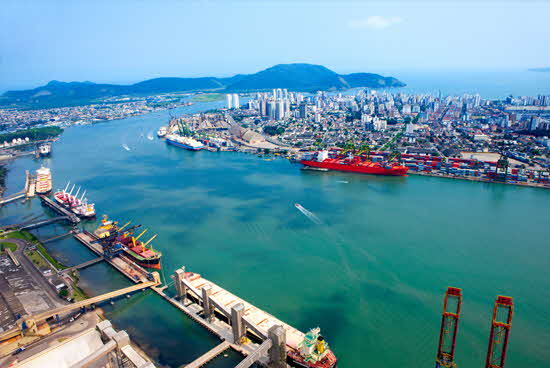 Brazil's Programme for Partnerships and Investment (PPI) bridges the country's gaps in infrastructure, improves access to utilities, and creates new jobs. It also includes plans to privatise sanitation and power assets.
Since 2019, Brazil has made plans to launch dredging and land infrastructure.
Airport
A bidding announcement in 2018 was issued for a 30-year concession of 12 airports in the Northeast, Southeast and Mid-Western regions.
Port
Brazil's ports need investments to increase its capacity to meet growing demand, reflected in an announcement to the national congress in 2019, with the intention to expand seaport infrastructure capacity by 11.25 million tons/year. You can explore taking part in expansion projects for existing ports or investing in new ports in the country.
Bus and rapid transit systems
Cities such as São Paulo, Rio de Janeiro and Salvador are looking at expanding their bus and rapid transit systems, with plans to construct and maintain road infrastructure comprising around 5,000km worth of highways. If your company has expertise and experience in developing large-scale electronics, urban transit and security systems, you can explore opportunities in this sector.
Water
You can consider investing in projects such as build-own-operate and build-operate-transfer, or by providing consulting services, equipment or water technology solutions.
E-government
Firms with expertise in e-government project consulting and feasibility studies will find demand from the Brazilian authorities at the federal, state and municipal levels. The local government is looking at e-services to facilitate infrastructure development and trade.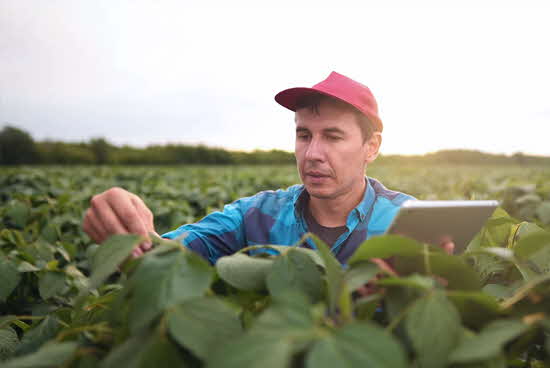 Agribusiness is one of Brazil's largest economic sectors, with exports reaching $125 billion in 2021.
Brazil is the world's largest exporter of beef, coffee, frozen concentrate orange juice, poultry, soybean, sugar and tobacco. It is also a major producer of corn, pork and cotton. Consider investment opportunities to meet demand for technological innovation that can sustainably increase agriculture productivity without damaging Brazil's natural environment. Increasingly-discerning consumers are also more conscious about food nutrition and sustainable food sources. Discover how your business can play a role in Brazil's sustainable agribusiness by providing low-carbon production technologies.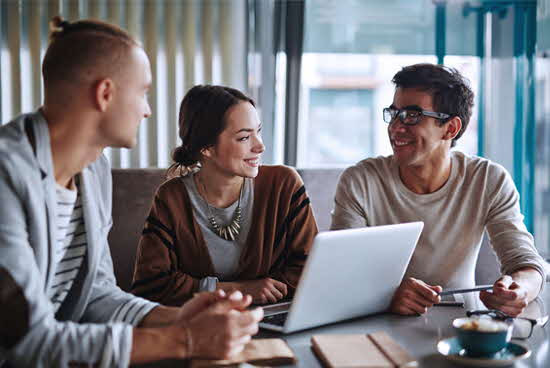 Brazil's burgeoning digital economy and heavy investment into technology and start-ups make it an attractive destination.
Enterprise Singapore has partnered with ApexBrasil in the latest edition of ScaleUp inBrazil, a market access programme that will introduce chosen technology startups from Singapore into the Brazilian market. The Brazilian Trade and Investment Promotion Agency, ApexBrasil, aims to promote Brazilian products and services abroad and attracts foreign investments to strategic sectors of the Brazilian economy.
Learn about Brazil's business hubs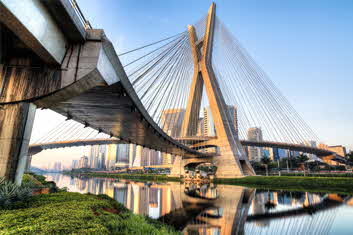 São Paulo
São Paulo is the headquarters location for Brasil Bolsa Balcao S.A., the country's official stock and bond exchange. It is the core of the Brazilian economy, and has the largest GDP in Latin America.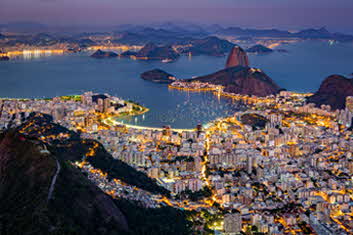 Rio de Janeiro
With a population of over 6 million, Rio de Janeiro houses many oil and mining headquarters, and one of Latin America's largest telecommunications and media conglomerates. It also serves as a central development hub with renowned universities and research institutes.
Ways for you to start in Brazil
Learn about doing business in Brazil and tap our range of programmes to set your business up for success.

Get in touch with partners, government agencies, and Singapore associations to help you enter Brazil.