Philippines
Philippines is one of the most dynamic economies in the region, with robust and sustained growth and opportunities in consumer, digital, energy, infrastructure, and water sectors as the government deepens its push for foreign investments.
US$3,460.5
GDP per capita (2021)
The World Bank
S$23.2b
Total bilateral trade in goods (2021)
UN Comtrade Database
48th
Global Competitiveness Index (2022)
Institute for Management Development
Smart cities & urban solutions

Innovation & digitalisation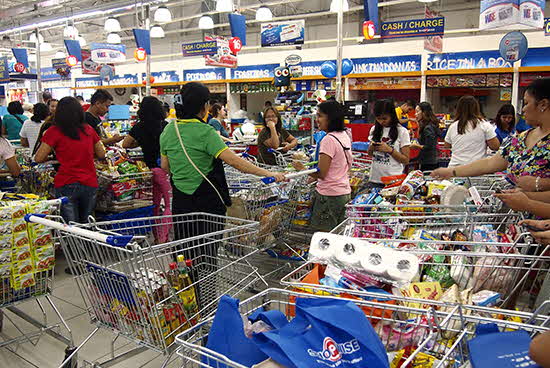 With a population size of more than 113 million, Philippines is now the second largest consumer market in Southeast Asia, and will continue to grow to 127 million by 2030.
With the deeply entrenched mall culture in Philippines, malls continue to be an important place for social gatherings post-pandemic. If you are a food or retail business planning to take your business to Philippines, consider setting foot in these developments and exploring new growth destinations outside of Metro Manila.
Reach the increasingly digitalised Filipino population through establishing an online presence via marketplaces or webstores.
From a regulatory perspective, take note that the minimum paid-up capital requirement for foreign companies to set up a consumer business stands at PHP25 million (approximately US$500,000). This was recently lowered in January 2022, as part of the country's push to liberalise and attract greater foreign investment in the retail sector.
Partner with EnterpriseSG to facilitate your search for local partners, including distributors, mall partners, large retailers and multi-brand retail operators, based on your needs and business model.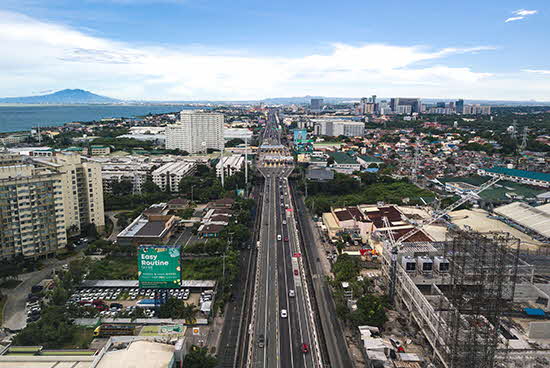 Infrastructure development is a key pillar and priority in Philippines with a focus on public-private partnerships (PPP) to boost economic recovery for the country post-pandemic.
Under the "Build, Build, Build" infrastructure programme, 5-6% of national GDP will be committed on infrastructure spending each year. Investments in infrastructure such as bridges, energy, rail, road, and water are expected to continue beyond 2022. In addition to these areas, the pandemic has unveiled the need for the development of infrastructure to enhance internet & digital connectivity and enable adoption of digital solutions. Companies looking to access construction and infrastructure projects will also benefit from a recent change in the Contractors License Law, which allows 100% foreign owned construction companies to obtain a Regular License. The Regular License allows contractors to engage in construction contracting within the field and scope of the license, for local infrastructure projects for as long as the license validity is maintained through annual renewals. Partner with EnterpriseSG and get connected to local companies to provide your technical expertise and solutions relevant to these projects.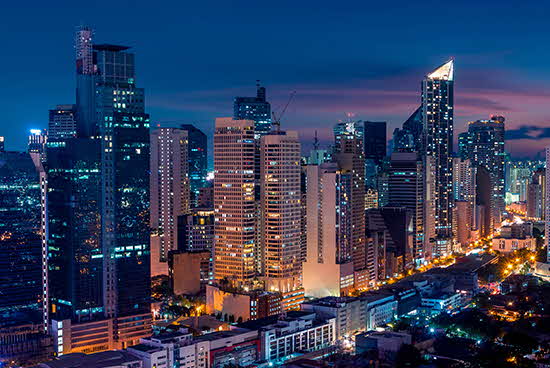 Today, half of Philippines' population live in urban centres. Of this, almost 25% live in the capital, Metro Manila, which is one of the most crowded cities in the world. As urbanisation and the needs of the growing population place pressure on the physical limits of the city, the public and private sector are increasingly turning to technology and optimised services to solve urban problems and enhance liveability and citizen well-being.
Smart Cities
As private sector players are increasingly adopting smart city solutions in their new and existing properties in Metro Manila, the Philippine government has also stepped up the development of New Clark City, owned and managed by the Bases Conversion and Development Authority (BCDA), a Philippine government agency. The city is envisioned to be the Philippines' first smart, green and disaster-resilient city, accommodating up to 1.2 million people while providing a space for businesses and industries to grow.
To help Singapore companies access opportunities in New Clark City, EnterpriseSG has established a partnership with BCDA. Together, we will cultivate opportunities for Singapore companies in the development of New Clark City, which include opportunities in the priority areas of affordable housing, estate management, green data centres, lifestyle and consumer, smart cities, solid waste management, sustainability, transportation, and waste to energy.
Water
One of the key priorities of the government is to ensure the access to stable sources of clean water and treatment of wastewater. While water management has improved with better enforcement of environmental laws and growth of water supply systems, Philippines still faces risk of water shortage within the next ten years. Against this backdrop, there are significant opportunities for Singapore companies with expertise in holistic and fully integrated water management across the entire value chain, from desalination and reverse-osmosis to municipal and industrial water treatment.
EnterpriseSG has established a partnership with Manila Water, the service provider for the eastern side of Metro Manila. EnterpriseSG and Manila Water will collaborate to develop opportunities for Singapore companies to test bed water technologies in the concession areas of Manila Water across the East Zone and outside Metro Manila.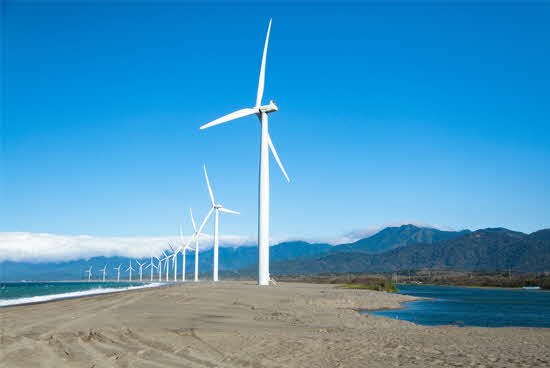 Today, Philippines derives 57% of its energy from coal sources, 19.2% from natural gas, and 21.2% from renewable sources such as biomass sources, geothermal, hydropower, solar, and wind.

The country aims to attain renewable energy capacity of at least 35% by 2030. It also pledges to reduce emissions of greenhouse gases by 75% for the period from 2020 to 2030. Corporates are also taking the lead to actively pursue sustainability goals as part of their strategies, including efforts to shift to renewable energy sources and adoption of other green solutions.
To ensure affordable and reliable energy to meet the growing power demand, the energy infrastructure market in Philippines is opening doors to foreign investment and accelerating the push for renewable energy. Foreign companies are now able to fully own and operate biomass power plants in Philippines, as well as large-scale geothermal exploration, development, and utilisation projects.
EnterpriseSG can help your company to expand to Philippines by connecting you with the right partners and upcoming projects in the market.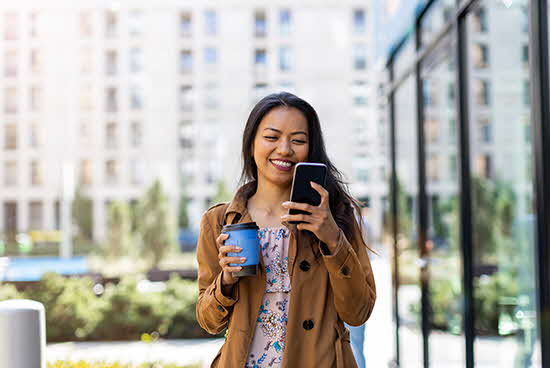 Philippines is a fast growing startup and innovation ecosystem, and growing interest from Filipino corporates to tap on innovation for business transformation continues to spur growth and keep the momentum going.
As the 13th most populous country in the world, with high rates of mobile subscription and smartphone penetration, the pandemic has galvanised the adoption of digital services by consumers in the Philippines. In turn, this served as a catalyst to compel more businesses to innovate and adopt new technologies in partnerships with startups. This approach has rapidly gained traction, and several conglomerates have also recently formalised horizontal functions across its groups to support innovation and digital transformation initiatives, such as venture arms and accelerators.
As a key startup hub in Asia, EnterpriseSG drives platforms such as open innovation challenges to match and pilot solutions from Singapore startups and firms to meet pressing business needs of in-market corporate partners.
The Global Innovation Alliance Manila provides market acceleration programmes targeted to help companies like yours enter the market through a structured programme and opportunities to pitch and connect with local demand drivers.
Learn about the Philippines' business hubs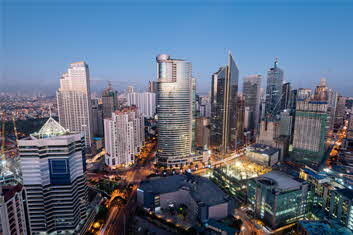 Manila
As the capital of Philippines, Manila serves as the country's key economic, administrative, and social centre. It is also the hub for several industries such as chemicals, textiles, electronic goods, food & beverage, and tobacco products.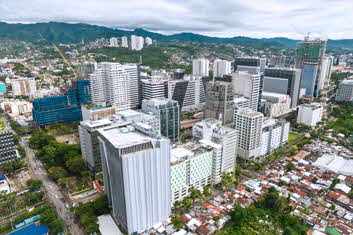 Cebu
Cebu has a growing economy with industry investments and an expanding service sector. It is seeing a surge in tourism that has contributed to growth in the construction sector for hospitality, malls and real estate.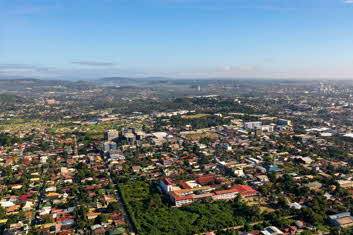 Davao City
Davao City has established overland, air and shipping trade routes over the years. Major industries that can be found in the Davao region include agriculture, business process outsourcing sectors, cement & steel manufacturing, food & beverage, ICT, and mining & quarrying.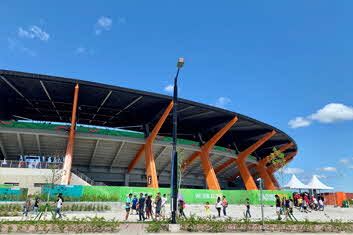 New Clark City
Located over 120 km north of Manila, New Clark City is a planned community in Central Luzon, aimed at decongesting Philippines' densely-populated capital. It is positioned to be a new, green and smart disaster-resilient metropolis. NCC is estimated to have 1.12 million residents and 600,000 workers at full development by 2065.
Ways for you to start in Philippines
Learn about doing business in the Philippines and tap our range of programmes to set your business up for success.

Get in touch with partners, government agencies, and Singapore associations to help you enter the Philippines.