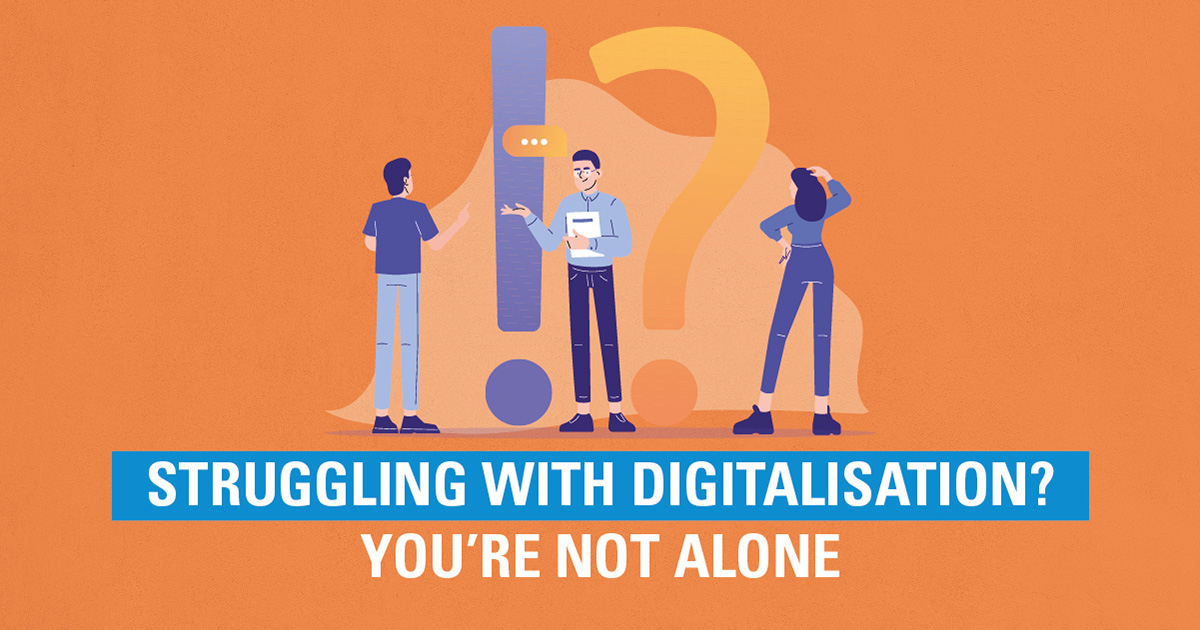 Imagine this: your company invested in a digital solution, say, an office productivity tool. It seems like a good idea, but it isn't finding much use among your employees.
If this scenario feels familiar, you are not alone. Many small and medium-sized enterprises (SMEs) in Singapore are increasingly aware of the need to go digital and are adopting digital solutions. Yet, not as many have seen their efforts pay off.
A survey by Microsoft Singapore and the Association of Small & Medium Enterprises (ASME) last year found that nearly all companies surveyed have adopted at least the most basic level of digital technologies such as office productivity tools and web-based email. However, only two in five companies perceived their digital implementation to be successful.
Why? Local businesses making headway on their digitalisation journeys offer three lessons.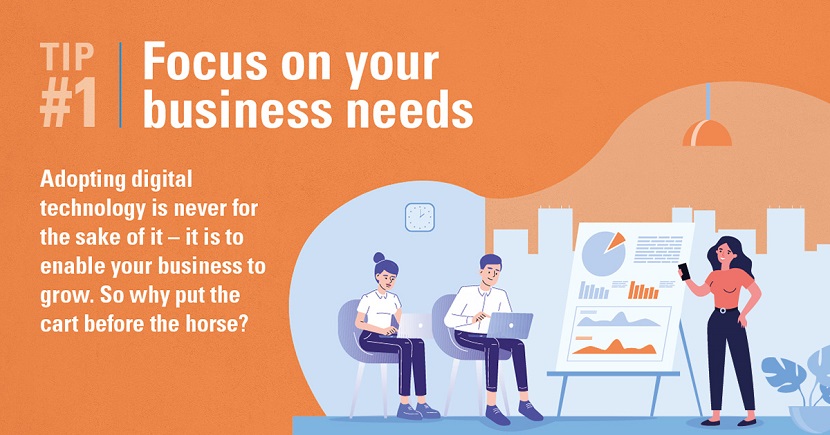 It's easy to be overwhelmed by the array of digital solutions available in the market and start out with a specific tool in mind. But remember, digitalisation is not for digitalisation's sake – it is a means to grow your business.
Focusing first on your business priorities will therefore help you decide which solutions are truly needed, and perhaps even uncover gaps that were overlooked. Take it from Chrisna Jenio, the master franchisee of pretzel brand Auntie Anne's.
The home-grown company had been struggling with office administration, and saw the Circuit Breaker period last year as an opportunity to digitalise. However, working with a consultant from the SME Digital Tech Hub soon helped Chrisna Jenio to see that its business needs went beyond digitalising manual tasks. For instance, it needed a better workflow overall as a way to capture sales trends.
After defining its priorities and drawing up a digitalisation roadmap, Chrisna Jenio then decided on the tools it would adopt as it overhauled its point-of-sale, accounting, payroll and e-commerce systems. The solutions have not only reduced the time spent on manual tasks, but also captured data which the company now uses to analyse business performance and forecast growth.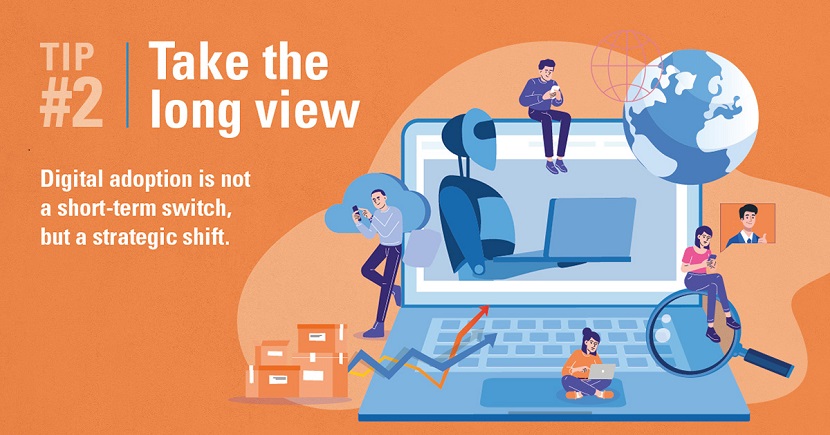 Digitalisation is a strategic shift – which can also take time to bear fruit. Onn Wah Precision Engineering knew this. As the company steered into digital manufacturing, it conducted extensive research and carefully outlined an implementation plan spread over two to three years.
Its subsidiary Onn Wah Tech, for instance, has been investing in Industry 4.0 solutions to increase shopfloor visibility, productivity and automate production planning since 2017, with the help of Enterprise Singapore (ESG).
And the strategic move has paid off – when many potential customers were trying to address supply chain disruptions by diversifying their orders to the region amid COVID-19, Onn Wah Tech was able to quickly adjust production planning and capture the new demand.
Onn Wah Tech continues to transform digitally, with the next phase of its journey to employ external analytics software to generate critical information from the data it collects.
So, take the long view on how digitalisation could support your business' growth, then consider the solutions that would help the business at different growth stages.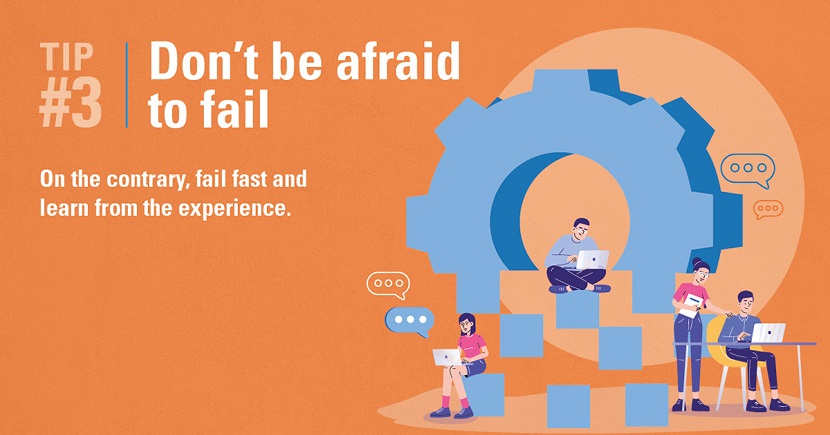 Don't let failure or the fear of failing to implement a digital tool hold you back. In fact, it may be better to fail fast, learn from the experience, and eventually gain confidence.
At hair and beauty products distributor Synergetic Beauty System, employees rose to the challenge of digitalising during the Circuit Breaker period even though all of them – except one – were in their 50s and 60s.
It was not an easy experience for them to onboard e-commerce platforms and digitalise back-end processes to facilitate online sales, but through trial and error, they gained confidence.
Similarly, Singapore Coach Services gained the confidence to digitalise after succeeding in getting its less tech-savvy employees to adapt to using video conferencing platforms for staff meetings during COVID-19.
Singapore Coach Services has gone on to adopt a fleet management system that will help the firm raise service quality and tender for more contracts, with support from the Productivity Solutions Grant. Mr Tan Meng Wah, the company's manager, has this piece of advice for fellow SMEs: "Whatever that's easy or easily available, just give it a try."
Help is at hand
Still unsure of how to start? Try our SME Centres, where experienced business advisors will work with you to understand your company's needs and facilitate technology adoption.