Vegan. Gluten-free. Organic. No additives.
Take a trip to the supermarket and you will notice these food labels on an increasing number of products. They are signs of a food revolution sizzling in North America and Western Europe. Consumers are changing the way they think about food, with a growing appetite for food products carrying health or environmental benefits. Want a slice of these markets? The formula is to win the hearts of the growing pool of conscious consumers.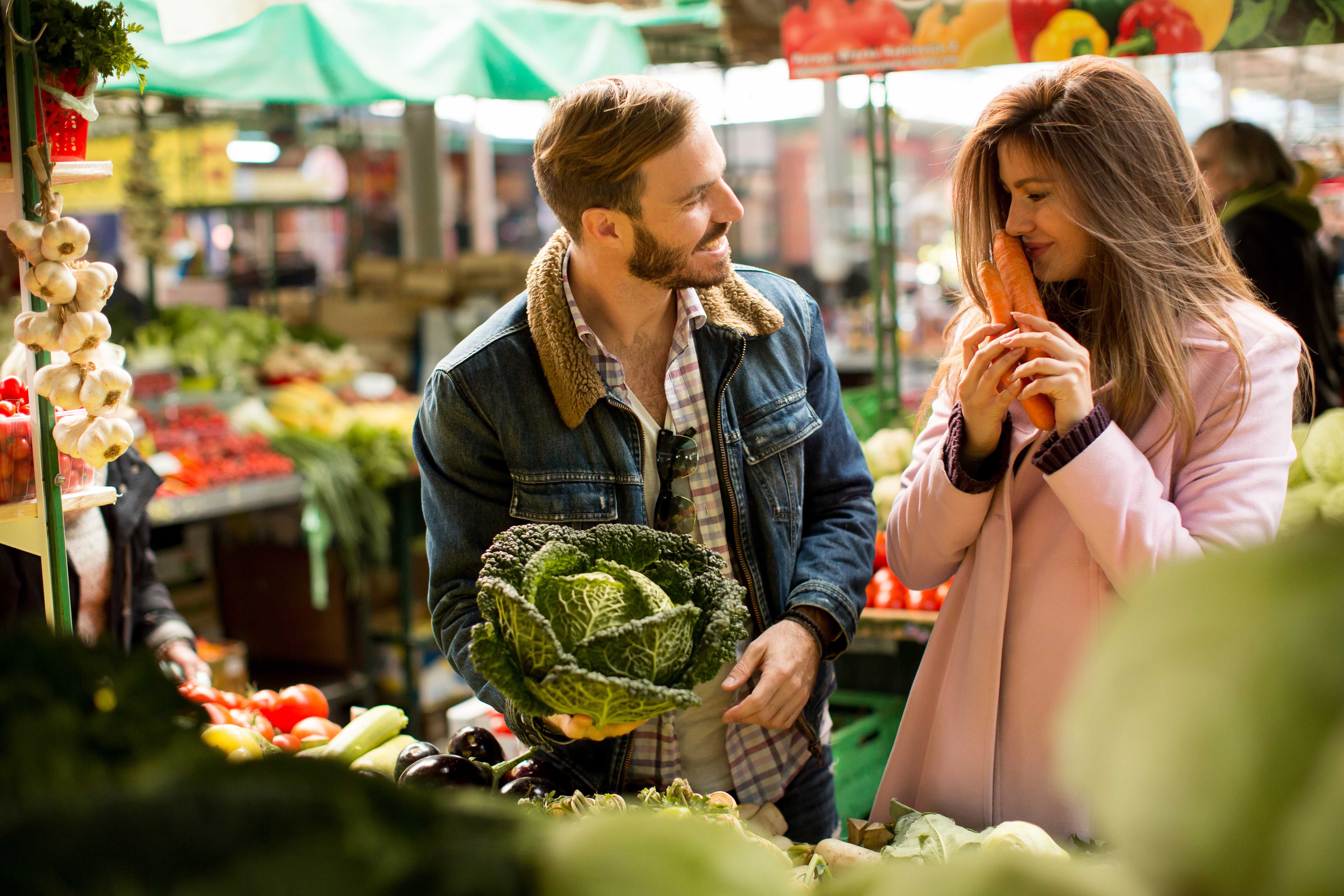 The conscious consumer will drive the future of food
The conscious consumer is one who is mindful of what and how food ends up on their plates. At a webinar on"How will the conscious consumer drive the future of food" organised by Enterprise Singapore and IPI Singapore, panellists shared their take on how this younger and more engaged group of consumers are shaping food trends.
The North America clean label ingredients market is projected to reach US$13 billion (S$17.6 billion) by 2025, at a compound annual growth rate of 6.4%1. Even with premium pricing, sustainably sourced products are gaining market share seven times faster than their conventional counterparts2. In Europe, the German market for organic food doubled to €12 billion (S$19.2 billion) in the last decade3. The United Kingdom (UK) is Europe's largest market for plant-based foods, with almost a quarter of all new UK food product launches in 2019 labelled as vegan4.
The shift towards eating clean and sustainably started prior to COVID-19 and accelerated during the pandemic. Amid heightened awareness of health benefits and broader concerns such as environmental impact, conscious consumers are sniffing out food brands that are authentic, trustworthy and committed to doing good. Their approach to spending on food can be presented as a pyramid of needs:
Safety - Hygienic, free from negatives and from trusted sources

Value - Quality over quantity

Health - Good for health and the planet

Premium - Greater purpose or new experiences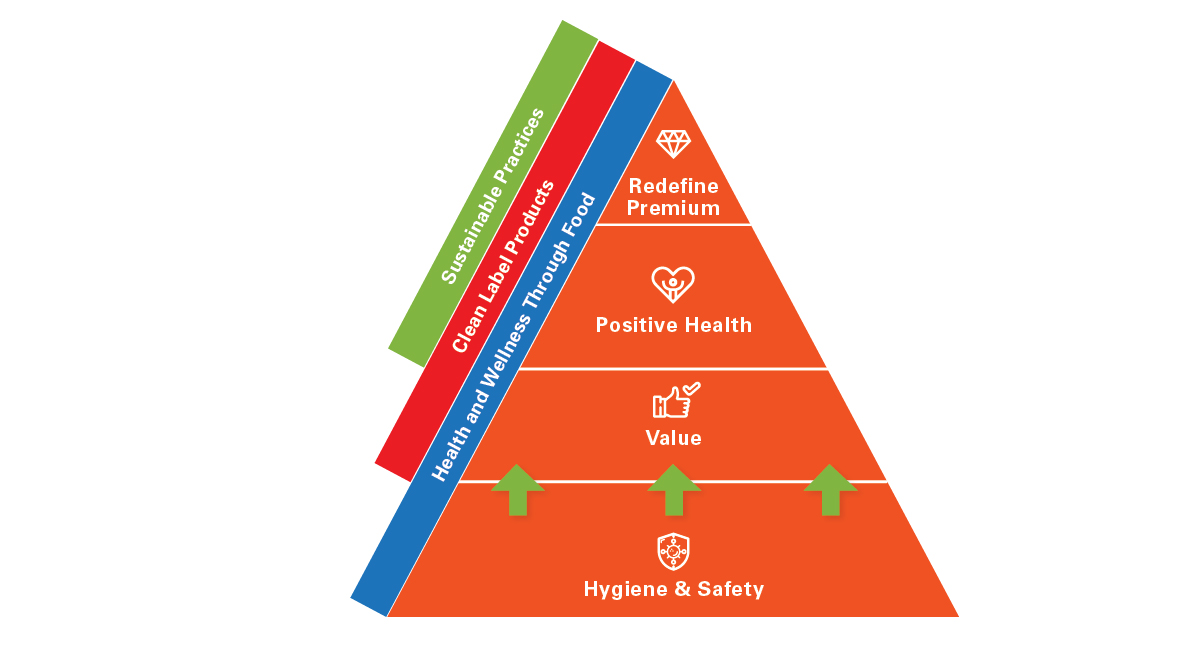 As consumers move up the needs pyramid, their expectations of food increases. Food represents more than a meal and becomes an expression of their individual values.
3 key trends in food manufacturing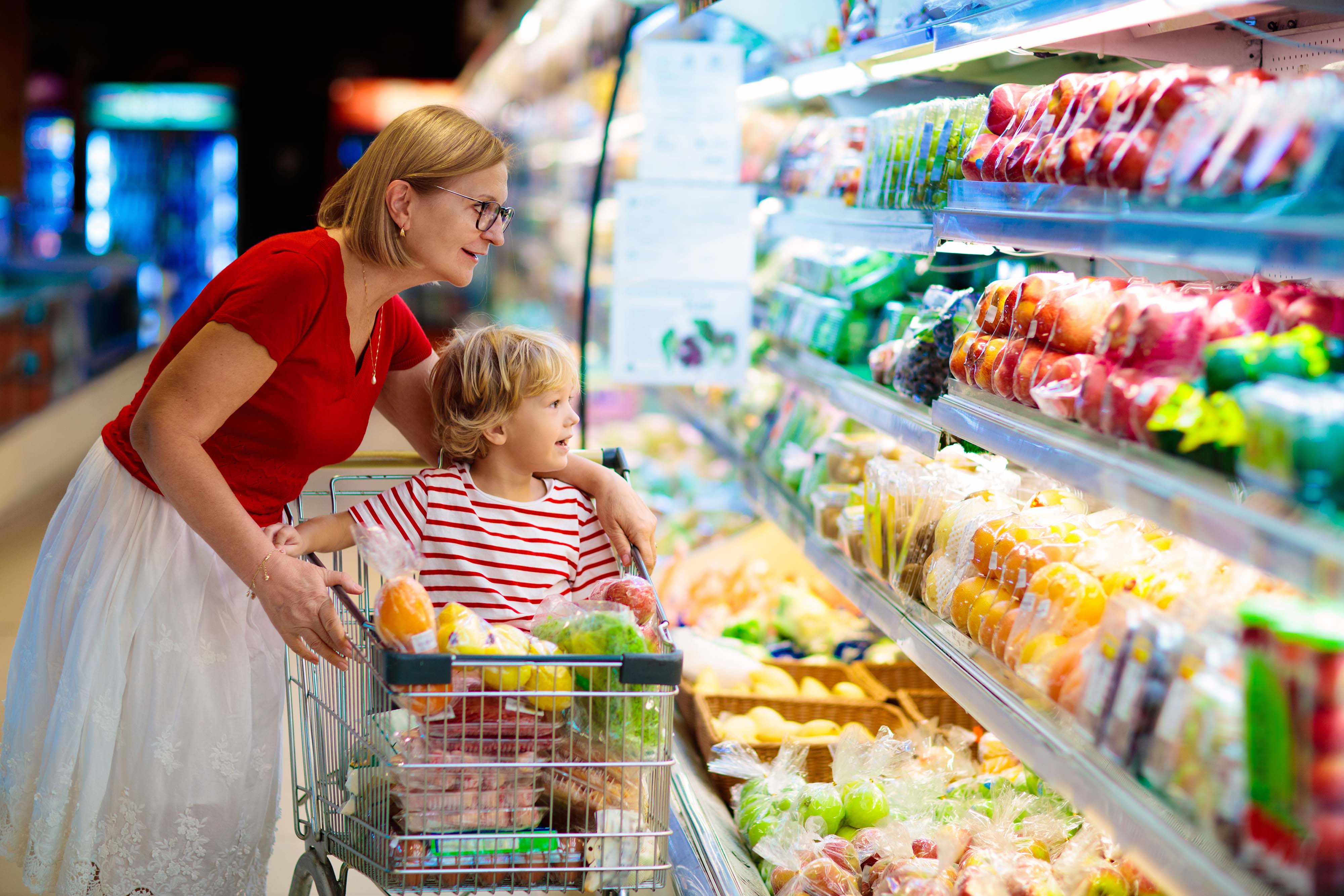 Food manufacturers are taking notice of these needs and are eager to satisfy, with innovation efforts centred around three key groups of products:
Food promoting health and wellness, including organic, vegan or plant-based products, food free from negatives (for example, sugar or gluten), dairy substitutes, or alternative proteins

Clean label products made with minimal, wholesome and recognisable ingredients with no chemicals or additives, and minimal processing

Sustainably produced food created through humane farming, ethical or local sourcing, using less meat, or less packaging and waste
A closer look at the markets in France, Germany, the UK, and the US reveals different focus areas and potential opportunities to launch your products: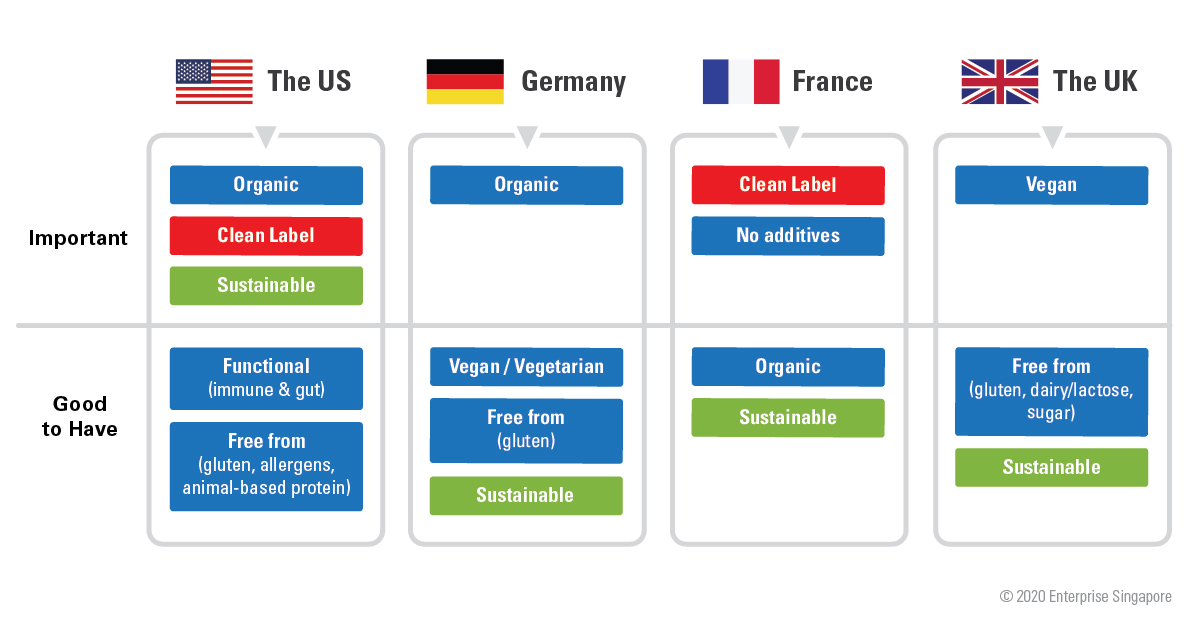 Several Singapore food manufacturers have already found success in the US and Western Europe by combining Asian heritage formulas with a renewed emphasis on health and wellness:
KOKA's range of clean label, low-fat instant noodles in Asian flavours are sold in 50 countries worldwide, including the US, Canada and 14 European countries;

Mekhala's wholesome cooking paste and sauces use ingredients found in typical kitchens, and can be found in more than 1,000 outlets across Australia, Canada, Hong Kong, Thailand and the US. The firm has raised S$1 million seed funding to expand in the US market;

FOSSA Chocolate is another brand popular in North America and Western Europe. It emphasises sustainable sourcing and control of its supply chain from bean to bar, allowing environmentally-conscious consumers to enjoy these sweet treats guilt-free.
With the right tweaks, your food products can similarly align with the three key trends and find their way into the stores and pantries across the US and Western Europe.
Tips to grow your food business in North America and Western Europe
Understand your consumers


Learn the priorities of consumers in each market to satisfy their needs. One example is Uncle Saba's Poppadoms using flavours such as salt and vinegar, sour cream, and cheese to suit the Western European palate, and creatively marketing them as lentil chips to cash in on the vegan trend.

Develop a superior value proposition


Conscious consumers want their purchases to make them healthier, their lives simpler and better. They want to feel that their purchases do good for society and the environment. Biting into a bar of Fossa Chocolate made from ethically sourced cacao beans satisfies both the cravings and conscience of consumers. Your customers should know how your products match their values and goals.

Play to the strengths of your business


Whether it is in distribution, formulation, technology, or heritage – be sure to develop your capabilities in product quality and build a strong network of supply chain and logistic vendors. Besides using traditional distribution channels, consider private labelling, B2B models or subscription boxes to enter the market - just like how Uncle Saba's Poppadoms found its way into Europe under its own brand and via private label.

Use resources and be open to collaboration


Tap Free Trade Agreements(FTA) to increase your competitive advantage. The EU-Singapore FTA allows Asian food products made in Singapore to enter the EU tariff-free under specialised rules of origin, up to a combined quota of 1,250 tonnes per year. The UK-Singapore FTA – which took effect from 1 January 2021 – allows Asian food products made by Singapore companies to continue to enjoy enhanced market access in the UK, post-Brexit.

You can also collaborate with Enterprise Singapore and IPI's partners and networks to enter these markets, or join IPI's Innovation Advisors Programme to accelerate your growth.

Tell a good brand story aligned to consumer values


Last but not least, make sure you have a good brand story aligned to what conscious consumers value – Trust, Authenticity, Sustainability, Transparency and Experience (TASTE). A good brand story drives consumption, leads to higher sales and loyalty, and translates into commercial success.

Want a bite of the food manufacturing market? Savour the opportunities to grow in this exciting industry and bring your products to the dinner tables of global consumers!