2020 had been a challenging and unusual year for us all. While it would go down in history as the year of the COVID-19 pandemic, for many of us, it was also the year where resilience shone through. We were challenged to relook at the way we do business, and use our ingenuity to find innovative alternatives.
One thing is for certain: Having a clear purpose can help us build internal resiliency and weather the unexpected, even when the path towards it may change.
The Singapore FinTech Festival (SFF) and Singapore Week of Innovation and TeCHnology (SWITCH) has always centred around connection, collaboration and networking. In 2020, the curtailment of social interactions and travel in response to COVID-19 meant that SFF x SWITCH had to reinvent in the face of these constraints.
Amid the challenges, SFF x SWITCH continued to connect and catalyse new partnerships between Singapore and the rest of the world through an exciting brand-new format—one that could pave the way for future global conferences.
Combining the best of online and offline with digital and in-person events across the globe, SFF x SWITCH 2020 set a record as the first-ever week-long, round-the-clock hybrid event. Held from 7–11 December, 60,000 attendees participated from over 160 countries, with more than 2,000 international speakers gracing the event.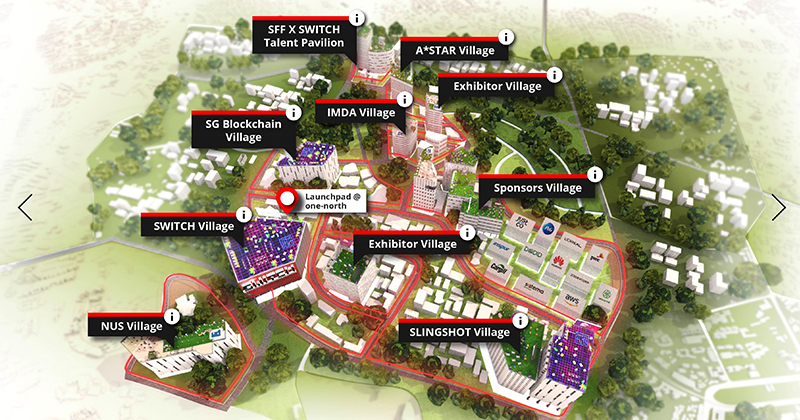 New format, new initiatives
Despite the world being physically distanced, SFF x SWITCH attracted a global audience to gather, network and learn during the week, with businesses still seeking cross-border opportunities to collaborate in a new manner.
Against the backdrop of a pandemic, people and talent took centre stage at SFF x SWITCH. The event featured trailblazing pioneers and rising stars in the technology industry, as well as those who overcame obstacles to create new opportunities for advancement of society.
The 24-hour digital platform allowed attendees to access the five-day event in their own time and from the comfort of their homes. They could also pose questions in real-time to speakers.
Featuring an inclusive global content experience that catered to all in the innovation ecosystem, participants worldwide watched keynote speakers from different regions come together to share their perspectives on various topics.
At SWITCH Connect Channel, the panel discussions and conversations brought exclusive insights into key sectors including healthcare, mobility, water, food, energy, and how innovators are developing solutions to solve some of the world's most pressing issues in these areas. They also discussed how emerging technologies such as blockchain, artificial intelligence (AI) and 5G are redefining the future.
Businesses looking to internationalise tuned into sessions on the SWITCH Global Channel, curated by Enterprise Singapore's network of global innovation partners. They gained valuable insights on the market opportunities available in over 42 cities and 31 countries, from neighbouring regions such as Southeast Asia, to emerging markets such as Africa and the Middle East. Industry experts shared insiders' tips on the business culture and navigating complexities of the various markets when going global.
Startups seeking advice on how to survive and thrive also took their pick from more than 20 masterclass sessions. Designed to equip entrepreneurs and business owners with actionable tips in the areas of fundraising, building of technology stack and navigating Asia's vibrant startup ecosystem, these online sessions were facilitated by over 40 speakers from industry partners such as B Capital, Google and Temasek.
Over at the SFF x SWITCH Talent Pavilion, executives, career-switchers and fresh graduates discovered a one-stop virtual platform showcasing job opportunities with skills training sessions by companies such as LinkedIn and Facebook. Through the use of AI, the Talent Pavilion connected job seekers with more than 150 available positions from leading technology companies.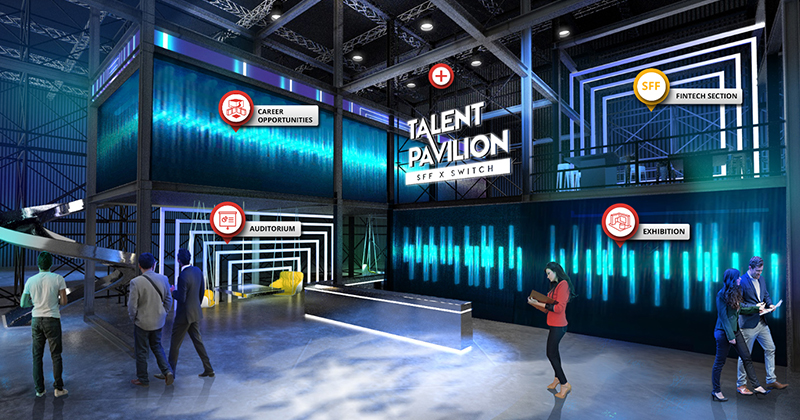 Beyond gleaning quality insights from power-packed panel discussions and inspirational speakers, attendees also networked with global participants and took a virtual tour of the most innovative labs in Singapore with just a few clicks.
SFF x SWITCH featured one of the world's largest virtual showcases with 1,300 exhibitors and 27 international pavilions. Here, participants discovered the latest cutting-edge technologies from international companies, and explored partnership or investment opportunities.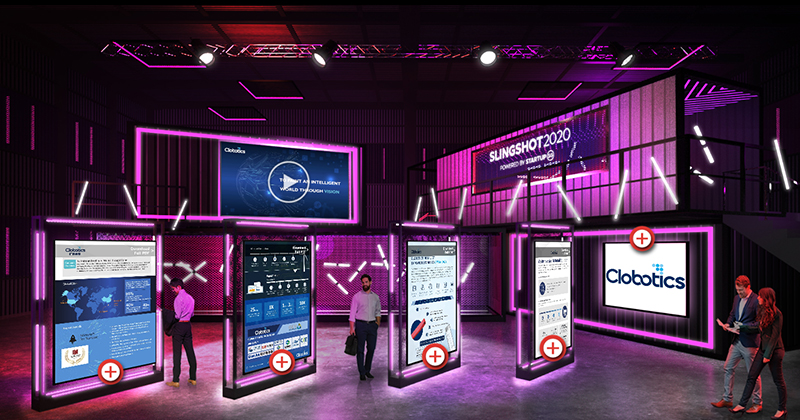 Return of Asia's hottest deep technology startup competition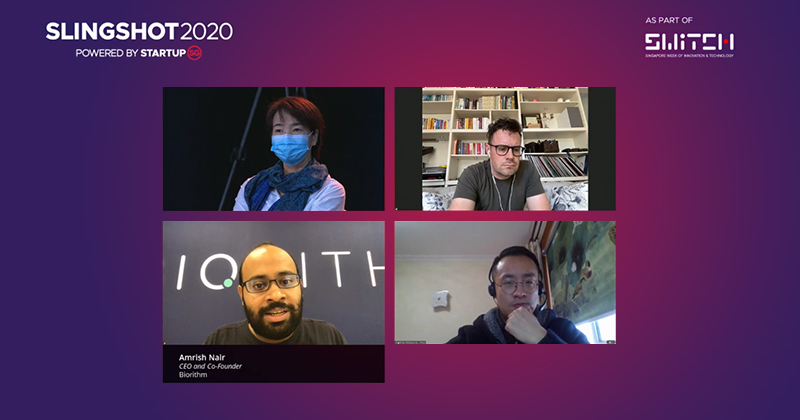 SLINGSHOT, Asia's most exciting startup competition held annually in Singapore, also made a highly-anticipated return this year. The virtual finals, held as part of SFF x SWITCH, saw the Top 100 Global Startups pitch to a live global audience for a chance to win up to S$900,000 worth of prizes.
After three days of intense pitches, the grand winner, NextBillion.ai, bagged a S$200,000 Startup SG grant, S$50,000 cash prize and a six-month serviced office space to bring their startup to the next level.
Three big themes from SWITCH 2020
Key speakers who delivered speeches, led discussions and provided mentorship include: Mr Eduardo Saverin, Co-founder and Partner, B Capital Group and Co-founder, Facebook; Mr Mark Evans, Global Director of Partnerships and Ecosystems, Rolls Royce; and Mr Stephen Welby, Executive Director and Chief Operating Officer, IEEE.
From plenary sessions to fireside chats, some 2,000 leaders and executives weighed in on topics such as smart cities and urban solutions; healthcare and biomedical sciences; fintech; and blockchain, AI and 5G.
Here are three big themes that came up during SWITCH 2020.
Ramping up blockchain technology research to meet industry needs




As more companies venture overseas and participate in cross-border collaborations, there is a need for greater accountability in data flow across the global trade ecosystem.

Mr Timothy Draper, successful billionaire venture capitalist and founder of Draper Associates, believes that blockchain technology has the potential to drive globalisation, and transform the biggest industries in the world such as banking and finance, insurance, real estate, and healthcare.

This is because blockchain technology involves the use of decentralised digital databases containing information about transactions or contracts that is unalterable and visible to all in the chain. As such, it ensures authenticity and transparency in record keeping.

Blockchain technology is also critical to Singapore's S$25 billion research plans for the next five years to create new economic opportunities for the nation in a post-pandemic world. At the Singapore Blockchain Village, held in conjunction with SWITCH 2020, Mr Peter Ong, Chairman of Enterprise Singapore, announced the launch of a S$12 million blockchain innovation programme. Under this programme, companies will develop blockchain technology research capabilities that can be applied to real-world scenarios.

If you are a Singapore technology company, there are vast opportunities in the blockchain space beyond cryptocurrency. Be at the forefront of this emerging industry and help build a more reliable and robust business ecosystem in our digital world.




Driving acceptance through affordability

Entrepreneurs should do more than just making money—they should be driving fundamental changes to solve the world's problems with simple and unique solutions, said Mr Draper, when asked what he looks for in aspiring entrepreneurs.

With the issue of climate change at the fore, one of the technological innovations that shaped the sustainability agenda at SWITCH 2020 was the use of electric vehicles (EVs). EVs hold the promise of reducing vehicle emissions and consequently, air pollution.

Today, individual vehicle owners have better access to EVs than ever before, and public electric transport and commercial fleets could follow suit rapidly. However, when it comes to EVs, one of the main consumer adoption concerns is the cost of ownership.

The lesson here? Technology innovation is great for consumers, but it needs to continually advance in order for products to get better and for prices to drop.

Mr Lei Ming, Co-founder of Baidu, summed it best: "A lot of times it's not about the technology, because it is already there. What matters is whether the technology is economically scalable.

Once the technology develops further and cuts down the costs, that's when we reach the tipping point where everything will change, and new opportunities emerge."




If you are a startup or small and medium-sized enterprise (SME) in the field of emerging technologies, it is key to encourage acceptance of your product or service by helping the end-user to reduce costs.




Using open innovation to find new, workable solutions

Open innovation is generally defined as a way of collaboration where larger companies first identify a market need, and then leverage external know-how—typically from startups and SMEs—for innovative solutions.

At Hyundai Motor Group, the South Korean automotive giant is aiming to transform itself from a traditional car manufacturer into a smart mobility solutions provider.

Although the company can now produce its own fleet of electric vertical take off and landing (eVTOL) vehicles, they are still keen to level up through collaborative partnerships.

According to Dr Chi Youngcho, President and Chief Innovation Officer, Hyundai Motor Group, the company is looking to partner mobility service providers with deep knowledge in analysing human mobility data. For starters, it has established its first global open innovation lab in Singapore to explore partnership opportunities.

Open innovation is not just for big companies. Small and local enterprises that are agile and have creative ideas or inventions can also benefit from it.

One of them is Singapore startup BioMind. The AI company, which applies deep learning to diagnose brain disorders, pivoted to COVID-19 diagnosis when the pandemic struck and rapidly validated their solution in Wuhan. Speaking at the German Singapore Business Forum Connect x SWITCH 2020 session, Mr Raymond Moh, Founder of BioMind, shared that the company scaled up across hospitals in China, followed by Germany and Luxembourg through strategic collaborations with overseas healthcare partners.

Does your company have a pain-point that needs to be addressed? Embrace open innovation to benefit from fresh ideas. If you are a startup or SME, look out for innovation challenges where you can work with larger and more established companies to develop innovative solutions and fast track your growth plans.
Can't get enough of SWITCH Singapore?
Head over to the official YouTube channel to replay highlights of the event and watch exclusive online interviews with changemakers in the technology and innovation space. Read about opportunities in Singapore's innovation ecosystem, and find out what technology trends to expect in 2021.