Going global? Take the fast lane
First published
30 Jun 2023
/ Last updated
04 Aug 2023
:

Going global? Take the fast lane
The road to international success is often winding and can take years. But what if you could accelerate your entry into new markets?
Enter the Global Innovation Alliance (GIA), a network of Singapore and overseas partners in major innovation hubs and key demand markets which focuses on technology and innovation.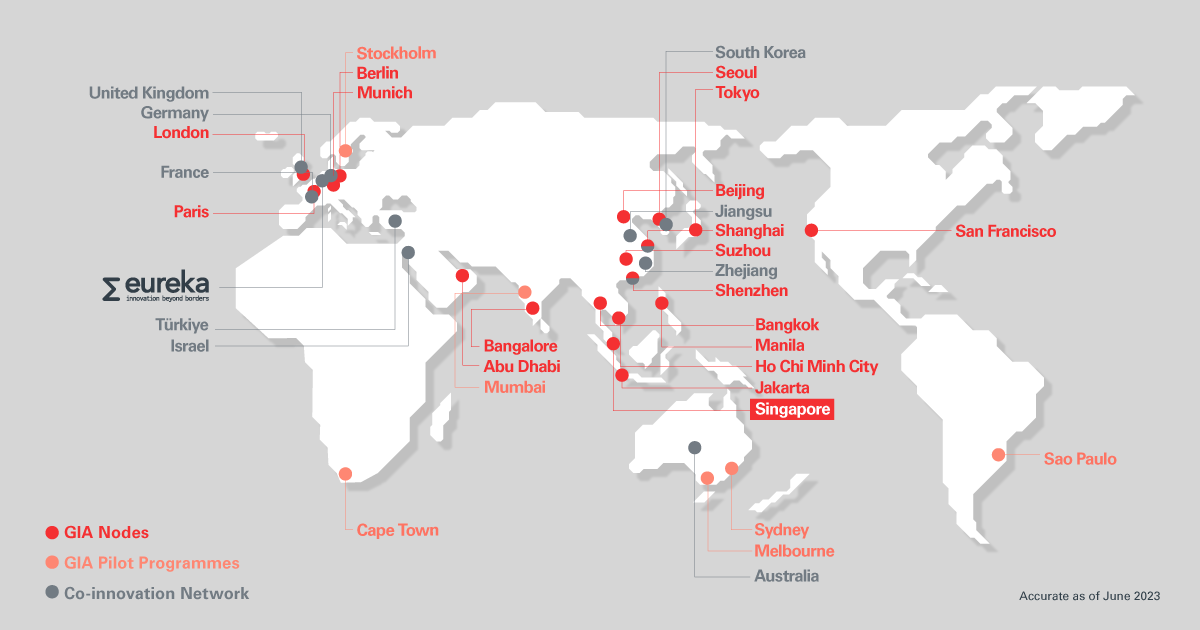 Local and global companies have participated in GIA programmes to help their businesses take off in the region. These include acceleration programmes, which help Singapore companies take flight through workshops, mentorships and connections with potential clients and partners over months.
GIA Acceleration Programmes are now run in 17 cities worldwide including Shanghai, London, and San Francisco. Find out more about the key tracks of the programmes.
#1 Get insights and guidance
To help companies develop a strong go-to-market strategy, the acceleration programmes typically start by working with companies to understand the market and customer segments.
For example, programme partner DayDayUp conducts a three-day workshop for participants to build their knowledge about the Chinese market before an immersion trip to China.
Mentors then offer professional and dedicated guidance to help companies sharpen their value proposition and master their pitch.
"It is akin to having a trusted brother to ease your way into a new market," said Mr Rayvan Ho, CEO and founder of ACKTEC Technologies, which expanded into Indonesia and China.
#2 Immerse your business in the market
When Hiverlab participated in the GIA Acceleration Programme to Ho Chi Minh City, it gained connections within the local market, including one to a partner who provided the legal insights and accounting expertise needed to establish its foundation in Vietnam.
Like Hiverlab, companies will get to experience the market through immersion trips, where they can learn more about the ecosystem and connect in-person with potential clients, partners, and investors.
Some programmes culminate in a pitch or demo day for participants to generate even more investment and sales leads.
#3 Join the community
Being part of a GIA Acceleration Programme often gets you plugged into a community, with alumni supported through ad-hoc business introductions and invitations to events.
For example, Plug and Play offers companies the opportunity to pitch at events such as Investors' Day and its bi-annual APAC Summit. That's how NinjaOS, an e-commerce solutions provider, connected with Coca-Cola Bottlers Japan and scored a major project to help the bottling giant digitalise its manual business-to-business sales system.
Launch into new markets
Learn more about the GIA Acceleration Programmes and check out the list of programmes open for applications here.