Employees are the lifeblood of every business. However, many SMEs find it challenging to hire and retain talent. Are small businesses destined to recruitment woes? Certainly not. At the SME Centre Workshop on "Talent acquisition challenges and trends in the 'New Normal'", panellists suggested a different approach and a few handy tips.
How has work changed?
First, let's take a broad look at current job trends. Mr Niranjana K Doraraj, Manager, Business Advisory at the SME Centre@SICCI shared his take on the shifting nature of work:
Jobs and job scopes are changing: Digital transformation is affecting every sector, while job roles are evolving due to the pandemic.
The way we work is now more fluid: Employees expect greater flexibility in workload, workplace and working hours.
Talent and jobs are more mobile: Employers can source for talent globally, but it is also easier for your employees to find other jobs.
There is a greater emphasis on skills: Companies are looking beyond traditional recruitment pools to find the skillsets they need, and using contractual engagements to augment their talent.
Are talent strategies relevant to SMEs?
Against this evolving job landscape – along with the need to deal with business transformation and shifting consumer behaviours post-COVID – your "talent strategy is business strategy", according to Mr Lewis Garrad, Partner and Career Business Leader of consulting firm Mercer.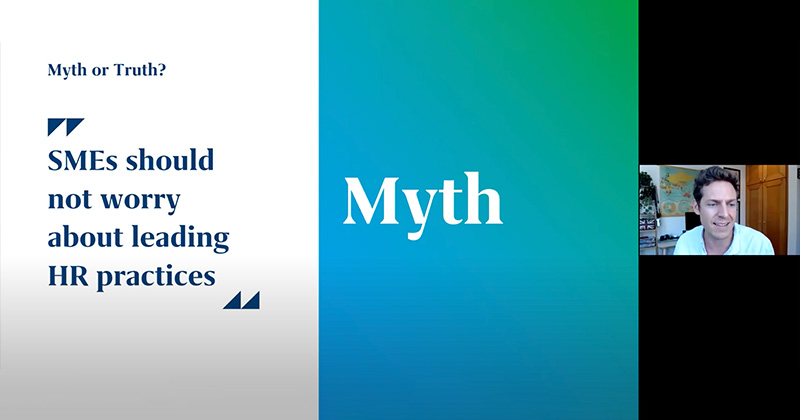 Talent strategies are not exclusive to large corporations. Regardless of size, every company needs a plan to source for employees, boost their performance, and build leadership pipelines.
Here are some tough questions to help you develop the right talent strategy for your business.
Question: How do your employees talk about their job and your company?

Tip: Build your brand as an employer
Employer branding is how you market your company to job-seekers. A reputation for being a great place to work in is a magnet to prospective candidates and makes it easier for you to recruit qualified employees.
You can actively market yourself as an employer of choice, but your brand largely hinges on how past and current employees view you as an employer. Employees with positive work experiences are more likely to stay on, and will also act as your brand ambassadors. When job openings surface, there is a higher chance of referrals from those who find satisfaction working for you.
Question: What drives your employees? What makes them quit?

Tip: Define your employee value proposition
One essential component of employer branding is Employee Value Proposition (EVP), or what you offer your employees in return for their contribution. EVP goes beyond compensation and benefits. According to Mercer's research, employees care about three main things:
Are jobs aligned with their interests and goals?
Do they have development opportunities to build a better future?
Are they doing meaningful and engaging work?
There is often a gap between what matters to employees at work and employers' understanding of their sentiments. If it seems your employees are job-hopping for bigger pay checks elsewhere, you may want to investigate the real source of their dissatisfaction. A study on why employees quit their jobs revealed the top reasons as follows: employees are not enjoying their job, they feel their strengths are not utilised, or they are not growing in their careers.
Mr Akshat Joshi, Principal, Career Business at Mercer, shared this piece of advice at the SME workshop: "Think of your employees as customers and how you are delivering HR services to them." Are there outdated HR practices or processes which you can remove or improve, such as by using simple digital interventions? Make it easier for your employees to complete administrative tasks and do their job. It lowers frustration and also shows that you care.
Try putting yourself in your employees' shoes and find out what hinders or energises them at work. Employees who are engaged and motivated are more productive, and are more likely to give their best to the job and contribute to your bottom line.
Question: Can small businesses really not compete with MNCs for talent?

Tip: Play up your strengths as an SME
Bigger companies have more resources to attract talent, but SMEs can play to their strengths too. Being a smaller outfit has its advantages. You may have more flexibility to provide:
A wider job scope to each employee to make a bigger impact on the business
Greater autonomy and freedom with a less hierarchical structure and fewer levels of approvals and controls
Opportunities to learn how to run a business
It's not the size of the company that matters, but the depth and breadth of opportunities the job provides. The key is to find your unique selling point. Do you offer a glimpse into the workings of a startup, a chance to work in an up-and-coming industry, or exposure to interesting projects or meaningful causes? Be proactive and play up your strengths. Chances are, there will be individuals attracted to what you offer.
Question: What should I do if I can't find applicants to match my job requirements?

Tip: Look for the right skills, not the "right person"
First, reframe it as a search for the skills you need. When you focus on skills, factors such as experience or qualification become secondary. Instead of looking for a "business diploma holder with three years of experience", try seeking someone who can "manage social media marketing projects independently". Be prepared to question stereotypical views of age, gender roles and career trajectory.
You can use technology to redesign roles and job scopes to revolve around skills clusters instead of traditional job roles. You can also market jobs as opportunities to pick up new skills for professional development.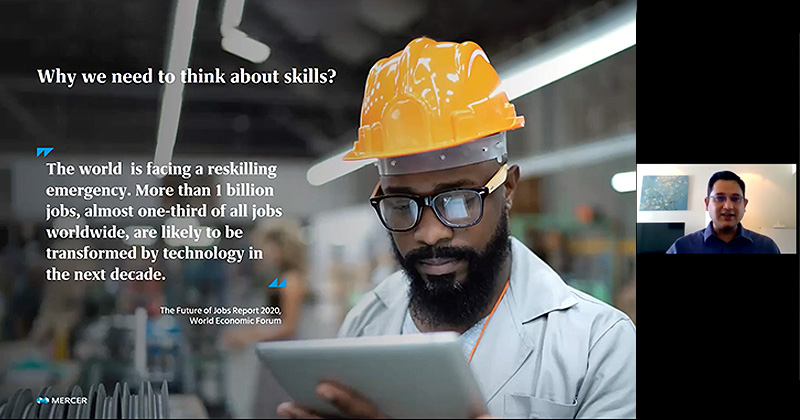 Next, cast a wider net and consider other sources:
Internal staff who can assume new roles with reskilling. They are already familiar with your business, and the move is an opportunity for career progression.
Alumni community who have left but can potentially return to your employ. Maintain your ties with past employees and be open to rehiring them. The experience and skills they gained elsewhere can be valuable.
Interns who bring fresh perspectives to your business, provide mentorship roles for your employees and form a pipeline of tried and tested candidates. If you think small businesses lack suitable internship roles, many SMEs, including those in unconventional trades such as fishery and funeral services, have attracted interns and subsequently recruited them full time.
Ready for the next step?
If you would like to beef up your talent strategies, check out the human capital programmes – Global Ready Talent Programme, Enterprise Development Grant and Productivity Solutions Grant – lined up by Enterprise Singapore to help SMEs attract talent and build HR capabilities.
Alternatively, speak to a business advisor at the SME Centres for more in-depth consultation.