Golden Village Multiplex has an impressive track record in pioneering new solutions in the local cinema industry. In 2012, Golden Village was the first cinema exhibitor in Singapore to introduce QR code tickets, allowing patrons to buy tickets online and present them on their mobile phones to gain entry to shows.
They were also the first to unveil self-help automated ticketing machines, where customers could purchase tickets without having to queue at counters manned by ticketing staff. Today, around two-thirds of tickets are purchased through these digital channels.
This innovative streak has been a hallmark of Golden Village's operations for the past 10 years, and 'has helped us to improve our productivity in the face of an industry-wide labour crunch', said Golden Village CEO Clara Cheo.
These innovations have enhanced the cinema-going experience at a time of intense competition for Singaporeans' time from other alternative forms of entertainment such as online streaming services.
"There is a lot of competition for leisure time and money, especially for younger consumers. They can decide what they want to watch and when they want to watch it," she said.
Benchmarking for improvement
To help benchmark and improve its performance, Golden Village decided to adopt the Business Excellence framework in 2016, with the aim of being certified to the Singapore Quality Class (SQC) with Service in 2017 - the company's 25th anniversary.
"We wanted to benchmark ourselves and identify gaps in our practices that we are oblivious of," said Ms Cheo. "We thought our 25th anniversary would be a good time to achieve the SQC certification. It would be a significant milestone for the company and a strong testimonial of our commitment to service excellence to our customers."
However, the assessment process proved to be a little overwhelming initially. Management had to get different departments to work together to collate over three years of data as part of the process. To ensure that all bases were covered, management appointed "category owners" who were tasked to oversee various aspects of the framework.
"With no prior experience, it was slightly overwhelming at first. We had many meetings, reviews and town halls to make sure everyone was on board," revealed Ms Cheo. "But it was also a very enriching experience because the different departments gained in-depth knowledge of each other's work and challenges."
All the hard work paid off, and in October 2017, Golden Village achieved its SQC with Service certification.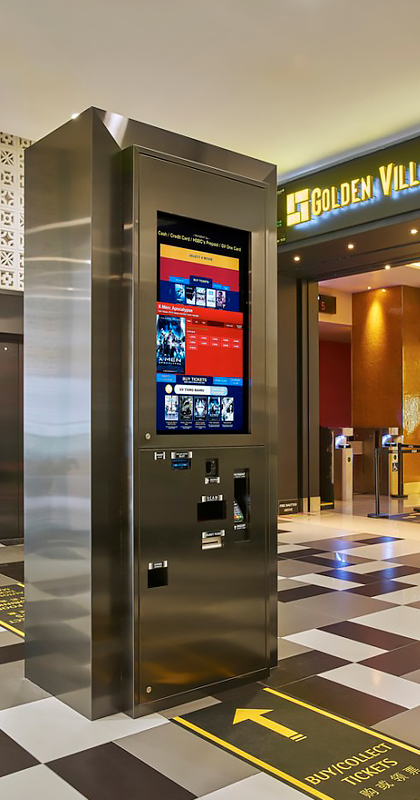 Identifying business gaps
Unsurprisingly, the BE assessors commended Golden Village for its "continuous technology innovation". The company was also praised for its use of data to improve operations. This included tracking box office data to improve programming plans, F&B sales performance and customer complaints to ensure more effective service recovery.
However, the assessment also surfaced some gaps that Golden Village needed to address. For instance, the company realised that more had to be done in the area of customer engagement. To address this, it started to conduct more regular surveys and feedback sessions and also documented feedback so that actions could be taken promptly, if necessary.
"We have several feedback channels, both offline and online, but it was quite fragmented. As such, GV has invested in a Customer Relationship Management system that provides a 360 degree-view of our customers regardless whether the feedback is given through social media, emails or call ins," said Ms Cheo.
As for other companies looking to embark on BE, she advises them to spend time to get employees' buy-in. "You have to form a committee to oversee the entire process and communicate with your employees."
Right path to future growth
Golden Village is continuing on its trailblazing path with even greater confidence.
In late 2017, it launched its 12th cinema in Paya Lebar featuring a next-generation projection system that makes use of laser technology – providing customers with a greater viewing experience. This new technology will also be featured in its new cinemas; due to be open in Bedok in 2018 and the new Funan Centre in 2019.