Joe & Dough's co-founder Damien Koh shares the realities of running an F&B business in Singapore, and what it takes to survive the challenging industry.
1. What is your top advice for those looking to start their own F&B business?
I think two of the most important traits for new entrepreneurs are self-awareness and grit.
To have self-awareness means you understand your strengths and weaknesses, and how much consumers accept your brand. It allows for constant improvement.
Grit is required for the tenacity to persevere and work against all the challenges faced. The F&B journey is going to be long and bumpy, and sometimes the difference between success and failure is just a few more steps.
Quoting Jack Ma, "Today is hard, tomorrow is worse, but the day after tomorrow will be sunshine."
2. What was your motivation for entering F&B?
I've always wanted to be an entrepreneur since young. When I was nine, I made toys out of bamboo sticks and sold them to my friends at $0.50 a piece! I had also planned to bring bungee jumping to Singapore during my university days, but was faced with too many regulatory roadblocks.
At that point in time, the café owner whom I was working for offered me the opportunity to become a business partner. That was how I entered the F&B industry.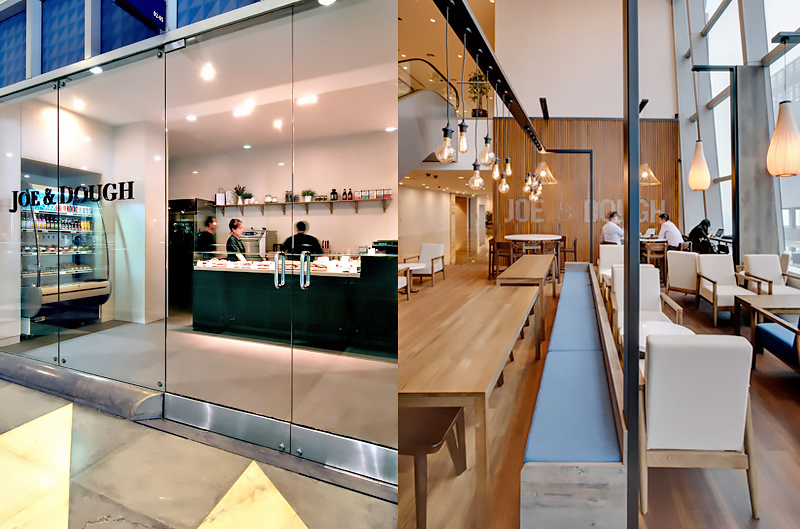 The very first Joe & Dough store 10 years ago (left) and its latest outlet at Capital Tower (right)
3. Tell us more about Joe & Dough and why you chose to start a café over other concepts?
I co-founded Joe & Dough with my wife, Dawn, in 2009. We then started Bakeri, our wholesale arm that supplies a range of baked goods to the HORECA (Hotel/Restaurant/Café) segment the following year. We wanted to have a place that serves good coffee and honest food—and make it accessible to everyone.
I had a clear goal to run an evergreen business which can be scaled up over the next 10 to 20 years. I could see how trends were shifting and that the coffee industry will likely be around for another 50 years. Since I had some relevant working experience in cafés in Singapore and Australia, it was a natural step forward.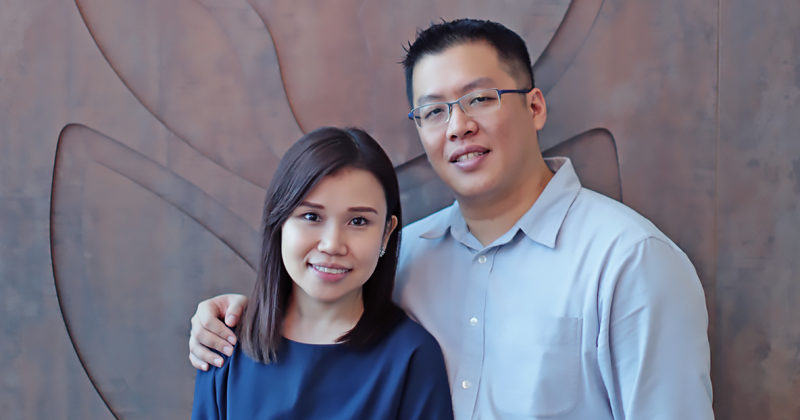 Dawn Wee (left) and Damien Koh (right), the husband and wife duo behind Joe & Dough
4. Singapore's F&B industry is known to be very challenging. How do you deal with issues such as high rental and manpower, and manage that across the years?
Yes, it is! We have to understand the business cost structure well and learn how to continuously tweak it to match the shifts in the market. We are constantly looking at the right shop size, how to increase operational efficiency, and how to re-engineer our products.
5. Did you make any mistakes in your first few years of starting up? Can you share some of them?
Given the limited knowledge, resources, and experience that we had back then, we did quite well financially for the first three years. Sales kept growing even though we started off slow. We managed to breakeven by our tenth month. We made bigger mistakes as we expanded, and these are some contributing factors.
Complacency – As we were doing very well, we started to look at expanding through more outlets. This quick expansion shifted our attention away from improving and ensuring that our brand stays relevant.
Lack of focus – At the onset, we had invested extensive time and resources to create SOPs, audits and training processes. While these are important for any business to scale well, I learnt that a brand's primary focus when starting out should be on improving the customer experience and ensuring that financials are carefully planned out. These are the keys to survival, and everything else we do should support these two aspects.
Overly ambitious – We were quite aggressive in expansion from 2013 to 2014, when we opened five outlets in a span of 12 months. On hindsight, we should have slowed down, as we did not have sufficient resources to grow at such a fast pace.
6. How do you overcome the challenges or mistakes?
Now, in the tenth year of our business, we have more clarity about what we have to do. Decisions are also more measured. We are focused on building value, staying relevant and not being too obsessed about the speed of expansion.
7. Joe & Dough has grown over the years to 11 outlets in Singapore and two in Jakarta. What are some considerations you had when planning for expansion?
We had made the decision to venture overseas back in 2017. Since then, we had explored opportunities in regions such as Malaysia, Australia, China and the Philippines, before deciding on Indonesia as the market to open our first overseas outlet.
Our key considerations when selecting the market are favourable cost structures, the right demographics, and finding the right partner.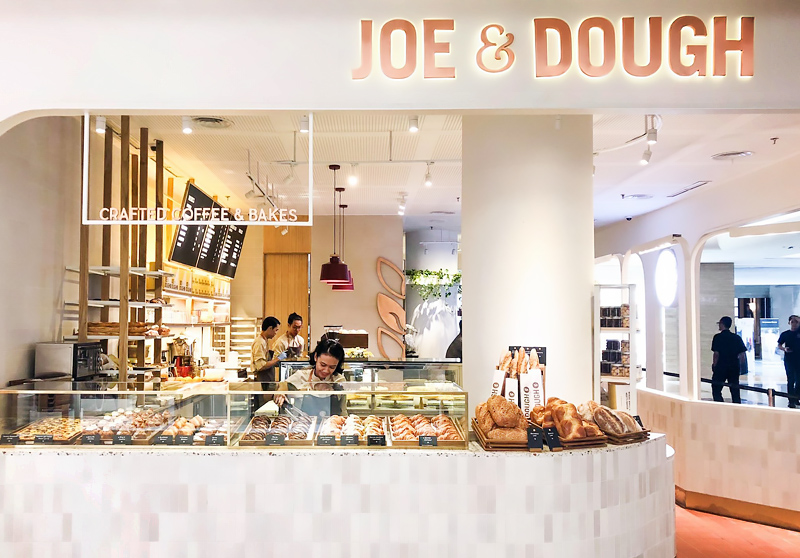 Joe & Dough's first overseas outlet in Jakarta, Indonesia
8. Do you think that an F&B brand should be franchised or wholly-owned?
For franchising, it really depends on the concept, vision and resources of the brand. Given the amount of financial and management resources to scale up, at least 70% to 80% of the brands are likely to use a franchise hybrid model. I would say that there are benefits of keeping it wholly-owned for the first 10 to 20 outlets. Consider franchising when you are ready and want to scale up quickly. Franchising overseas can also help to mitigate some risks.
9. What do you think are the unique selling points of Singapore brands in overseas markets? How do you think our local food brands can build a competitive edge for internationalisation?
Singapore food brands are known for their execution competencies, efficiencies and trustworthiness. Being in a market with many players and strong competition allows us to stay nimble and adjust quickly to the market demands. We need to leverage that exposure to conceptualise and build a stronger brand narrative. Coupled with good execution, this truly gives us a competitive edge for internationalisation.
10. How do you plan on keeping your brand relevant in the coming years?
Despite being in the business for a decade, I feel that there are still so much more to learn and we are just at the beginning of our journey. The key to staying relevant is to be unsatisfied with status quo. Always seek to be "uncomfortable" – that is when you know you are constantly pushing boundaries.
This is part of a Hard Knocks & Real Talks series by Enterprise Singapore. Click here to watch other seasoned F&B players share their insights and tips.
Want more tools and resources to start your F&B journey right? Here's how.
Read all stories here.