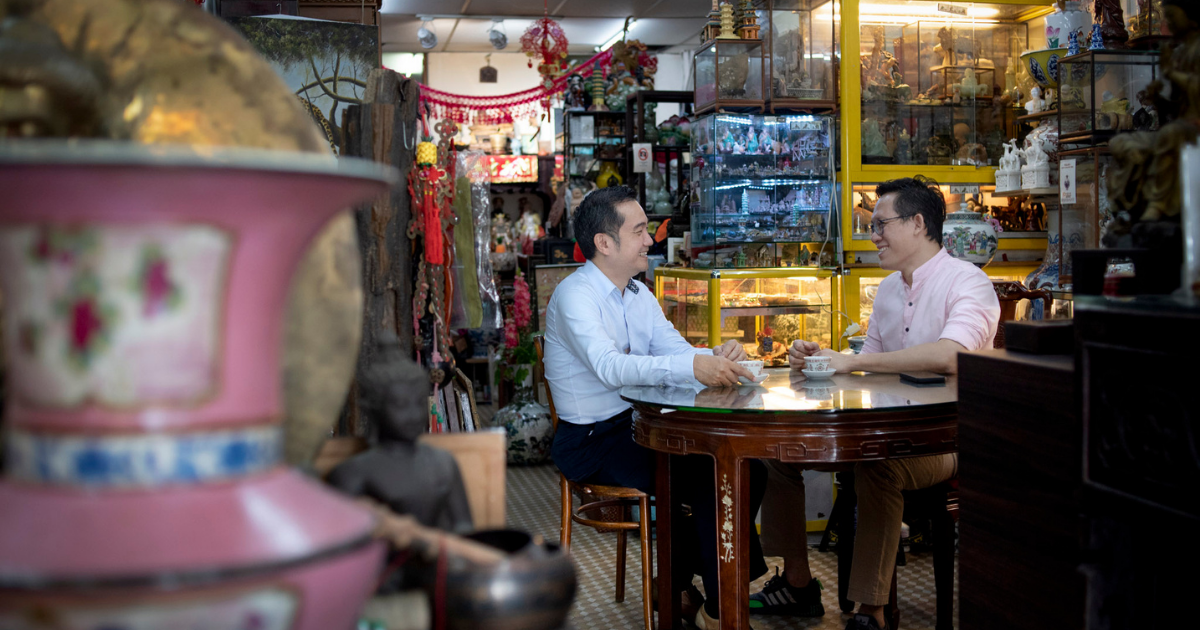 Atasbid's online site used to take a backseat. But today, it has become a lifeline for this Singapore auction house specialising in preowned art and antiques.
Currently run by third-generation owner Goh Seng Ngee out of a shophouse at Chinatown, they previously only used the website to give customers a preview of upcoming auctions. Customers would then attend in person, which could take up an entire day.
When COVID-19 hit, all activity came to a standstill and business was affected business tremendously.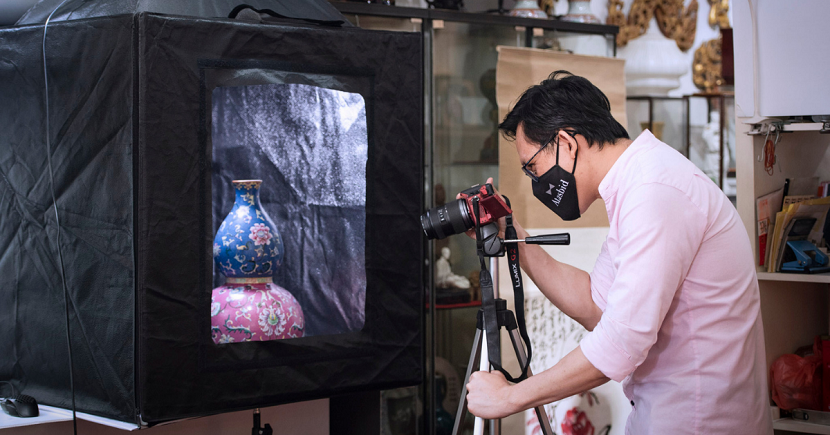 Now, auctions are held comfortably online. Sales through this avenue have grown and so has the scale, from 50 items per auction initially to 200.
This is after Atasbid refined its online auction site and received help from Don Tan, an SME Centre@SCCCI business advisor, to improve its data management and handling of customer enquiries. With Don's guidance, they were also able to tap the Enterprise Development Grant to enhance the user experience and draw customers from all over the world.
Their partnership isn't stopping here. As Atasbid branches out into selling branded leather goods and watches, Don is already connecting them to industry players to help them keep growing.
SME Centres – growing with you
Find out more about our SME Centres, and make an appointment with us today.