When Mr Han Keen Juan bought over Old Chang Kee's original stall at MacKenzie Road, he had a dream: to bring this beloved curry puff to as many Singaporeans as possible. But after taking over the stall, he noticed that the quality of curry puffs was inconsistent. Some were saltier than others. A central kitchen, he decided, along with standardised operating procedures were needed to combat the problem.
The year was 1986, and the idea of a central kitchen was uncommon. "There was a perception that curry puffs had to be made on the spot, in the stall, to be considered fresh," said Mr Song Yeow Chung, Chief Financial Officer of Old Chang Kee. Still, Mr Han took the plunge and set up a central kitchen in Ubi before eventually relocating to Woodlands in 1994. With 18 curry puff machines and 36 workers, Old Chang Kee produced up to 45,000 puffs a day for distribution across the island.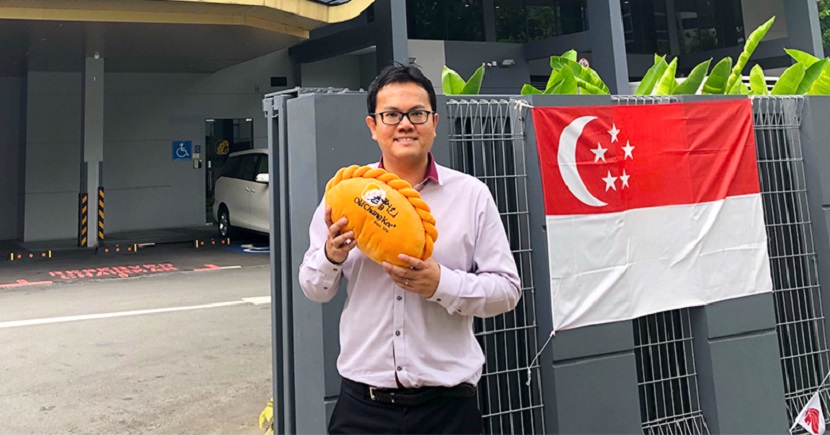 The drive for consistency and productivity
The central kitchen came with its own set of problems. As the machines were mainly used to cut the dough, workers were still needed for the folding, depositing of filling and crimping of curry puffs. This left room for inconsistencies. Moreover, during peak periods such as the launch of a seasonal product, workers had to work long hours to meet production deadlines. Mr Han saw a need to improve efficiency and productivity, and the solution came in the form of better equipment.
In 2015, with the help of Enterprise Singapore's Capability Development Grant¹, Old Chang Kee purchased a more sophisticated pastry machine from a reputable Swiss manufacturer. This enabled them to automate the cutting of dough and filling of curry puffs, ensuring even more consistency in the final product. Instead of having 18 line workers assembling the puffs, only four were needed, and more manpower could be delegated to crimping. The result? Productivity doubled, and capacity increased.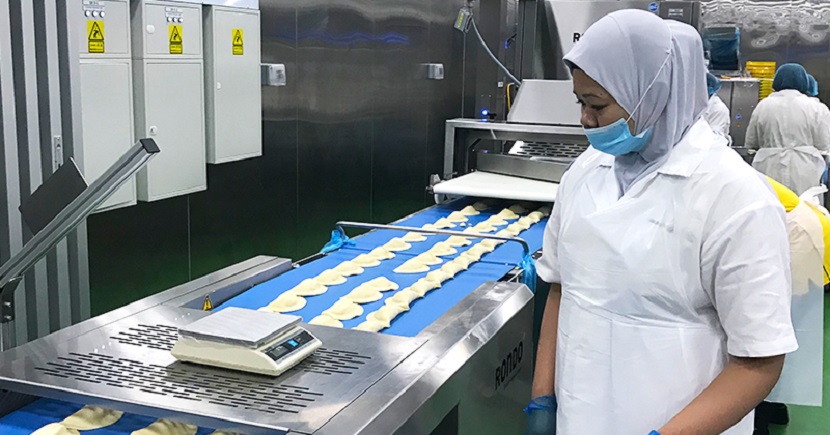 "In the past, whenever we launched a new product, our workers had to work until 11 pm to meet the demand. With this new machine, staff overtime hours are reduced, and they can knock off earlier at around 7pm, even during peak periods," said Mr Song.
Today, Old Chang Kee produces 50,000 puffs a day for all 80 local outlets.
Beyond Singapore
Part of Mr Han's vision was also to expand Old Chang Kee beyond Singapore's shores. Their central kitchen is essential in providing the necessary ingredients, such as their chilli, curry and laksa pastes, to their overseas counterparts. There are currently 14 Old Chang Kee outlets in Kuala Lumpur, Jakarta, Perth and, most recently, London.
The idea to bring Old Chang Kee to the British was first conceived by Ms Sandra Leong, a Singaporean living in London. At that time, the biggest obstacle was to secure a shop space with high footfall.
"The landlords in the UK are very selective as they tend to sign very long leases with their tenants. And because of that, they wouldn't want a company who might give them problems," said Mr Song. "We had to convince them that our brand is strong, and that our venture will be a success."
To better understand the city's foodscape, Enterprise Singapore's London Overseas Centre organised two market study trips for Old Chang Kee in 2015 and 2016. This provided them with the opportunity to meet landlords and agents, as well as source for ingredients and equipment for local production.
With the support of Enterprise Singapore's Global Company Partnership Grant², Ms Leong spent a year working on the ground, as well as launch a pop-up event in Kentish Town at north-west London, to test the market and to secure the confidence of the landlords. The event proved to be a huge success, selling out 1,200 curry puffs in two days, and in June 2018, Old Chang Kee opened its first UK outlet at London's Covent Garden.
Furthermore, to boost the publicity of its newest branch, Old Chang Kee engaged a marketing agency with the help of Enterprise Singapore's Market Readiness Assistance Grant. Favourable reviews appeared in the British press such as The Times, Evening Standard, Daily Express, as well as Singapore's Straits Times and Channel News Asia.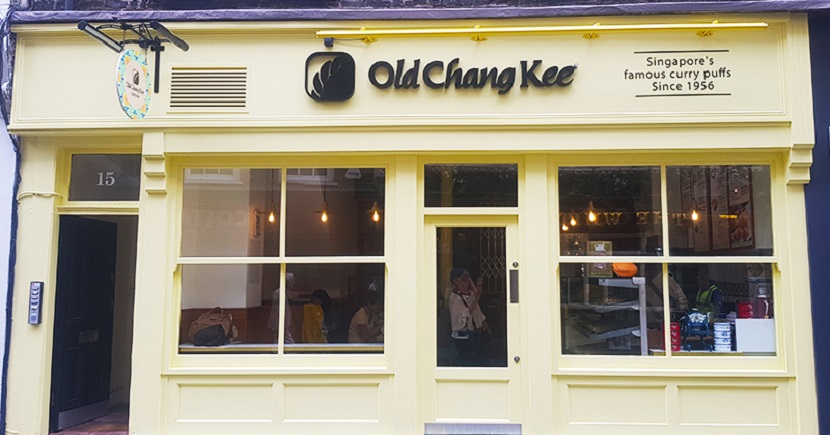 What's next?
Old Chang Kee is poised to expand its vision further—in the form of product innovation and diversification into the B2B sector. Plans are underway to introduce new flavours for its curry puffs and meal varieties, and the company is exploring ways to work with other food retailers.
"Traditionally, Old Chang Kee has always been a B2C business. But with the versatility of our Swiss machine, there is now an opportunity to explore B2B avenues, such as supplying our products to hotels and fast food industries," Mr Song elaborated.
And with the success of its UK outlet, will there be more overseas ventures in the pipeline?
"Of course we hope so," he said with a laugh. "We are always looking for opportunities to expand, but it depends on whether there are good locations and partners for us to work with. Some possible markets we are looking at are Indonesia, Malaysia and China."
Want to level up your F&B business and bring it overseas? Get the support you need from our suite of financial and non-financial programmes!
Read all stories here.