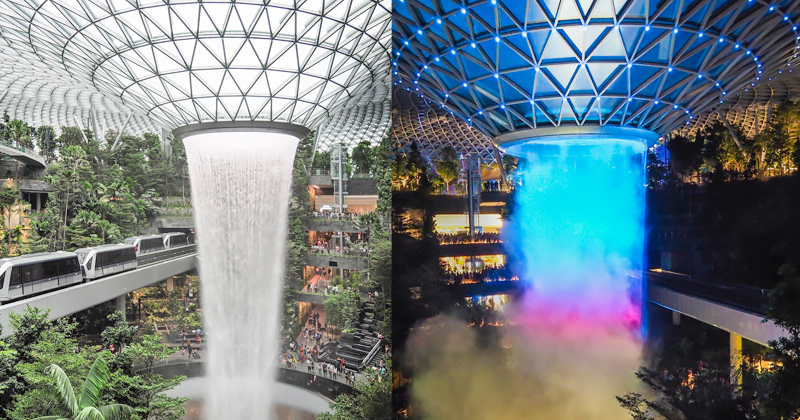 When local lighting company Technolite started supplying lamp poles to Orchard Road about 10 years ago, it would constantly get requests to install additional surveillance cameras and sensors to the lamp poles.
The idea was to gather data and video footage to allow for prompt responses to traffic or emergency situations.
But, customisation is often not possible – as drilling and cutting holes could affect the structural integrity of the lamp poles, which are manufactured in Australia. This prompted Technolite to rethink its business model and lamp pole designs.
"We knew that we cannot keep adding extra features as an afterthought or on an ad-hoc basis. We had to rethink our designs and incorporate technology into our lamp poles as we move into an Internet of Things (IoT) era," said Mr Michael Chia, Managing Director of Technolite.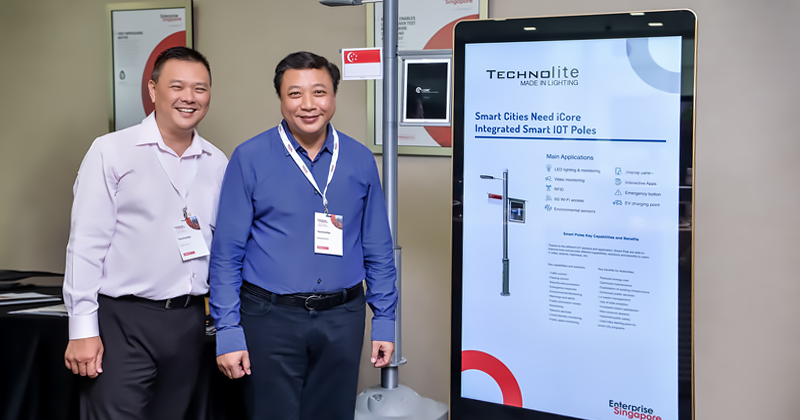 Making a breakthrough into deep tech
With a vision to provide infrastructure for smart cities development, Technolite invested significant resources in creating new solutions for its products. As Mr Chia said, Technolite has transformed into a "technology company which designs and develops its products in-house".
In 2017, Technolite embarked on a project – supported by Enterprise Singapore's Enterprise Development Grant (EDG) under the Gov-PACT programme – to develop the world's first integrated smart IoT pole.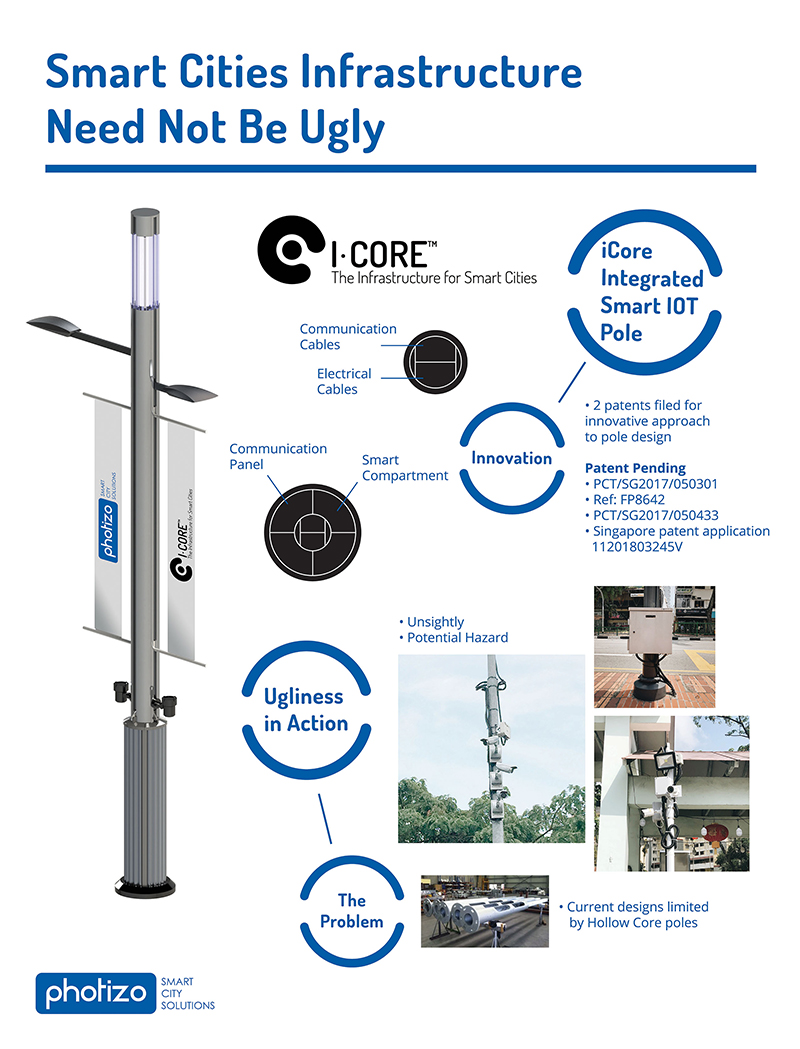 Their innovative design concept, known as I-Core, makes use of an internal core that acts a main support for pole structure. It is able to incorporate "smart compartments" which can house various IoT devices and cables, and can be customised according to urban requirements.
"A single pole can accommodate a range of devices for different clients, depending on their needs and requirements. This is especially useful for public agencies who wish to get dedicated and private access to their own compartment," Mr Chia explained.
Furthermore, its modular design also makes it easy to install, maintain and allow for future modifications.
The technology that I-Core provides can be harnessed for purposes such as smart street lighting, communication and connectivity, security monitoring, radar systems, and traffic and transportation management.
Building blocks for a smart city
Technolite's key partners in the project include Government Technology Agency (GovTech)—providing consultancy on system standards and design, to ensure that the technology is inclusive and easily adoptable, and local telco Starhub—providing back-end infrastructure for communication.
As part of a pilot trial, it is also collaborating with Sentosa Development Corporation to install prototypes of the smart lamp poles in Sentosa by second quarter of 2019. This allows Technolite to test its solution in an actual environment, where data such as light brightness, noise levels, and visitor footfall count will be collected.
This project, if proven successful, would validate Technolite's technology – that it is ready for the real world. Also, it would serve as a good reference case for the company to further improve the product, and attract new customers.
Powering up for global success
With more nations gearing up to create smarter buildings and cities, Technolite's product has already drawn interest from overseas players – even in far flung areas such as the African and Scandinavian regions.
Last year, it licensed its I-Core technology to an electrical energy distribution and transmission company in Saudi Arabia. This allows the Saudi company to localise production and distribution of the integrated smart IoT pole to six countries in the Middle East.
Looking further, Technolite has its eyes set on a bigger slice of the global pie. It plans to further license the production and distribution of I-Core worldwide – especially in markets such as the United States and Europe where intellectual property assets are highly respected.
Want to develop capabilities or tap growth opportunities overseas? Here's how we work with you to grow your business.
Read all stories here.