Key Markets
Find out more about the key markets for urban solutions and how you can reach them through the right networks and resources.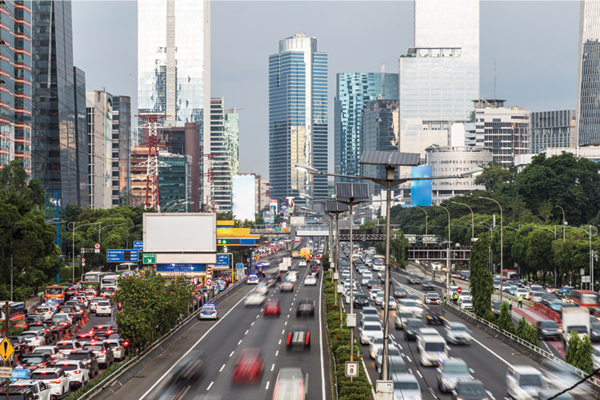 S$59.08b
Total bilateral trade in goods with Singapore (2021)
---
273.8m
Indonesian rupiah
US$1.19t
3.7%
US$4,332.7
Global competitiveness index (2022)
44th
Seize new urban development opportunities in key markets
Indonesia is undergoing a rapid transformation from a rural to urban economy. By 2025, the market is likely to have 68% of its population living in cities, with the island of Java facing high urban growth potential with its 50 million rural residents.
The government is committed to improving Indonesia's infrastructure. For example, the current Jokowi administration hopes to achieve US$430 billion in infrastructure investments by 2024 to meet their National Medium-Term Development Plan targets. These include investments into roads, airports, seaports, irrigation, water, energy, and waste management projects.
This presents huge opportunities for Singapore companies to offer their expertise and meet the urban solutions and infrastructure demand in the market.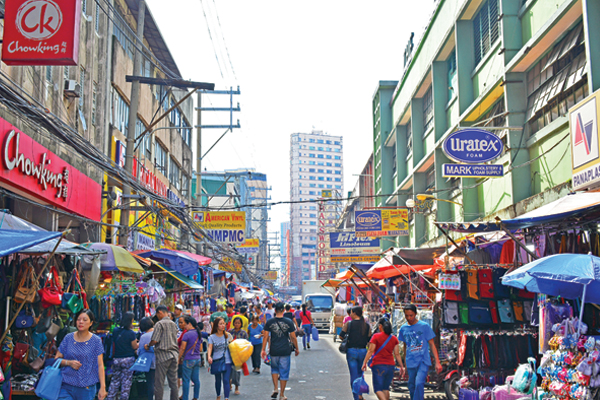 S$23.20b
Total bilateral trade in goods with Singapore (2021)
---
113.9m
US$394.09b
5.7%
US$3,460.5
Global competitiveness index (2022)
48th
Seize new urban development opportunities in key markets
Post-pandemic infrastructure development is one of the key economic prospects for the Philippines. Government investments in infrastructure such as bridges, roads, rail, and water are expected to grow in the coming years. There is also high demand for infrastructure development to enhance health facilities, internet & digital connectivity, and transport networks.
Your business can benefit from the newly revised Contractors License Law, where you can obtain a Regular License as a 100% foreign-owned construction company. The Regular License (subjected to annual renewal) allows contractors to engage in construction contracting within the field and scope of the license for local infrastructure projects.
Look for project opportunities under the Public-Private Partnership model, or connect with Enterprise Singapore's networks to collaborate with complementary partners in the market for new projects, especially in areas such as the developments of townships, business parks, and industrial parks.
By 2030, the Philippines government aims to gain renewable energy capacity of at least 35% and maintain secure energy solutions. As the nation sees a growing power demand, the energy infrastructure market is open to foreign investments and increasing renewable energy efforts. Foreign companies can now fully own and operate biomass power plants in the Philippines, including large-scale geothermal exploration, development, and utilisation projects.

Join other successful Singapore companies such as TEE Infrastructure and Sunseap in their efforts to provide microgrid solutions and financing, as solar energy and energy storage prove to be a better economical option.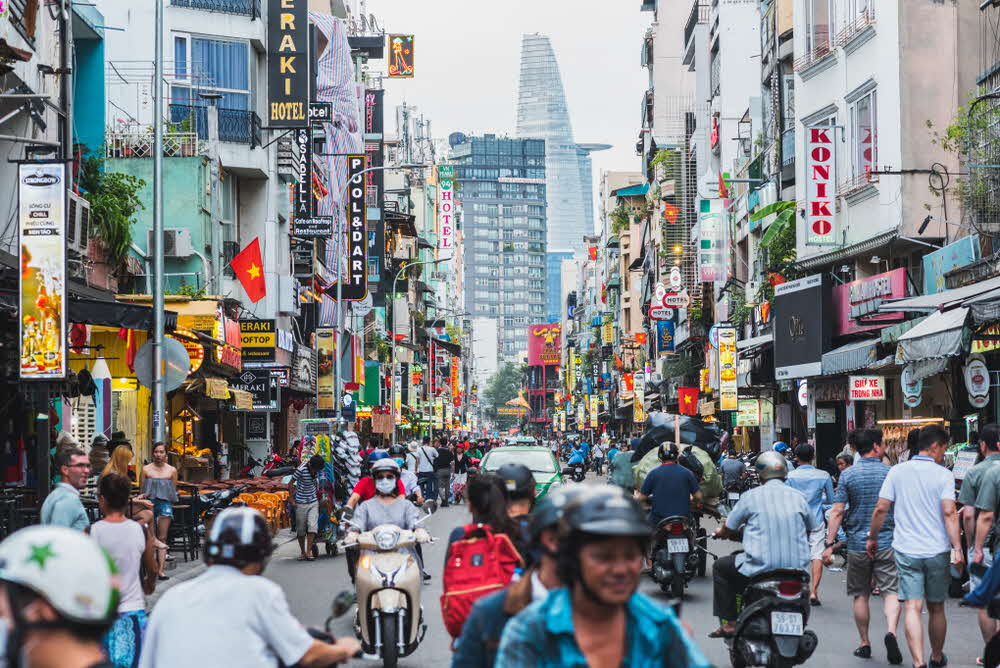 S$26.92b
Total bilateral trade in goods with Singapore (2021)
---
97.5m
Vietnamese dong
US$366.14b
2.6%
US$3,756.5
11th
Seize new urban development opportunities in key markets
Vietnam's infrastructure development is growing in tandem with its economy, to support the needs of industries and raise the standard of living. Since 2018, cities like Hanoi, Ho Chi Minh, and Da Nang have started developing various smart city projects as part of a national sustainable smart city development plan.
Smart cities built sustainably

Singapore companies can offer their expertise and solutions to contribute to Vietnam's ongoing smart city projects. Take Keppel Group for instance; they are currently developing Saigon Sports City, a smart township project in Ho Chi Minh's District 2.

If your business provides smart solutions for building, energy, security and urban mobility, take the leap and ride on Vietnam's smart and sustainable developments to capture opportunities.

Your business can explore Vietnam's strong growth prospects in the clean energy space. As the demand for energy increases, the market is developing sustainable, alternative energy sources. It is committed to tap more renewable energy, such as wind and solar as well as LNG, and reducing reliance on traditional energy sources such as coal. Singapore companies such as Sunseap, The Blue Circle, Pavilion Energy and Sembcorp have been developing green energy projects in Vietnam.

If you have expertise and capabilities in clean energy, the Vietnam clean energy space offers attractive opportunities for expansion.