As the world finds its course through the currents of COVID-19, new growth opportunities and challenges have surfaced. In this new series on "Emerging sectors: Hope or hype", we dive deeper into areas with the most buzz to decide if they are just fads, or the next wave to catch.
Innovative solutions are sprouting up to cater to seniors' needs, in part due to COVID-19. Beyond the pandemic, can enterprising businesses continue to match the needs of our ageing population in the fast-expanding silver economy?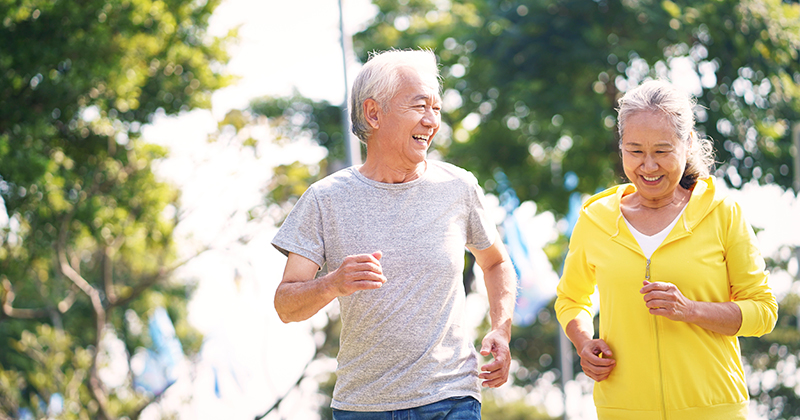 Taking a photo of your wound might not sound like an Instagram-worthy image. Yet for Singapore-based healthcare startup Tetsuyu, it is a simple and essential step to healing. Their brainchild, CARES4WOUNDS, is an artificial intelligence (AI)-enabled wound imaging app that measures, analyses and monitors the condition of a wound based on an image. This innovative solution benefits diabetes patients with foot ulcers, many of whom are the elderly, who face the risk of limb amputations if their wounds are not properly managed.
Another local company with a novel idea to help the elderly is SilverConnect. Supported by Enterprise Singapore's Food for Elders programme under the FoodInnovate initiative, it specialises in moulded pureed food for people who experience difficulties swallowing. Its trademarked GentleFoods menu offers local snacks like pureed pineapple tarts and ang ku kuehs on top of items such as ready-to-eat pureed fish, vegetables and chicken. By creating blended food which still looks and tastes like the items in their original state, the company wants to bring back the joy of eating to the elderly, or stroke and cancer patients who face trouble swallowing.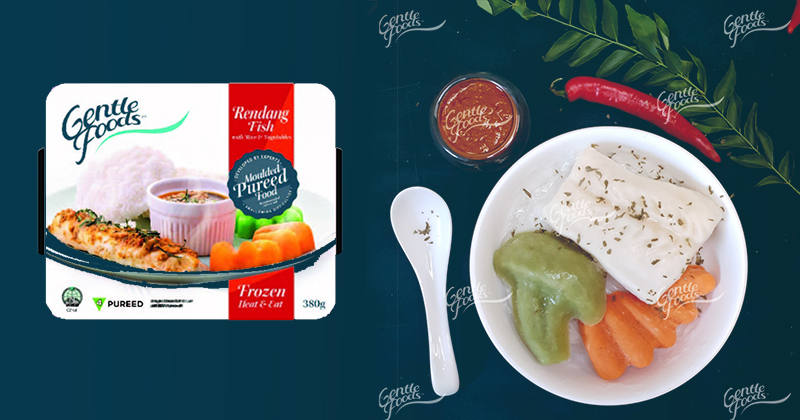 Welcome to the silver economy
Companies such as Tetsuyu and Silverconnect are hitting on a growing market segment with gleaming opportunities. Termed the silver economy, this sector broadly covers all the economic activities, products and services for older people, who have needs unique from younger consumers.
Healthcare-related products feature strongly in the silver economy, but the landscape caters to a wide range of growing demands from an ageing population. This includes industries as diverse as housing, food, leisure and tourism, and transport.
Like many countries in Europe and Asia, Singapore's population is ageing fast. By 2030, one in four Singapore residents will be aged 65 and above. For the business community, an ageing population translates into a shrinking workforce. This has implications on manpower planning – but there is also a silver lining on the horizon.
Asia, and the business of ageing
According to Ageing Asia Alliance, an Asia Pacific industry alliance on the business of ageing, Singapore was ranked as the country with the biggest silver economy potential in terms of the capacity of the ageing population to spend, or be supported by their children. In the Asia Pacific region, the silver economy market is projected to be worth US$4.6 trillion (S$6.2 trillion) by 2025, catering to 600 million seniors above 60.
These seniors will be more educated, affluent and tech-savvy than their parents' generation. They are likely to use smartphones to access the internet for information, shop online, or connect with others on social media. To court these "silver spenders", businesses with innovative solutions to match their lifestyle aspirations and healthcare goals will have a higher chance of success.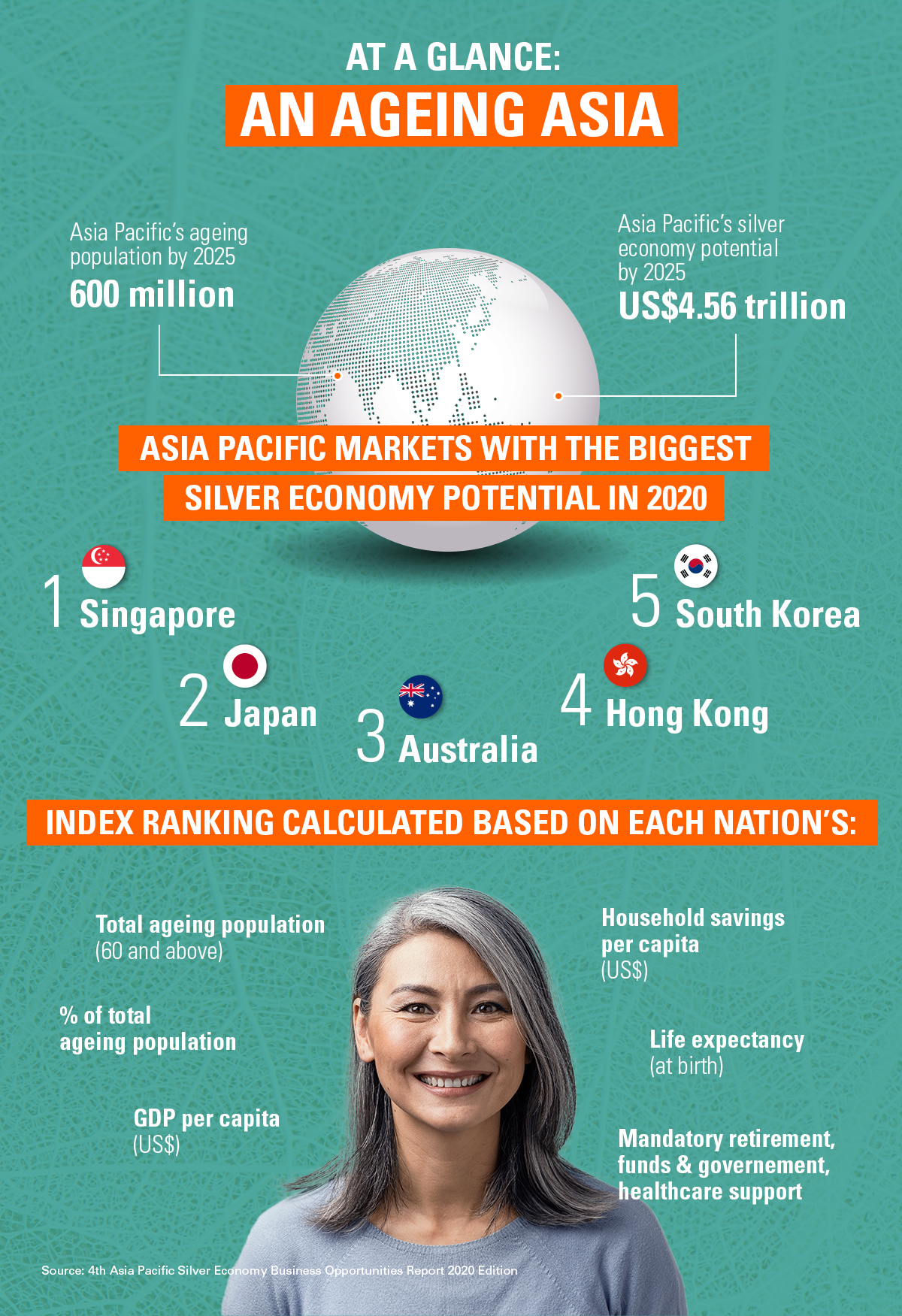 Where you can find the gold in the silver economy
Telemedicine
COVID-19 has spurred the adoption of digital services among seniors, giving a boost to telemedicine. Instead of going to the clinic, medical appointments are migrating online, to the convenience and comfort of elderly patients. To save patients a trip to the pharmacy, medication is delivered to them instead, with a national standard to ensure they are delivered safely.
Alliance Healthcare is a local healthcare provider growing its business beyond brick-and-mortar clinics into digital health services. Its telemedicine platform supports teleconsulting with doctors, remote care, health screening and chronic disease management. In 2019, the company acquired digital health platform Jaga-Me to provide home-based on-demand mobile care, which expands eldercare options for its patients.
If you are in the healthcare space, you can create innovative solutions to support the nascent telemedicine services in Singapore, and potentially reach patients beyond our shores.
Healthtech
Healthcare is going high-tech. Mobile apps, wearable devices or smart devices supported by AI and Internet of Things are gaining popularity. Both consumers and healthcare agencies are on the lookout for better healthcare solutions for seniors.
Take for instance St Luke's Eldercare, a community healthcare provider which runs 23 senior care centres in Singapore. They put out two challenge statements in the inaugural Healthcare Open Innovation Challenge launched by Enterprise Singapore in 2020, in a bid to solve two pressing problems in eldercare – falls among seniors, and seniors not adhering to their prescribed medication regimes.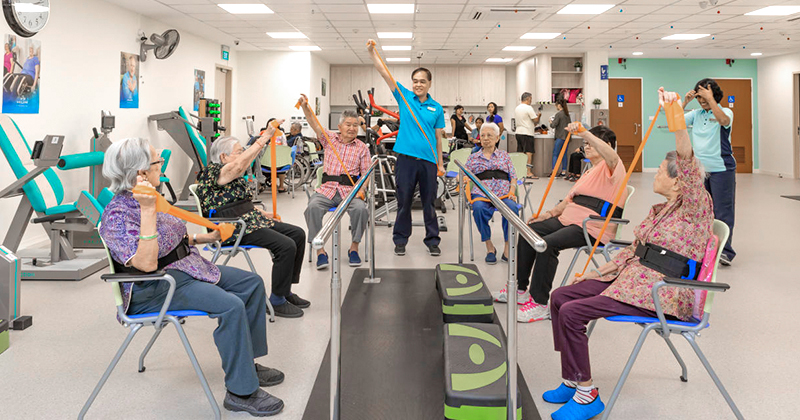 Their efforts to find innovative solutions paid off. Longway AI, a Singapore AI company that is into facial recognition and data analytics, will be designing a solution to predict and prevent falls at St Luke's senior care centres. EloCare, a startup specialising in the Internet of Medical Things, won the challenge of medication compliance and traceability with its smart pillbox solution.
Technology can potentially counter many common problems faced by seniors, opening up opportunities for entrepreneurs to meet their range of needs.
Assisted living
With an upward trend of seniors staying alone, there is room for diverse assisted living arrangements to suit different lifestyle and healthcare needs.
FARM, a multi-disciplinary architecture firm in Singapore, is designing future nursing homes which include both personal spaces and common areas such as social corridors and gardens. The project is targeted at a younger cohort of seniors comfortable with the co-living concept. The company also plans to export the model overseas.
Econ Healthcare, a veteran in the local nursing home scene, is similarly expanding its brand abroad to ride the silver wave. Supported by EnterpriseSG's Scale-up SG programme, it is the largest private nursing home operator by revenue in Singapore and Malaysia, with 11 nursing homes in the region. In 2021, Econ Healthcare commenced operations at its first nursing home in Chongqing, China. It plans to open a second nursing home in Chongqing in 2022, in anticipation of the city's growing demand for quality eldercare services.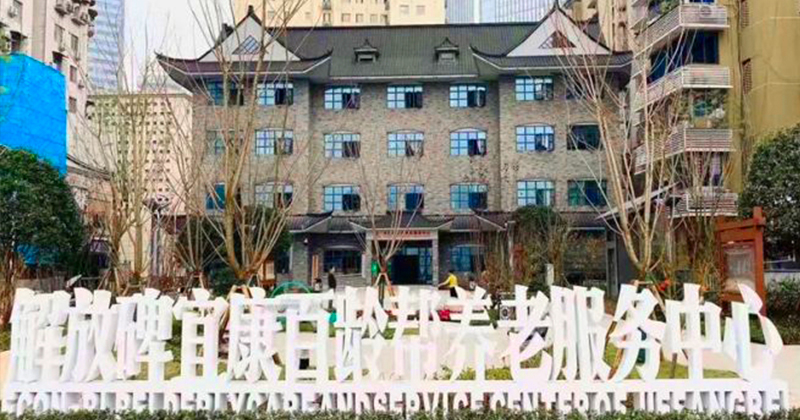 With seniors living longer, it might be worthwhile to explore business support into other forms of living arrangements to accommodate the needs of seniors to work, socialise and receive medical attention when they need it.
Beyond telemedicine, healthtech and assisted living, there are many more opportunities to meet the needs of seniors in Singapore and around the region. At the same time, competition in the silver economy is stiff.
Japan, the fastest ageing country in the world, has a head start in this sector with many businesses providing services and products dedicated to seniors. With an even bigger market of seniors with high spending power, China's lucrative senior market will attract many local and international contenders.
Singapore's silver economy market may be small, but we can be a testbed for novel ideas before they are scaled into markets such as Indonesia and China. A number of local companies have led the way, while others are showing potential.
If you have an innovative solution to match what seniors need and want, take advantage of the opportunities in the silver economy space. You may have what it takes to make a difference in someone else's life, including your loved ones.
Tapping the silver dollar: Here are some market opportunities for Singapore companies
Telemedicine
The COVID-19 pandemic has led to a growing demand for home-based telemedicine services and more personalised care options. These offer convenience to frail and vulnerable seniors who may find it difficult to leave their homes.
Healthtech
From chronic disease management and monitoring, to fall detection, to medication compliance to reducing isolation, there is space for companies to develop smart healthcare solutions which can help the elderly to live longer and healthier lives.
Elderly nutrition
Food products that are modified in taste, texture, nutrition and ease of preparation can better cater to seniors' needs. ESG's Food for Elders programme under FoodInnovate can support your usiness in developing elderly-friendly nutritious products through partnerships with hospitals and eldercare institutions.
Assisted living
More seniors desire to age independently, and with dignity. There is a market for improved nursing home models that shift away from an "institutionalised style" of eldercare and new assisted living concepts that offer facilities integrated with the community.