How S'pore firm survived a $135 million lesson in Saudi Arabia
First published
28 Sep 2023
/ Last updated
28 Sep 2023
:

How S'pore firm survived a $135 million lesson in Saudi Arabia
First published in The Straits Times on 30 May 2023.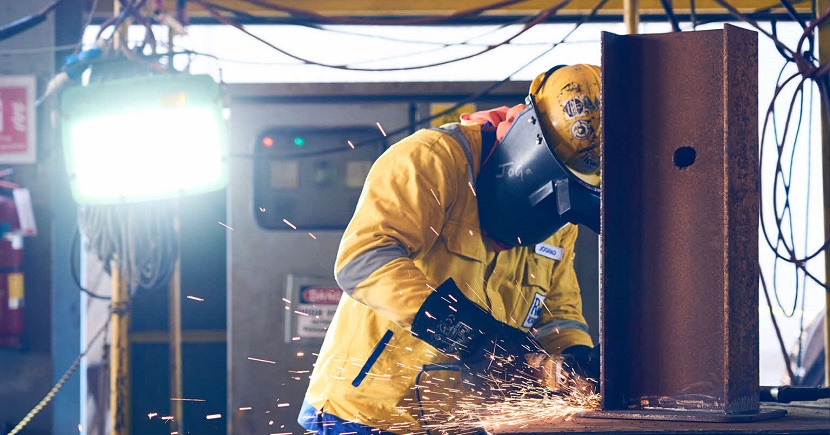 Overcoming the missteps and managing the challenges of global expansion, Rotary Engineering builds credibility in the energy sector and has even cracked the competitive Middle East market.
Under normal circumstances, taking a massive loss on a project could lead to the swift demise of a company. Fortunately, the business did not fold when bad management at one of its first joint venture partners in Saudi Arabia resulted in Rotary Engineering suffering a deficit of US$100 million (S$135 million) in 2009. Instead, it completed the project professionally and handed it over on time, impressing the client and enhancing its reputation and standing in the engineering, procurement and construction (EPC) industry. While Mr Roger Chia called this incident a "big lesson learnt", the chairman and managing director of Rotary Engineering also admitted: "Luckily, we survived that. "You must know your partner well, or there'll be trouble. Now, we also make sure that we exercise more control in our partnerships. We try to do at least half of the work in each project ourselves, or 30 per cent at a minimum, so that we do not depend too much on others." Doing due diligence, setting out clear divisions of responsibilities, discussing likely issues and coming up with solutions is crucial in such partnerships, adds the 74-year-old. Today, Rotary also owns equipment – including some specialised machinery that may be difficult to rent – and creates smaller firms for joint ventures to protect the parent company from problems. The company also chooses subcontractors itself and makes contingency plans before embarking on any project.
Success starts small
When Mr Chia first set up Rotary Engineering in 1972, it had just 12 staff and was only a subcontractor, offering electrical installation services to oil refineries and petrochemical plants in Singapore. Then, it charged about $5,000 for each project.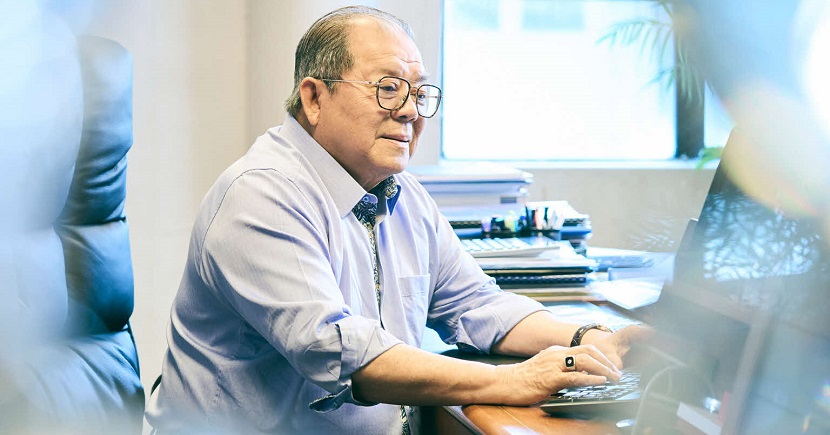 Some five decades later, the company has grown into an international energy infrastructure services company that offers a full suite of EPC services. It counts oil and gas giants such as Shell and ExxonMobil as well as Emirates National Oil Company (ENOC) among its clients. In particular, the company specialises in constructing storage tanks for the energy and chemical industry, employing over 6,000 people worldwide, including about 3,000 locally, and raking in an average of $500 million in recent years. The secret to its success? A willingness to adapt and seize opportunities abroad, says Mr Chia. "We diversified from electrical into other disciplines such as instrumentation, piping and civil works because it gave us the chance to win more business. It also enabled us to say yes when customers wanted us to help them with overseas projects," he explains. Beginning with an expansion to Malaysia in 1978, Rotary has steadily built up its presence in Asia, establishing subsidiaries and associate companies in countries such as India, China, Indonesia and Thailand. It has also ventured into Saudi Arabia, the United Arab Emirates, Qatar and Oman, to stake a claim on the Middle East's lucrative oil and gas market. In 2021, it clinched a US$340 million contract to build a petroleum tank farm in Qatar.
Growing across the globe
Mr Chia says that Rotary's internationalisation journey has been guided by its strengths and needs. When a client suggested that it explore the Malaysian market in 1978, the move made sense as many of its technicians were from the country.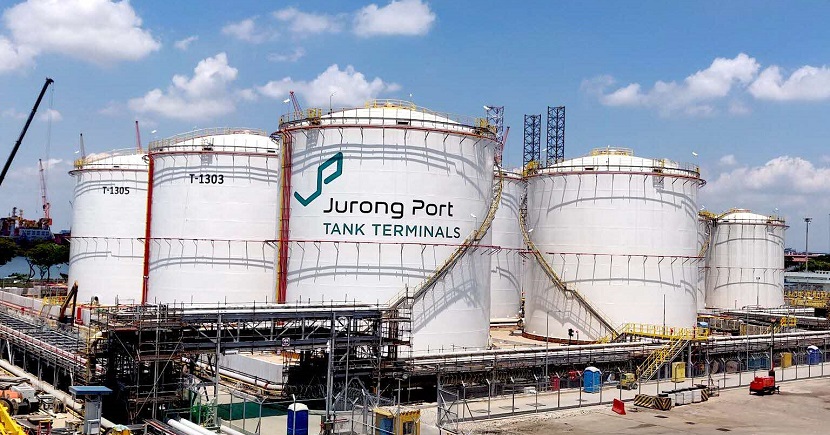 "We had already done work for companies in Singapore that were in Malaysia too, so we had a good reputation there. The cultural differences were negligible and many of our staff were happy to go back home. That's why we decided to start our overseas expansion in Malaysia," he shares. As Rotary grew, it looked for ways to improve cost efficiency by moving some operations to other countries. In 1993, it built its first overseas fabrication workshop in Rayong, Thailand. It currently has six workshops across South-east Asia and the Middle East. For less familiar markets, it did research and sought assistance from Enterprise Singapore (EnterpriseSG), which has overseas centres that support Singapore businesses in their expansion. "For customers in, say, the Middle East, you need to travel there to see them in person. You need to give them the personal touch, compared to companies in other places that may be more open to online meetings," explains Ms Grace Chia, 44, who is Rotary's deputy executive chairman and Mr Chia's daughter. When Rotary made its foray into Saudi Arabia – its first target in the Middle East – EnterpriseSG provided valuable assistance in navigating taxation issues.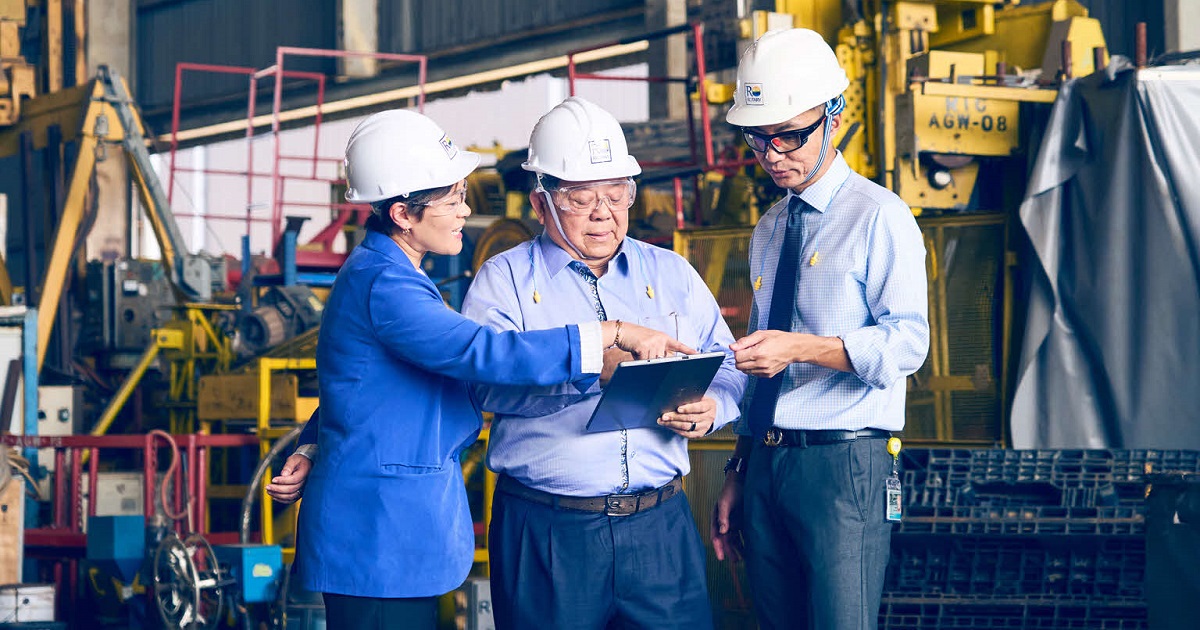 "When we encountered tax issues with the Saudi Arabian agencies, EnterpriseSG helped us facilitate meetings or conversations with the authorities. This made a lot of difference," says Rotary's deputy chief executive officer Koh Chun Peng, 47. In the United Arab Emirates, the agency also recommended potential partners. "Singapore firms can tap on their good contacts around the world," he adds. In some cases, the firm has formed joint ventures with local contractors to bid for and oversee projects smoothly. "In Thailand, we created a subsidiary with a Thai partner who spoke good English and helped us to overcome the language barrier. We sent our engineers, foremen and other skilled workers there to train the locals, who then trained more staff," says Mr Chia.
Strategies for sustaining growth
To further boost its self-reliance as it expands globally, Rotary has been running an Overseas Training and Test Centre for its staff in Chennai, India – chosen for the country's large pool of potential employees – since 2016. The centre conducts courses in technical skills such as welding as well as pipe and electrical fitting. It also has a curriculum, developed in partnership with the Singapore Institute of Technology, that trains its engineers to be project managers by teaching them scheduling, budgeting, costing and other necessary competencies. Mr Chia adds that the centre, which has trained over 10,000 workers, allows Rotary to recruit people from all over the world and ensure that they meet the firm's standards. "Our people brought us to where we are now. We embrace diversity and develop talent. We have 22 different nationalities with us, working across different countries," he says.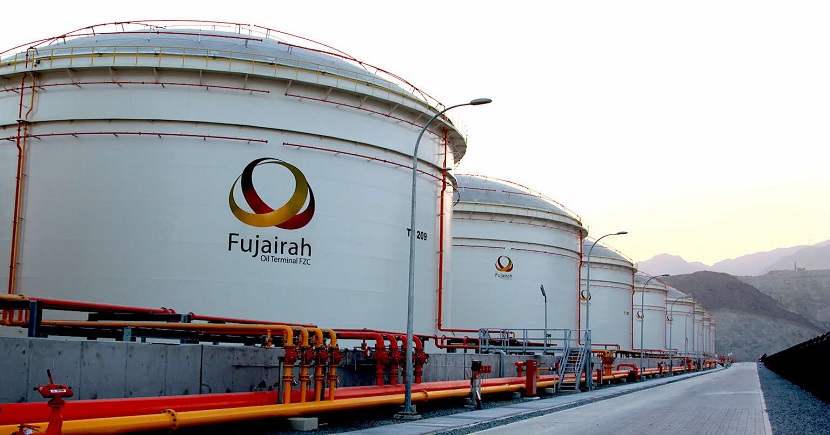 As companies enter different markets, they should fill supervisory and managerial positions with people who are well-versed in the local business environment, culture and language, adds Ms Chia. For Rotary's projects in the Middle East, it has hired Egyptians, Jordanians, Lebanese and Sudanese people who communicate in Arabic. "You want people who can handle stakeholder management with not just your clients but also subcontractors and workers. That is why we are always looking for people with the local knowledge to execute projects," she says. Over the years, the company has also embraced technology to aid its workers. Its workshops have smart systems to track raw materials and finished products, and inspect welding, among other tools. With such digitalisation, it can more easily standardise and maintain the quality of its work worldwide. Moving forward, Rotary plans to harness automation in a bigger way, with EnterpriseSG's support. It is working with several robotics companies to develop robots that can boost productivity. It is also focusing on the growing liquefied natural gas (LNG) sector, having built and commissioned six LNG tanks in Thailand and India for two clients in December last year.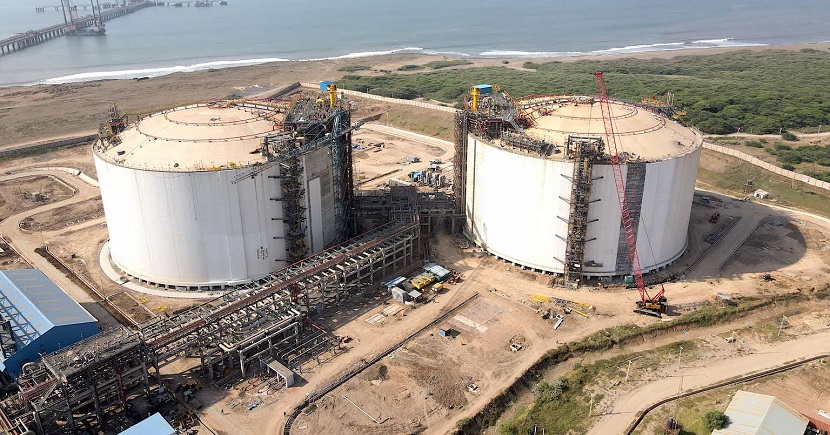 With an eye on the future, it joined EnterpriseSG's flagship Scale-Up programme last year too. The 12- to 18-month programme helps high-potential local firms accelerate their growth and expand globally. Executives from the firms work with local and international consultancies to create and fine-tune growth strategies, and network with other local business leaders. "The programme is challenging us to think about things like: How are we going to come up with new verticals for our business? What related verticals can we go into?" says Mr Chia. "When I started Rotary in 1972, I never imagined that we would grow to this size. We just wanted to survive," he adds. "Now, with more than 50 years under our belt, we want to keep growing, extend our business and deliver even more."
This is part of a series on how home-grown companies are creating waves in global markets, using technology and innovation to scale up and making sustainability their business, with the support of Enterprise Singapore. Find out more here.