Year-in-Review 2018
Find out how we helped enterprises transform and grow.
Overview
---
Helping enterprises upgrade productivity, innovate & transform
Streamlining business assistance to improve accessibility

We have simplified our assistance into three main schemes to address specific business needs for different company segments.

Industry-level upgrading and transformation

Leveraging partnerships to support micro & small enterprises

Having a strong group of partners is critical in ensuring companies get the right help and expertise to address their diverse business needs.

We partnered Singapore Indian Chamber of Commerce & Industry and Little India Shopkeepers & Heritage Association to set up the 13th SME Centre@Little India.

Collectively, our network of 13 SME Centres and their 70 business advisors assisted over 30,000 enterprises through a range of advisory services, workshops, capability upgrading initiatives.

The SME Centres also undertook more than 20 group-based upgrading projects involving more than 350 SMEs.
---
Enabling enterprises to grow and globalise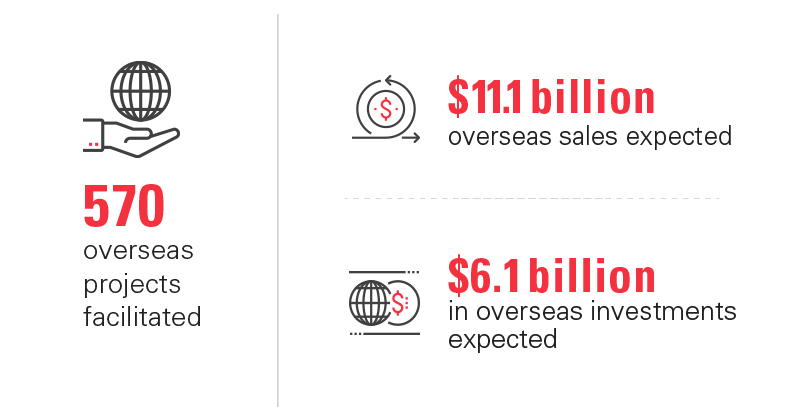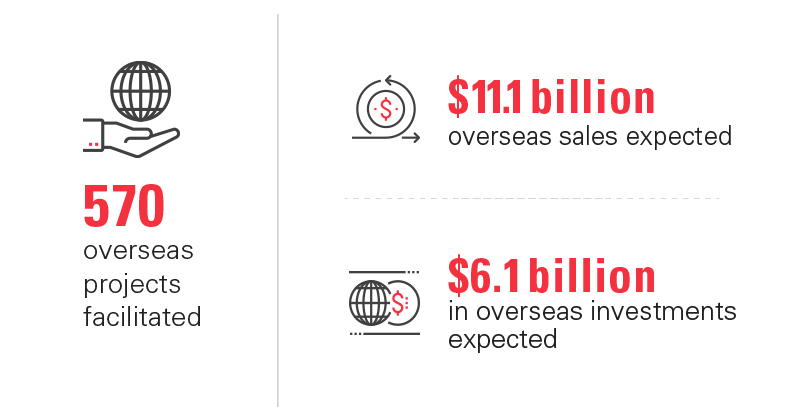 In addition to supporting companies through our Market Readiness Assistance Grant programme, we provided on-the-ground facilitation to more than 570 overseas projects for 380 Singapore enterprises – a 25% increase compared to 2017.
45 TACs led 3,800 SMEs to participate in over 250 overseas trade fairs. We also led and facilitated 230 outbound delegations involving 1,700 Singapore companies on overseas business missions to look for partnerships and market opportunities.
We expanded our international network and strengthened in-market support to help Singapore enterprises internationalise.
Set up our 36th overseas centre in Nairobi, Kenya to better support enterprises' entry into fast-growing East Africa market.
Added 8 new partners in 2 new countries (United Arab Emirates and Cambodia) into our Plug & Play Network to provide in-market entry assistance and advisory to Singapore enterprises.
---
Nurturing local startups and strengthening Singapore's position as a global startup hub


We continued to strengthen the startup ecosystem and nurture more high-growth startups.
Together with venture partners, we supported more than 1,000 startups through various StartupSG initiatives covering access to network, funding, incubation and mentorship.
Co-invested $36.5 million into 52 startups in various industries such as medical technology and clean technology, catalysing about $118 million in private investments into these startups.
Expanded the pool of investors and appointed 12 more co-investment partners.
Launched a national startup directory, Startup SG Network (SSN) to connect startups and facilitate business matching. It aims to connect more than 2,800 startups and over 200 venture partners in Singapore's startup ecosystem.
Organised second annual startup competition, Slingshot@SWITCH, which attracted more than 1,300 applications from 88 countries – triple the number of applications received in 2017.
In helping startups expand overseas and connect to global innovation hubs, we also expanded the Global Innovation Alliance (GIA) network to 5 new cities, namely Berlin, Munich, Paris, Tokyo and Suzhou. This is in addition to the existing 4 in Bangkok, Beijing, Jakarta and Silicon Valley that were set up in 2017.
Read how igloohome grew from a small startup to having presence in over 80 markets within just 2 years.
---
Additional resources
---