Heartlands Go Digital
Discover affordable solutions to kickstart your digital journey and boost your business capabilities.
Remain competitive through digitalisation and upgrading capabilities
Heartland enterprises play a crucial role in providing us with convenient and affordable goods and services. They also help to preserve an important part of our local culture.
Together with our partners such as the Housing Development Board (HDB), Infocomm Media Development Authority (IMDA), National Environment Agency (NEA), the Federation of Merchants' Associations, Singapore (FMAS), Heartland Enterprise Centre Singapore (HECS) and various local merchants' associations, we help heartland enterprises prepare for the future by embracing digitalisation, upgrading capabilities, and improving the customer experience.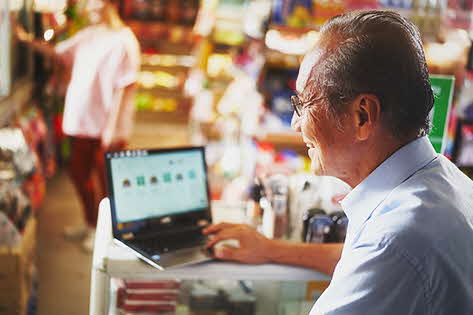 Learn more about Heartlands Go Digital solutions