This article was first published on Focus Magazine (Issue 70).
Singapore, a true foodie's paradise. Our little red dot houses a huge selection of food, from our favourite hawker centres, street food to celebrity restaurants. Despite our small land mass and limited agricultural output, food is big business here. Yet today, Singapore is producing only 10% of its nutritional needs domestically.
On a more macro level, expanding populations globally are driving food demand and consumption. Coupled with erratic weather patterns, fluctuating commodity prices and protectionist trade policies, food security is an issue that will continue to weigh significantly on individuals and communities.
Modern technologies in urban agriculture and aquaculture will play a central role in Singapore's food production, enabling us to grow more with less in our highly urbanised and densely built-up environment. The use of sensors, data and artificial intelligence, for example, can also improve the quality of yield through real time insights on farming conditions and reduce wastage by tackling problems before they imperil a harvest.
Future-proofing our food production is not solely about increasing the supply of fresh produce. Of equal importance is innovating the way we create our food, be it through the use of new ingredients or the development of products catering to niche sectors like our ageing population. With the number of Singaporeans aged 65 and above increasing to one in four by 2030, texture-modified food is an important area in food production which we should pay close attention to. For example, Singapore has produced texture-modified meals in local flavours that are ready-to-eat for those with swallowing difficulties, also known as dysphagia.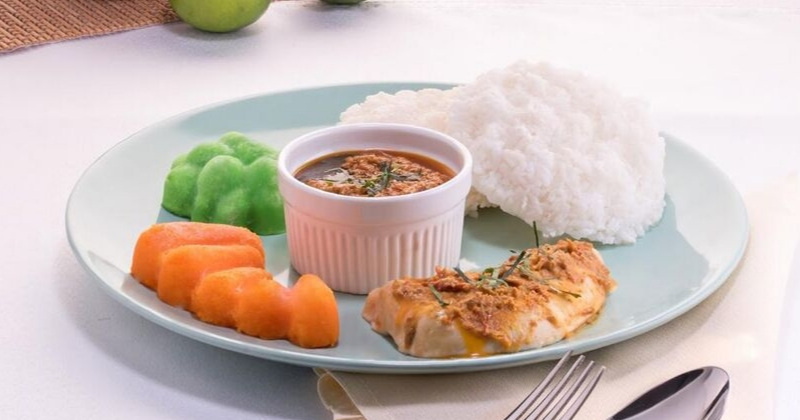 Putting in place the infrastructure to grow the nascent sector
The 2019 Global Innovation Index ranks Singapore first in Asia. This is a testament to the strength of our innovation ecosystem. Our intellectual property regime is reliable and our standards have earned the trust of people, businesses and governments worldwide. Together with a pro-business environment, these fundamentals create a solid foundation for technology transfer and product development in the agri-food tech sector.
The agri-food tech sector itself is nascent. To leapfrog the sector's development, Enterprise Singapore is doing two things:
Building a vibrant startup environment to uncover more talent as well as anchor technical experts, incubators, accelerators and potential investors here, and
Deepening the capabilities of our home-grown companies, large and small, to upgrade, scale up and globalise.
Building a flourishing startup landscape
Earlier this year, Enterprise Singapore's investment arm, SEEDS Capital, appointed seven co-investment partners to catalyse more than S$90 million worth of investments into deep tech and early stage agri-food tech startups, in order to create disruptive agri-food solutions. Capital is crucial in the foundational years of a startup, enabling them to bring their innovative ideas to fruition.
These partners were selected based on their capabilities in nurturing startups, access to funding and commercialisation resources, and good track records. On top of injecting liquidity into the ecosystem, they will provide hands-on assistance, mentorship and connections with potential investors in their networks to fast-track product commercialisation.
More recently, in July 2019, SEEDS Capital announced its first agri-food tech co-investment with Openspace Ventures for Nutrition Technologies to establish Southeast Asia's largest hi-tech commercial-scale insect protein production facility. When ready, the insect farm will produce over 18,000 tonnes of animal feed and organic fertilisers annually.
Enterprise Singapore and SEEDS Capital will continue to catalyse more investments in this area, towards creating food solutions that have high market potential both for and beyond Singapore.
Global accelerators can also nurture and support Singapore's local agri-food tech startups in fundraising, tech sourcing, product development, commercialisation and internationalisation. To date, five accelerators have made Singapore their home in Asia – Big Idea Ventures, GROW, Hatch Blue, Trendlines and The Yield Lab.
Strengthening capabilities to grow and globalize
Specific to putting in place the infrastructure to drive innovation in the agri-tech ecosystem, Enterprise Singapore is working with JTC, the Singapore Food Agency (SFA), the Agency for Science, Technology and Research (A*STAR) and the Singapore Economic Development Board (EDB) to establish the Agri-Food Innovation Park (AFIP). The park will centralise hi-tech urban farming – both agriculture and aquaculture – R&D activities at Sungei Kadut.
The Aquaculture Innovation Centre (AIC) at Temasek Polytechnic will bring the vast expertise and manpower from nine different partners across tertiary institutes and government agencies together through a consortium model. Such a model enables the AIC partners to tap complementary strengths and create sustainable aquaculture solutions to serve both the domestic and international markets.
Beyond uplifting Singapore's capabilities, we support companies to source for alternative urban agriculture and aquaculture production sites to achieve scale. One example of a Singapore company that has done this is Barramundi Asia. It inked an agreement with the Brunei government to farm up to 36,000 tonnes of fish in Brunei Darussalam. This can potentially open trade channels into other countries.
For post-harvest innovation, Enterprise Singapore is leading FoodInnovate, an initiative that was rolled out in April 2018 to drive food innovation through four key pillars – infrastructure, knowledge-building, co-innovation and disruptive technologies. Our food companies will be able to produce, test-bed and commercialise products to meet consumer demands and nutrition needs of the future.
Conclusion
There is both business and social value in innovation. While agri-food tech may still be in its early stages of growth in Singapore, it is critical to take a long-term view of developing this sector. We have started to make early moves to uncover promising startups and disruptive technologies; anchor investors, incubators, accelerators and experts; and creating the infrastructure to cultivate agri-food technologies. By fostering innovation, we lay the foundation to position Singapore as one of Asia's leading food and nutrition hub.