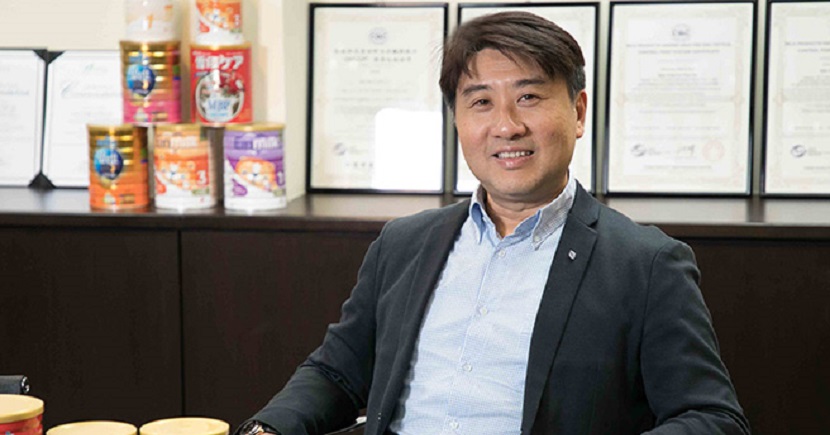 In the food and beverage industry, survival depends on the safety and quality of a company's product. Having internationally-recognised food safety standards is not only key to gaining customer confidence, it also allows companies to thrive in a competitive global landscape.
This has proven true for SMC Food 21. The local company blends sugar, milk and cocoa powder into semi-finished products such as premixes, which are then sold to food companies in Japan, South Korea, India and Pakistan.
It also produces finished products such as infant milk formula and adult nutritional formula, which are sold in Singapore, Pakistan and Vietnam, and will soon be launched in China.
Stringent controls
SMC Food 21 operates six factories: two in Singapore, another in Malaysia and three in Thailand. In order to safeguard the quality of its products, the company has put in place measures to ensure its factories use similar standards and equipment.
For example, each of its factories uses the same type of magnetic separator and sieve to eliminate contamination. Cross-audits between the factories are also conducted annually.
"In doing so, we learn from each factory what we're doing right in achieving productivity and quality. It helps ensure all factories share the same quality standards," explained Mr Cheng Liang Chye, Managing Director of SMC Food 21.
The company has even invested in a laser printing system to label the batch numbers and manufacturing and expiry dates on their tins. Unlike traditional inkjet printing, laser printing engraves information onto the tins and prevents any attempts to doctor the manufacturing details.
Such stringent quality controls have helped the company attain the ISO 22000 standard and the FSSC 22000 food safety system certification. This, in turn, has enabled the 19-year-old company to expand into major markets such as Japan. Come 2019, SMC Food 21 will begin its ambitious plan to enter into the Chinese market.
Meeting China's strict quality standards
SMC Food 21 is now the first food company in the world outside of China to get a China HACCP (Hazard Analysis and Critical Control Points) certificate, audited by China Quality Certification Centre. HACCP is an internationally recognised system that is used to reduce the risk of food safety hazards.
Getting the certification was not easy. The company has had to meet China's strict quality standards, put in place following China's 2008 milk scandal.
"China has a very developed system to protect food, which includes measures to ensure manufacturers have put in place systems to track their products through every stage of production – from processing to distribution and retail," added Mr Cheng.
To meet this requirement, SMC Food 21 plans to tag a QR code onto each tin of milk powder produced by its new plant, which will enable consumers to find out the manufacturing location and details, product information and quality analysis of each tin. The location of a completed scan will also be sent back to the company. This allows SMC Food 21 to track each tin of milk powder regardless of where it will be sold in the world.
Improving quality and productivity
According to Mr Cheng, China has raised the bar when it comes to food safety in order to prevent another scandal.
"This means only the fittest – those who maintain high quality standards in their products – will survive," he shared.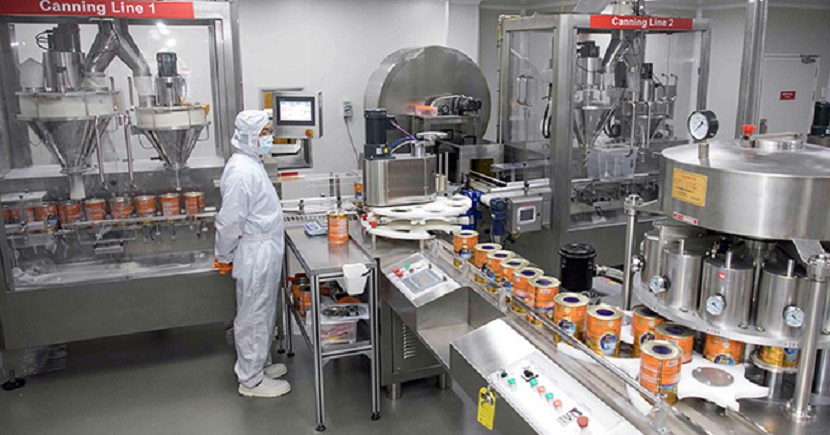 In canning a tin of milk powder, manufacturers are required to extract the oxygen in the tin and replace it with nitrogen to prevent the product from deteriorating. However, the oxygen cannot be completely removed. It has to be maintained at less than 3% to meet the international standard requirements for product safety.
While SMC Food 21's current machines easily meet this requirement, with their tins averaging at 2.6%, the results can be inconsistent – with different tins containing differing amounts of oxygen.
The company will soon replace its older tin-seaming machines with faster, more superior ones – allowing for a constant 2% oxygen level to be reached to ensure the quality of product. This is far lower and more consistent than what the current machines can deliver. Output is also expected to increase by 40%.
"The new automated machines will not only enable us to offer a purer and higher quality product, but also ensure we meet additional demand as we expand."
Mr Cheng believes having high quality standards and striving for excellence are a must, especially now, as the company prepares to expand into China. "With our core mission being 'Quality Blends for Quality Customers', we always aim to deliver the best and highest quality to our customers," he concluded.
Want to boost customer confidence and expand into new markets? Check out our range of financial and non-financial tools that can support your business.
Read all stories here.