East China
Widely regarded as China's economic powerhouse, the Yangtze River Delta region comprising Shanghai City and the provinces of Jiangsu, Zhejiang and Anhui offers huge investment potential for Singapore companies.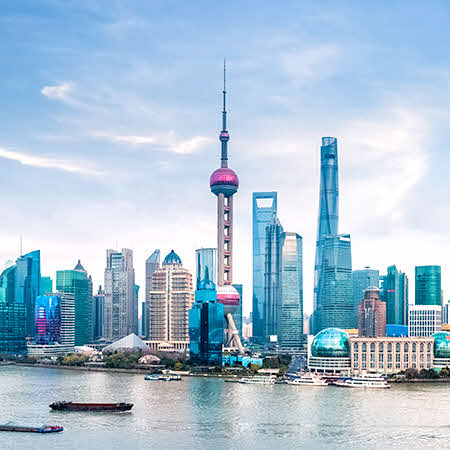 Key government platforms and projects
China–Singapore Suzhou Industrial Park (SIP)

Singapore–Shanghai Comprehensive Cooperation Council (SSCCC)

Singapore–Jiangsu Cooperation Council (SJCC)

Singapore–Zhejiang Economic and Trade Council (SZETC)

Singapore–Nanjing Special Projects Cooperation Panel (SNCP)

Singapore–Nanjing Eco Hi-Tech Island (SNEHTI)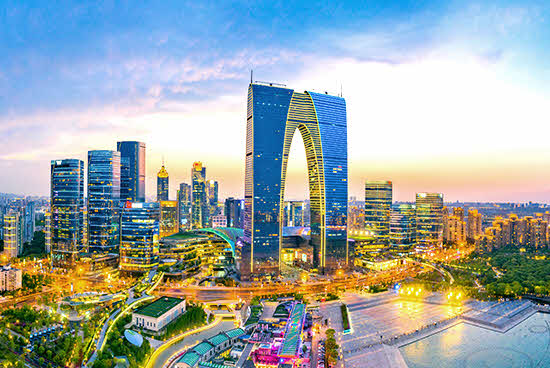 Established in 1994, the SIP is the first Government to Government collaboration between Singapore and China. It serves as a platform for both countries to pilot new areas of cooperation.
One of the most competitive industrial parks in China, the SIP boasts a modern township for residents to work, live and play.
To promote and deepen technology and innovation collaboration between Singapore and Suzhou, A*STAR (in collaboration with the SIP Administrative Committee) set up and launched its first overseas accelerator, the A*STAR Partners' Centre (A*PC), in SIP in 2020.
For more info, contact the Suzhou Industrial Park Administrative Committee
here
.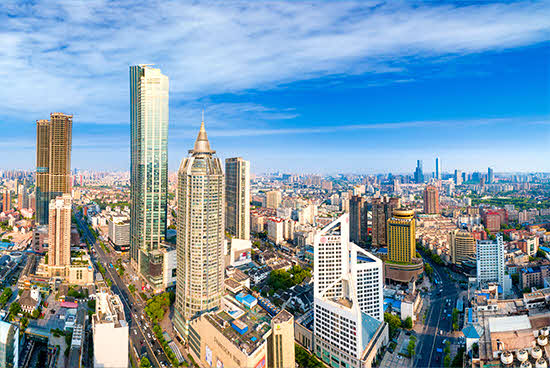 Established in April 2019, the SSCCC strives to deepen diplomatic relations between Singapore and Shanghai.
The SSCCC covers the following six areas:
Belt and Road Initiative (BRI)
Financial services cooperation
Technology and innovation
Ease of doing business
Urban governance
People-to-people exchanges
This is the first time Shanghai has formalised its relationship with a foreign country via an institutionalised platform in that country.
Mr Edwin Tong, Minister for Culture, Community and Youth and Second Minister for Law, is the Co-Chairman of SSCCC. Ms Low Yen Ling, Minister of State for Culture, Community & Youth and Trade & Industry, is the Co-Vice Chairman of SSCCC.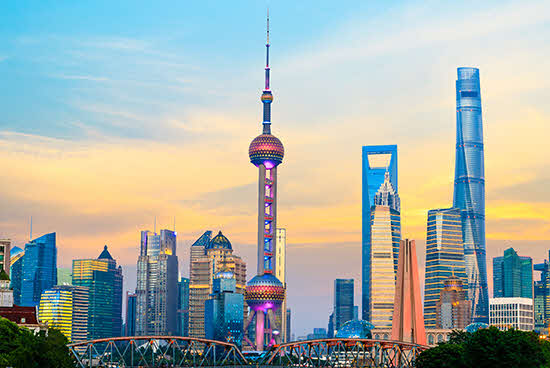 Formed in 2007, the SJCC serves to deepen Singapore's economic engagement with Jiangsu by creating trade and investment opportunities.
The key areas of cooperation under the SJCC include:
Belt and Road Initiative (BRI)
Technology and innovation
Biomedical collaboration
Green economy and sustainability
Ms Indranee Rajah, Minister in the Prime Minister's Office and Second Minister for Finance and National Development, is the Co-Chairman of SJCC. Dr Koh Poh Koon, Senior Minister of State for Manpower, and Sustainability and the Environment, is the Co-Vice Chairman of SJCC.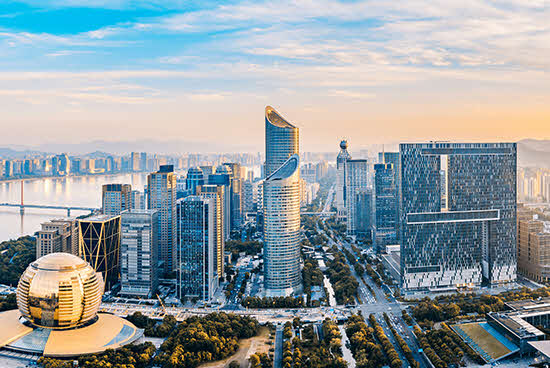 Established in 2003, the SZETC aims to help Singapore companies seize fresh growth opportunities in the province and the greater Yangtze River Delta region.
The SZETC's focus areas include:
Digital economy and innovation
Trade and connectivity
Innovation and people-to-people exchanges
Sustainable urban management
Ms Sim Ann, Senior Minister of State for National Development and Foreign Affairs, is the Co-Chairman of SZETC.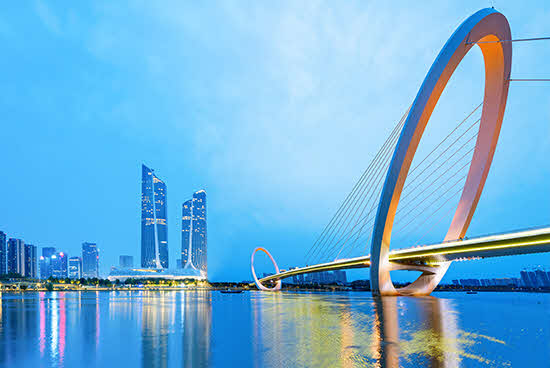 Established in 2012, the SNCP helps advance cooperation between Singapore and Nanjing, in areas such as trade and investment, innovation and cultural exchange.
The SNCP's key focus area includes eco island development.
Dr Koh Poh Koon, Senior Minister of State for Manpower, and Sustainability and the Environment, is the Co-Chairman of SNCP.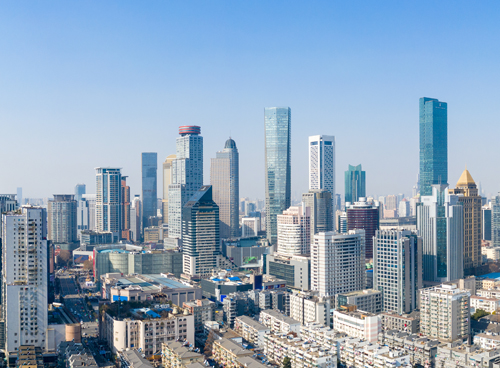 Established in 2008, the SNEHTI is a township development project supported by Jiangsu, the Nanjing Government and Singapore.
Development of SNEHTI started in 2011, with a vision to create a modern and ecologically friendly work-live-play environment for residents and high-tech industries.
The project seeks to leverage on Singapore and China's experience in green and sustainability to develop SNEHTI into an "Eco Hi-tech, Low Carbon Smart Island".
The SNEHTI is a key platform project featured under the SJCC and the SNCP.
Learn about the Yangtze River Delta region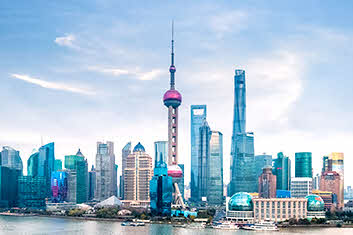 Shanghai
Shanghai is China's largest economic centre and home to the largest number of regional headquarters. It hosts the China International Import Expo (CIIE), with exhibits for numerous industries including agriculture, food products, automobiles and more.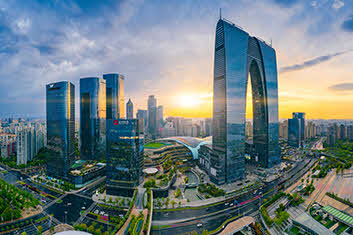 Jiangsu Province
One of Singapore's top investment destinations in China, Jiangsu is an export-oriented economy with a strong manufacturing sector. In recent years, Jiangsu has been looking at diversifying its economy by developing its services sector, especially its logistics, industrial design and financial services industries.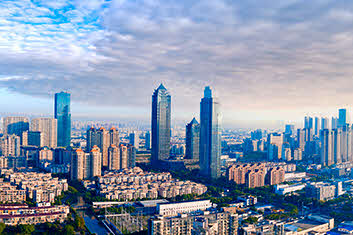 Zhejiang Province
Zhejiang is home to global e-commerce giant Alibaba and the China (Hangzhou) Cross-Border E-Commerce Pilot Zone, which offers services aimed at reducing transaction times and increasing convenience for both buyers and sellers.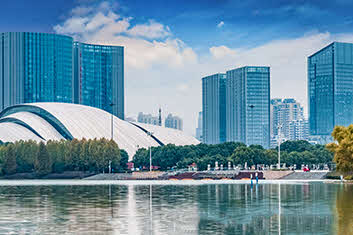 Anhui Province
Anhui province has been developing its manufacturing and technology sectors in the last few years, with companies like Nio and iflytek supporting its development.
Expand your business in East China
Browse a different region