West China
Home to more than 30% of China's population, West China looks to grow exponentially in the next decade. With plans for greater economic integration within the region anchored by Sichuan and Chongqing provinces, expect opportunities in the green economy, lifestyle and consumer, as well as tech and innovation sectors.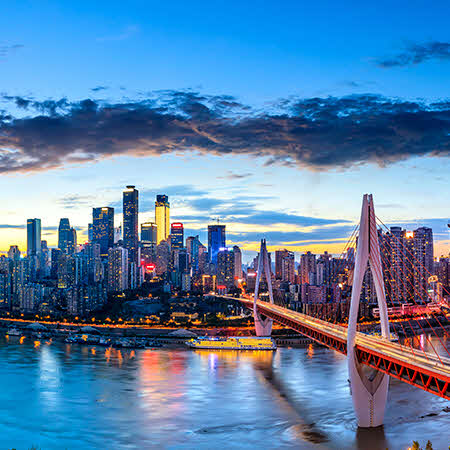 Key government platforms and projects
China–Singapore (Chongqing) Demonstration Initiative on Strategic Connectivity (CCI)

Singapore–Sichuan Trade and Investment Committee (SSTIC)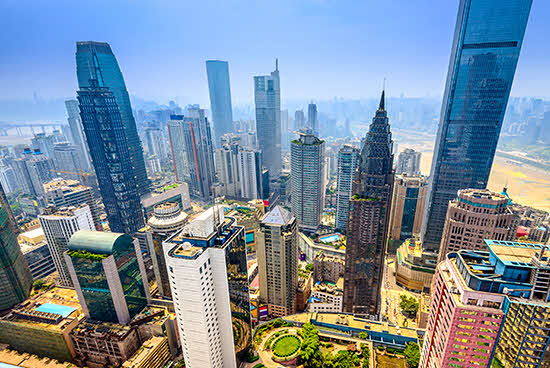 Launched in 2015 as the third Government-to-Government project between Singapore and China, the CCI project aims to strengthen cooperation in modern services and modern connectivity between West China and Southeast Asia.
Following the theme of "Modern Connectivity and Modern Services", the project focuses on four priority areas of collaboration:
Financial services
Aviation
Transport & logistics
Information & communications technology
The CCI-International Land Sea Trade Corridor (CCI-ILSTC) is a key project of the CCI that connects the overland Silk Road Economic Belt with the 21st Century Maritime Silk Road, linking Chongqing to Qinzhou (Guangxi) by rail, and Qinzhou to Singapore by sea. As a shorter and more direct route between West China (via Chongqing) and Southeast Asia (via Singapore), the CCI-ILSTC significantly reduces the time needed to transport goods between Chongqing and Singapore to about a week – a third of today's conventional routes.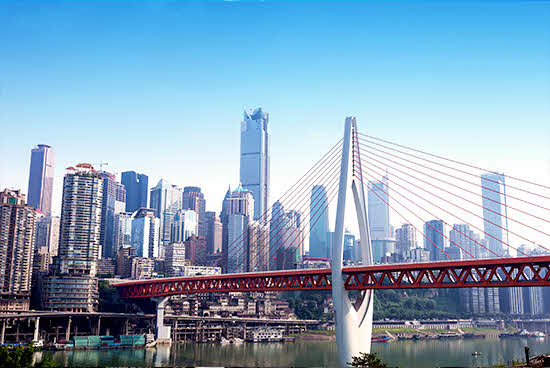 The SSTIC was formed in 1996 with the objective of strengthening economic cooperation between Singapore and Sichuan.
The SSTIC's key focus areas include:
Belt and Road Initiative (Trade and Connectivity)
Innovation
Internationalisation of SMEs
Dr Tan See Leng, Minister for Manpower and Second Minister for Trade and Industry, is the Co-Chairman of the SSTIC.
Learn about the West China region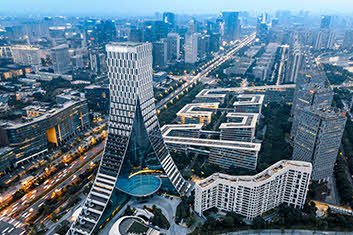 Chengdu–Chongqing Economic Circle (CCEC)
The CCEC is one of China's four major economic clusters. Covering an area of over 185,000 km² with 96 million inhabitants, the CCEC's key sectors include infrastructure development, manufacturing, digital economy, trade, logistics, financial services, lifestyle and consumer, technology and innovation.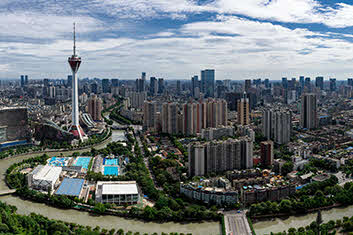 Sichuan Province
As a transport and commercial hub, Sichuan is developing advanced manufacturing capabilities in aviation, electric vehicles, biomedicine and medical equipment, and boosting its services industry in finance, family care and e-commerce, among others.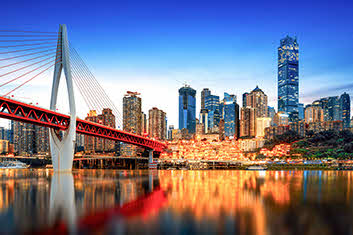 Chongqing Province
Well-connected through river, air, rail and land, Chongqing is developing advanced manufacturing capabilities in aviation, electric vehicles, biomedicine, medical equipment and new materials. In the services sector, finance, logistics, e-commerce, eldercare and healthcare have emerged as key growth areas.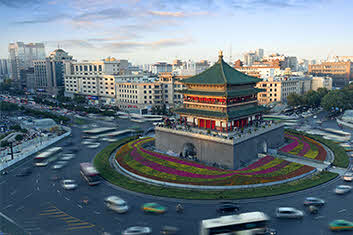 Shaanxi Province
Major industries in Shaanxi include electronic information, high-end equipment manufacturing, new materials and energy, aerospace and aviation, and biomedicine industries. It is also developing robots, big data and cloud computing, and additive manufacturing as new engines of growth.
Expand your business in West China
Browse a different region