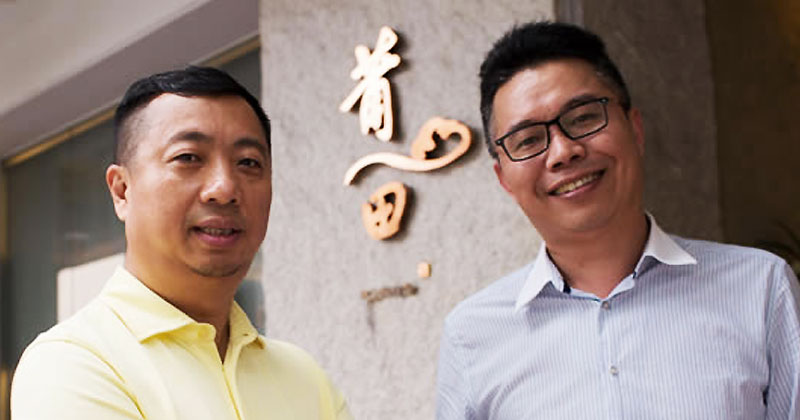 In 1987, seeking a different life, Mr Fong left his hometown of Putian, a small agricultural village in China nestled between sea and mountain. After a pit stop in Hong Kong, he found himself in Singapore, where he would go on to lay the humble, but sturdy, foundation upon which he'd eventually build a global food empire.
Mr Fong started the Chinese restaurant PUTIEN in 2000 – an homage to his hometown – as a small coffee shop on Kitchener Road. When the restaurant first opened, he had a staff of just seven people. For the first three years, the outlet operated at a loss.
But through these challenges, Mr Fong clung firm to his vision.
"I wanted to introduce the cuisine of Putian to the world," he said. "Delicious and unpretentious dishes that remind people of mom's cooking."
Putian cuisine, Mr Fong explained, is "very much like home-cooked food." It is characterised by uncomplicated and wholesome dishes made with the freshest of ingredients.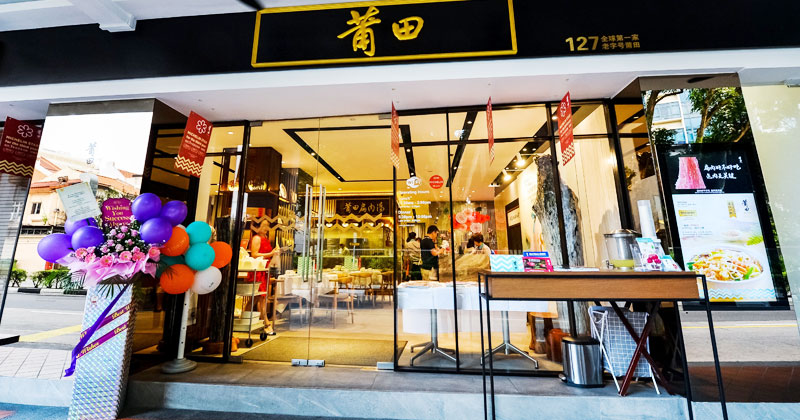 Business started to improve within a few years. Satisfied customers returned and the restaurant's reputation strengthened.
Today, PUTIEN is one of Singapore's most successful restaurants and one of the country's most rapidly-growing F&B exports. The brand now has 12 outlets in Singapore, and will soon be opening a new outlet early next year. It also has more than 40 restaurants across China, Hong Kong, Indonesia, Malaysia, and Taiwan, where China is currently its biggest overseas market. By 2019, PUTIEN is expected to have a total of 69 outlets globally.
Their Kitchener Road branch in Singapore has also received one Michelin star by the Michelin Food Guide for three consecutive years in 2016, 2017 and 2018. No one is more surprised by their global success than Mr Fong himself.
"When I first started PUTIEN, my expectations were simple. I just wanted to open a vibrant and lively restaurant where people can come with their friends and family to enjoy our food," Mr Fong said with a laugh. "It never occurred to me that it would become a global chain."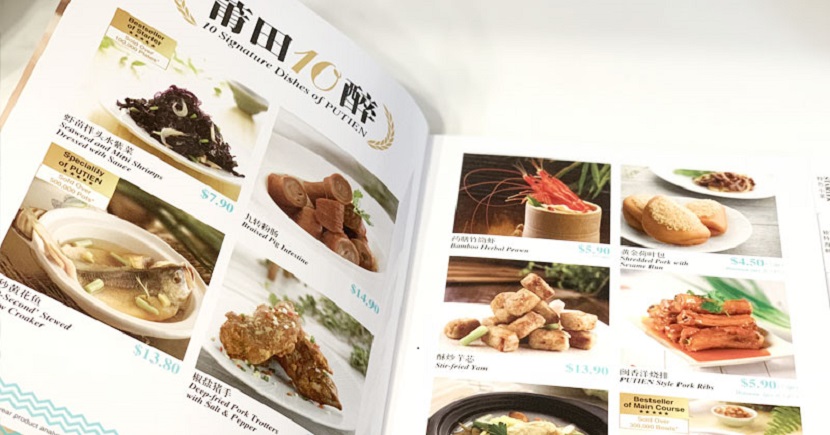 When asked about the secrets to his success, Mr Fong was unequivocal. There were no tricks, he insisted – only a love for the job, persistence, integrity and an unwavering commitment to the nurturing of a positive work culture for all employees. Consistent good food, and an effective branding and PR campaign were also imperative, he said.
More than just taste
"In 2014, we were part of IE Singapore's (now Enterprise Singapore)1 PR project in Shanghai which profiled Singapore food brands. This helped us get the attention of local media and enhanced PUTIEN's image as a Singapore brand."
In 2015, the company embarked on a branding exercise supported under IE's Global Company Partnership grant² to strengthen their brand positioning.
"When I started PUTIEN, it didn't occur to me that I could bring our branding to a higher level. We had a logo, uniforms, and that was all. But with the help of consultants, we managed to take our business further through better branding."
Besides ensuring consistency in its food quality, PUTIEN also leveraged technology to boost productivity and improve customer experience.
It implemented a reservation and queue management system, as well as online ordering solution in 2016. The following year, the company also outsourced its dishwashing function to a centralised facility in Singapore.
These moves not only allowed PUTIEN to address manpower challenges that are common in the industry, it also enabled employees perform higher-value roles such as delivering better customer experience.
Other than that, PUTIEN is also committed to making its workplace a home away from home for employees.
"One thing I'm very proud of is our work culture. We try to take very good care of our employees. Whenever they've completed a year with us, employees get treated to a free overseas tour.
We also devote one-third of our profits every quarter to dividends for our employees. I feel that this is something they deserve. Ultimately, I have many, many customers and I cannot take care of all of them. I can only take care of my employees who in turn will take care of my customers."
Next stop: The World
PUTIEN is currently focusing on stabilising operations in existing outlets while preparing for its next phase of growth. Mr Fong says he hopes to eventually set up PUTIEN chains in other major Chinese cities, as well as Australia, Europe, Japan and South Korea.
"Enterprise Singapore has been there for us every step of the way," said Mr Fong. "Going forward, I'm sure this relationship with them will help us to grow and expand our business further."
Want to strengthen your business capabilities and venture overseas? Check out how our new Enterprise Development Grant can support your business growth!
Read all stories here.